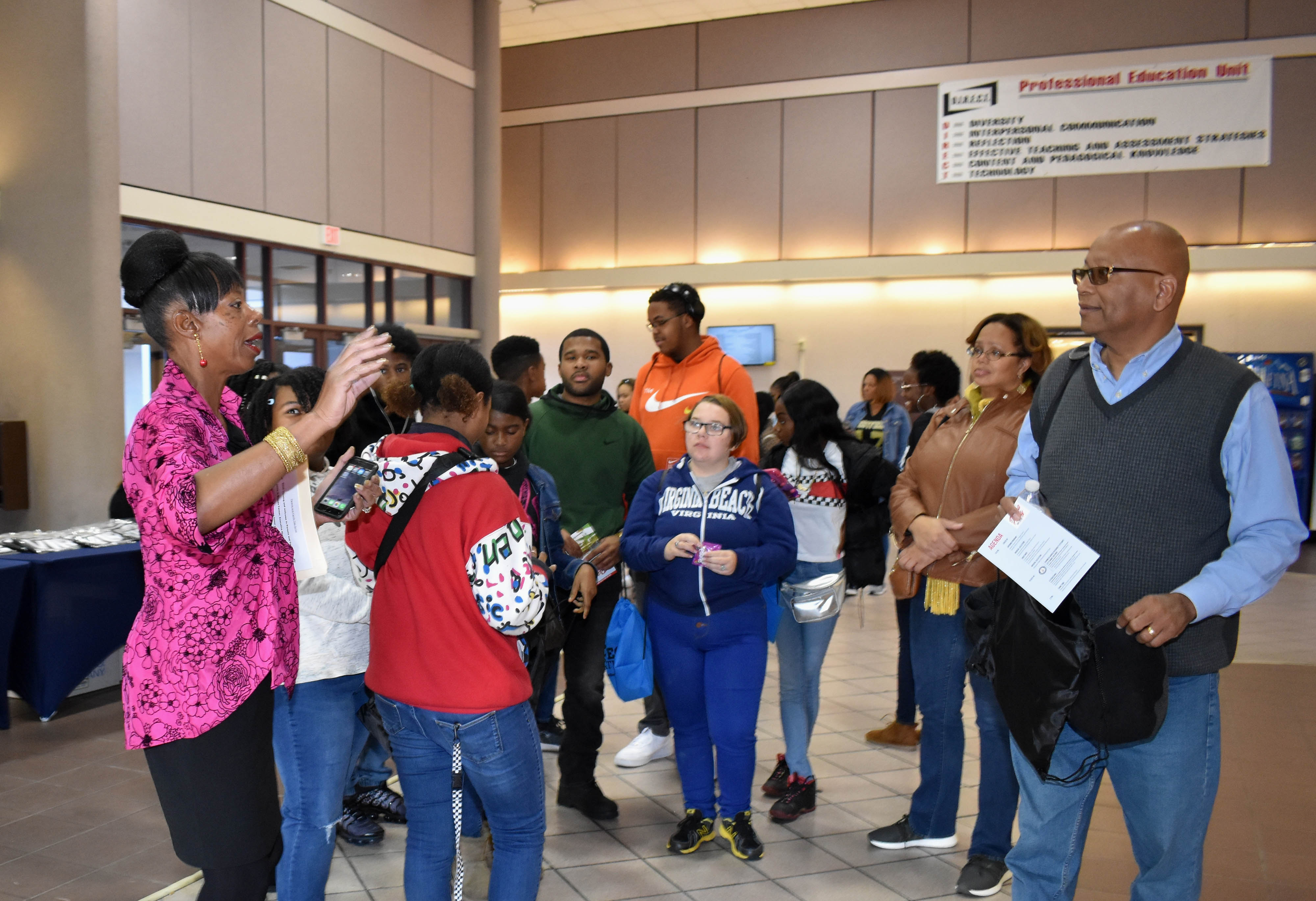 On Campus
Parents Day 2019 – Photos
Tuesday, November 5, 2019
Delaware State University held its annual Parents Day on Oct. 19 to give them a better understanding of campus life.
For images of Parents Day, click on the below link
https://www.flickr.com/photos/48216028@N03/albums/72157711657267877/show
The day began with a brief program in the Theater with prizes for approximately 350 parents and family members of DSU students.  Dr. Devona Williams, chair of the Board of Trustees, Dr. Vita Pickrum, vice president of Institutional Advancement, Dr. Stacey Downing, vice president of Student Affairs, as well as Athletic Director David Gines addressed the parents and family of students from all classes. 
A new Parent Choir performed in addition to a musical selection by the DSU Concert Choir directed by Dr. Derrick Thompson. 
The program was directed and emceed by Brenda F. Farmer, executive director of University Events and Ceremonies.  The parents and family joined in on the successful Guinness World Record attempt on campus.  The football game on campus ended the activities for the day.