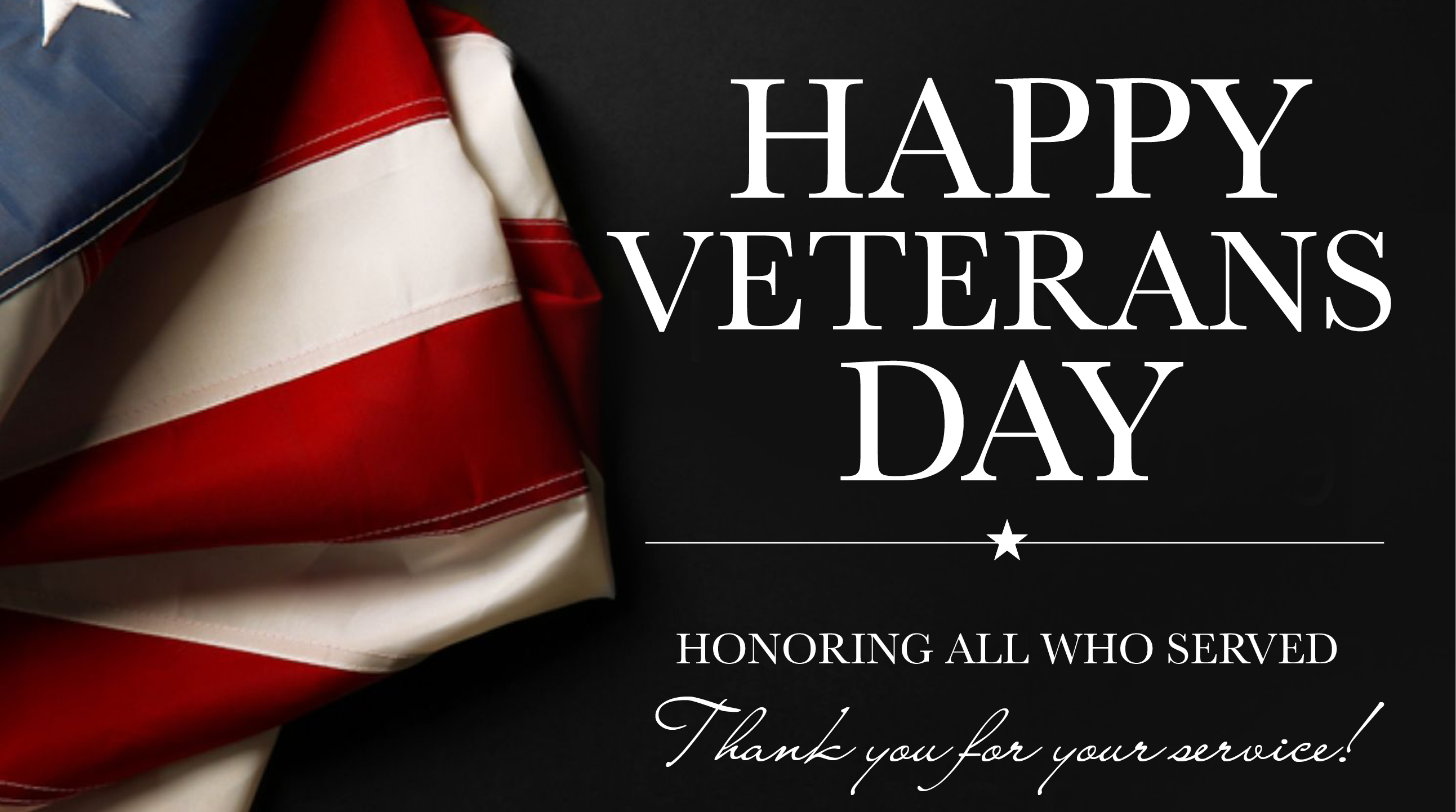 Office of the President, On Campus
Message from the President and Provost: Veterans Day
Monday, November 11, 2019
Colleagues,
Today is Veterans Day! We encourage everyone to take a few moments to reflect not only on the sacrifices of the past, but also on the individuals who work among us and who sit in our classrooms who have devoted a part of their lives to the service of our country in the armed forces. Among our faculty, staff, and students there are many who have served, some who continue to serve, others married to veterans or those on active duty, and still others in our classes who have parents in uniform.
Our veterans tend to be non-demonstrative about their service, so you might not know that our numbers include individuals from the Board of Trustees, Administration, Faculty, Staff and Students.
We are a military-friendly school, which extends an open hand and strong support to active-duty service members and their families. Delaware State University maintains an active ROTC program, and has a tradition of commissioning fine young women and men at Commencement each May.
Today and every day, we value the character and sacrifices of all veterans among us. If you know a veteran, consider taking the time today to acknowledge that individual. An even more fitting way to honor them is to seek out one of the many organizations that work with disabled or homeless veterans, offering either a contribution or your time. At least take a few moments out of your schedule to appreciate the particularly American tradition that when citizens become soldiers, they do not cease to be citizens. When the time comes for them to put away their uniforms, they bring back all the honor and value of their experiences, their expertise, and their dedication. We extend our upmost gratitude and appreciation for their willingness to be of service.
Yours truly,
Dr. Wilma Mishoe
President 
Dr. Tony Allen
Provost and Executive Vice President