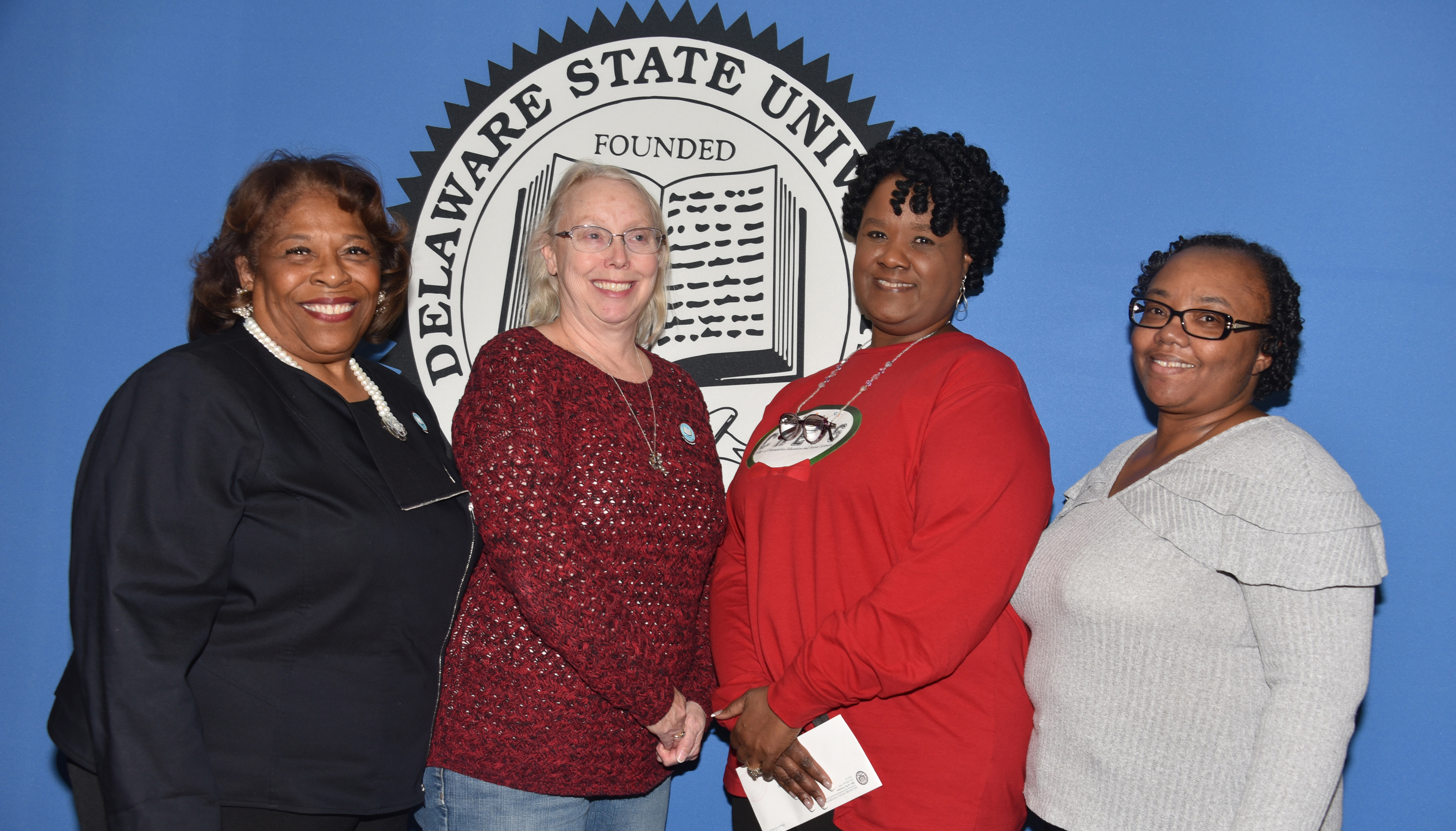 On Campus
Employee Recognition Day – Photos
Saturday, November 23, 2019
University President Wilma Mishoe and the Office of Human Resources held its annual Employee Appreciation Day on Nov. 22 in the Wellness and Recreation Center.
For images of the morning and afternoon event, click on the below photo link:
https://www.flickr.com/photos/48216028@N03/albums/72157711902350496/show
The Employee Appreciation Day was a fun-filled event with food, recognitions, performances and contests.
The University presented its Outstanding Service Awards to: Kattina Coursey, secretary for the COB Department of Business Administration; Dawn Bordley, administrative secretary in the CHESS Department of Languages and Literatures; and Lynn McGinnis, administrative assistant and senior budget analyst for the CHBS.
The event included a Hula Hoop Contest, which ended in a three-way tie. The co-winners were Donna Brown, Sonya McCray and Ahira Smith.