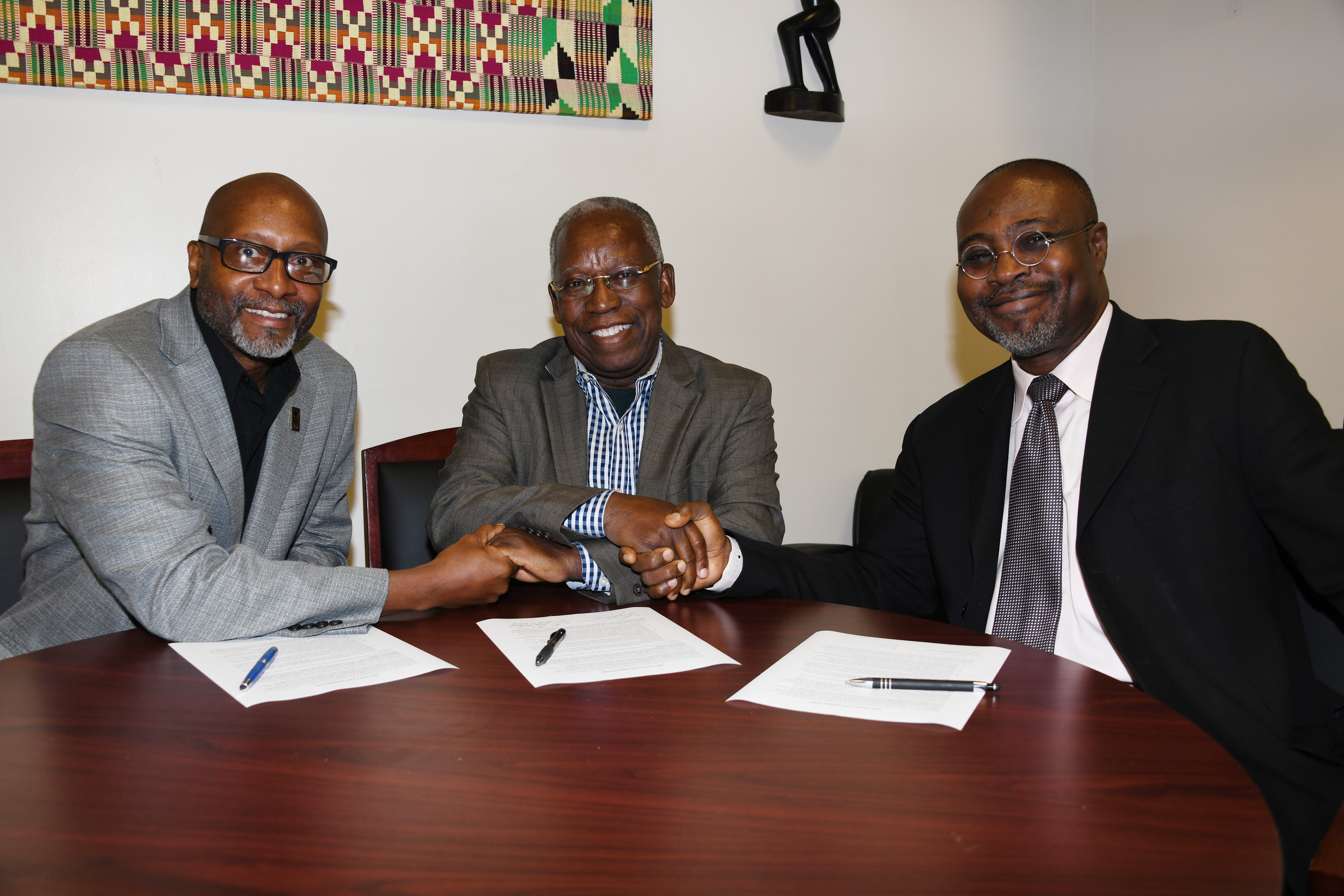 On Campus
Delaware State University partners with AUCC
Friday, November 8, 2019
Delaware State University recently expanded its international portfolio by the establishment of a new partnership in connection with Africa.
The University's Center for Global Africa (CGA) has formally partnered with the African University College of Communication (AUCC) of Ghana to collaborate on the formation of a media and communications network. The collaboration is designed to support and advance the shared interests of Africa and the Diaspora, especially with Historically Black Colleges and Universities.
"The partnership will promote common initiatives and ideals of Africa and the Diaspora while offering uniquely beneficial learning opportunities to students," said Ezrah Aharone, CGA director and adjunct associate professor. "Additionally, these activities will also involve DSU's strategic partner, the African Peer Review."
The African Peer Review Mechanism (APRM) is a specialized agency of the 55-nation African Union. Established in 2003, the APRM is a self-monitoring body that promotes good governance among African nations.  A group of APRM officials attended the April 10-12 Pan African Development Conference held on the Del State campus.
The partnership between the two universities will encompass course development, faculty, and student exchanges, as well as hold conferences on African and Diasporan issues.