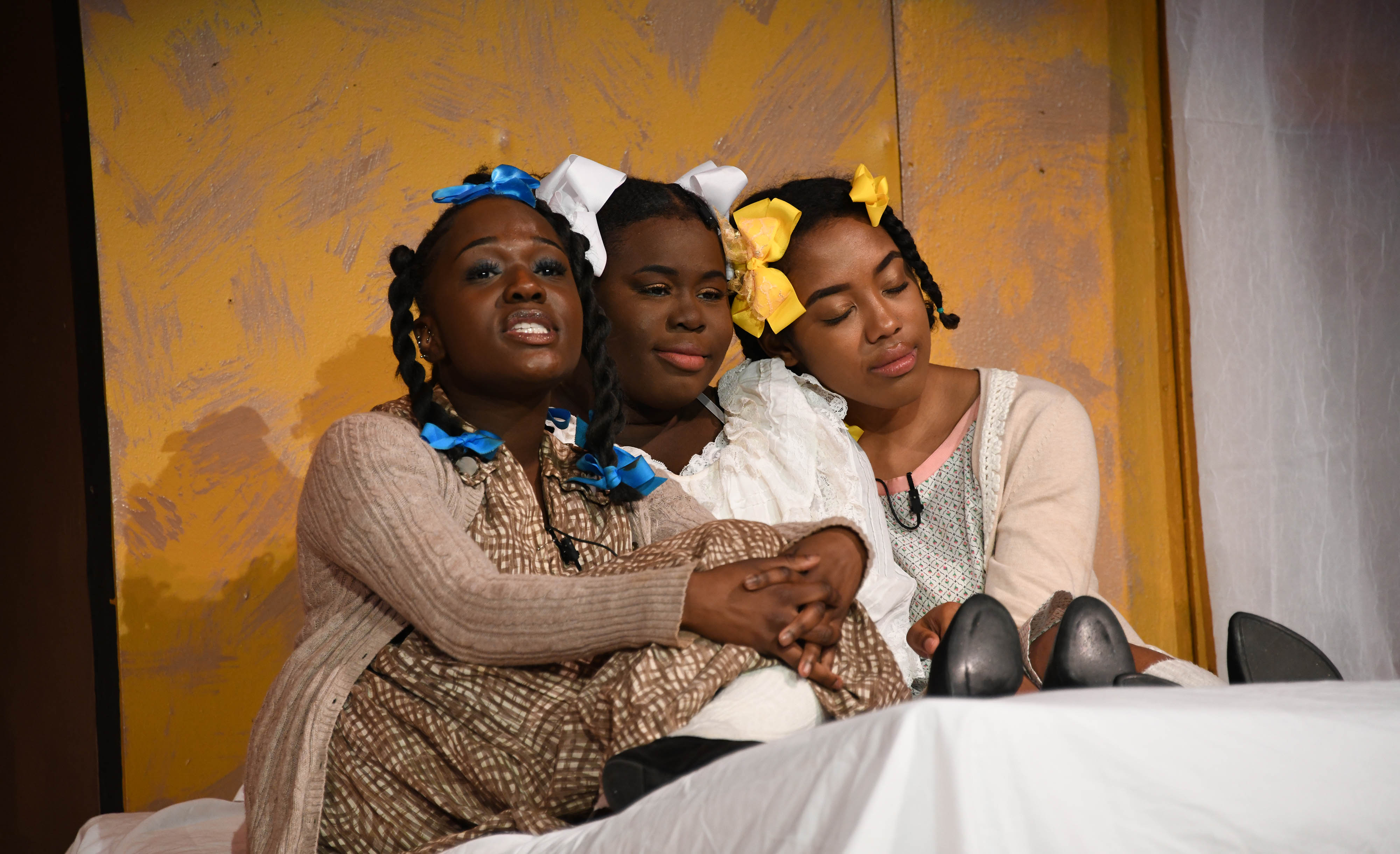 On Campus
The Bluest Eye at DSU
Monday, November 4, 2019
The Bluest Eye – a play based on the novel by Toni Morrison – took the EH Theatre stage for three performances on Oct. 31 and Nov. 1., as a cast of Delaware State University students performed their interpretation of the story.
For images of the production, click on the below photo slideshow link:
https://www.flickr.com/photos/48216028@N03/albums/72157711638752072/show
The Bluest Eye featured the thespian artistry of Zaire Davis as Claudia, Elia Agudo as Frieda, Chloe Humphrey as Pecola Breedlove, Mozella Matthews as Mrs. Breedlove, Chioma Uroegbulam as Mama, Bianca Leconte as Maureen Peale, Adrienne Hospedale as Cholly, Dymere Roper as Soaphead Church, Anthony McIver as Daddy, RogJenea Fisher as Woman 1/Darlene, TiAna Smith as Woman 2, and Jasmyn Gordon as Woman 3.
Dr. Shirlyn H. Brown, an adjunct instructor of theater, directed the production, which was a Lydia Diamond adaption of the Toni Morrison novel.
The plot followed Pecola Breedlove, a young, black girl, as she navigates the concept of beauty. Taking place in 1941 Lorain, Ohio, young Pecola does not see herself as beautiful surrounded by a society that sets the standard as white skin, blonde hair, and blue eyes. The issues of race, identity, and beauty are strong themes in the play.