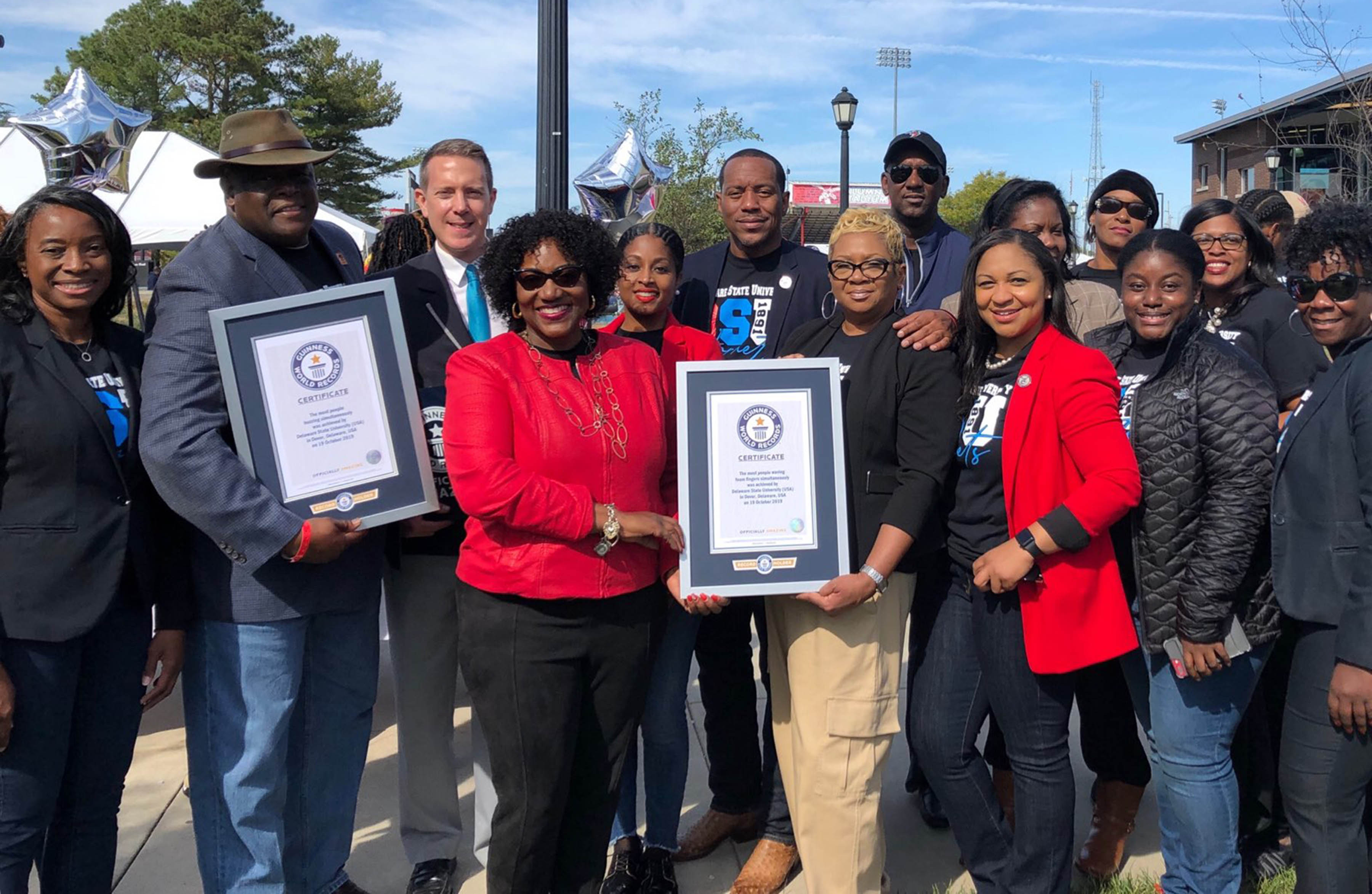 On Campus
University sets two Guinness World Records titles
Wednesday, October 23, 2019
During Delaware State University's annual Fall Open House, Family, Youth & Community Day on Saturday, Oct. 19, the institution made its mark in history by breaking two GUINNESS WORLD RECORDS titles.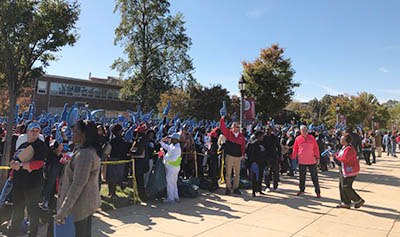 The University engaged administrators, faculty, staff, students, as well as visiting youths and their families to break the GUINNESS WORLD RECORDS titles for the most people waving foam fingers simultaneously and most people buzzing simultaneously.
Delaware State University marshaled 1,709 people waving foam fingers simultaneously on the campus' Pedestrian Mall where they broke the record previously set in Edinburgh, Scotland by Spifox.
The University also created a new category to attempt the GUINNESS WORLD RECORDS title for the most people buzzing simultaneously with 1,661 people showing their Hornet spirit and buzzing at the same time.
The records were set on that Saturday morning on the Pedestrian Mall area outside of the Martin Luther King Jr. Student Center. Antonio Boyle, the University vice president of Strategic Enrollment credited with conceiving the idea to vie for Guinness titles as well as coordinating the record-breaking efforts, said the achievements showed what Delaware State University can achieve.
"We took an ordinary thing and did something extraordinary with it," Mr. Boyle said. "Prospective students and their family – without knowing they were going to do this prior to their arrival to the Open House – were able to participate and take part in breaking a GUINNESS WORLD RECORDS title and establishing a new one."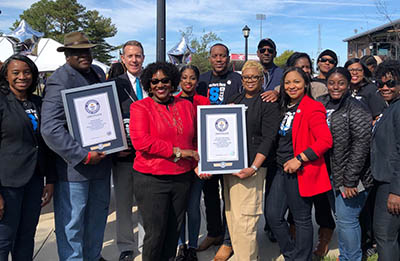 The new category of most people buzzing simultaneously was the brainchild of Mr. Boyle, who suggested it to GUINNESS WORLD RECORDS as a nod to the University's Hornet mascot.
A Guinness World Records Adjudicator was present during the Open House to validate the record-setting achievement.