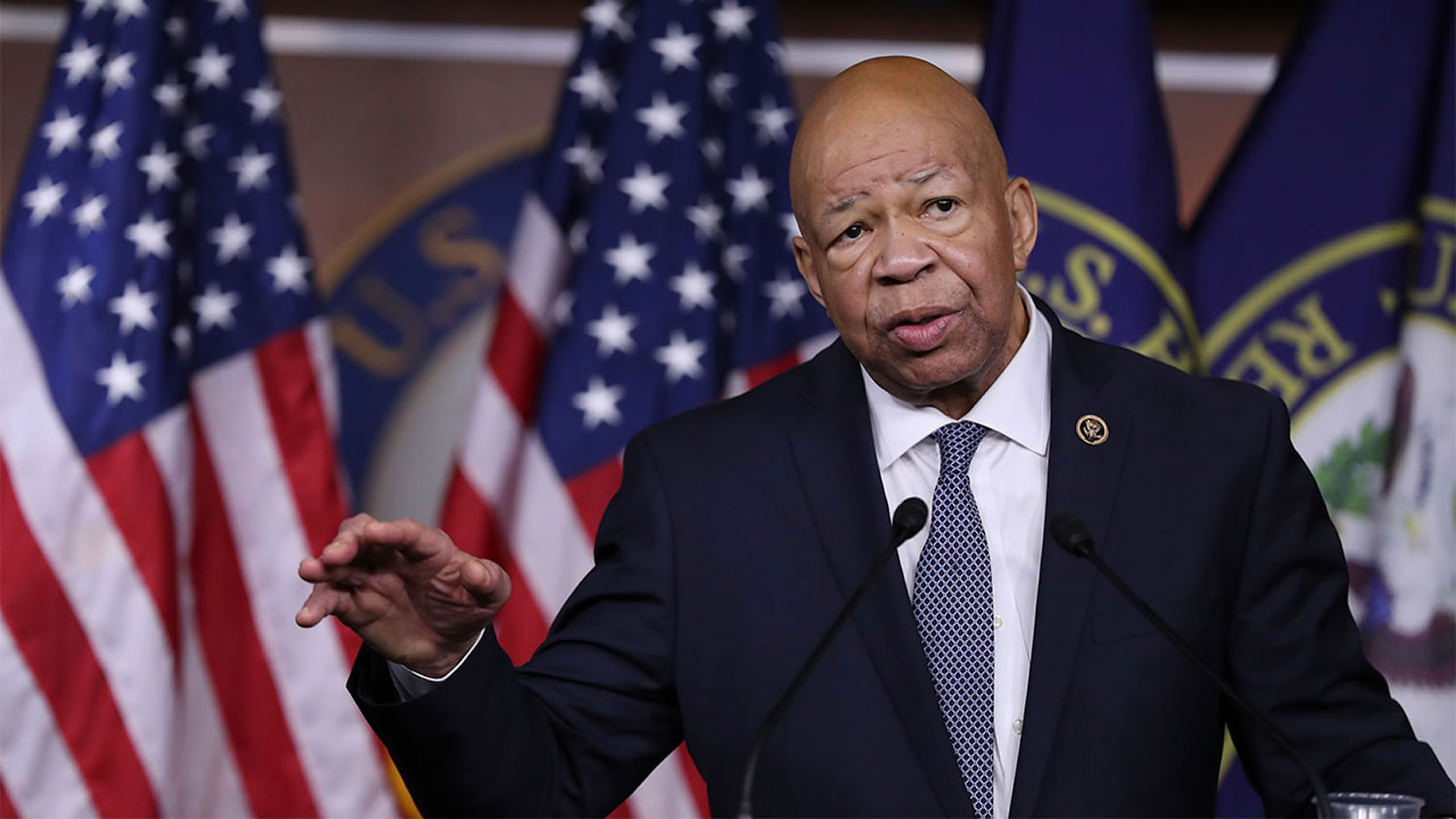 Office of the President
The passing of the Honorable Elijah Cummings
Thursday, October 17, 2019
The passing of the Honorable Elijah Cummings
U.S. House of Representatives
Chairman, Committee on Oversight and Reform
Colleagues,
Today we celebrate the life of Representative Elijah Cummings, a modern-day freedom fighter, whose innumerable gifts were matched only by his indomitable spirit. As Delaware's Congresswoman, Lisa Blunt Rochester, said, "Chairman Cummings exemplified the dignity and decorum of the institution from days gone by. His professionalism, intellect and steady leadership earned him the respect of his colleagues on both sides of the aisle. My thoughts and prayers are with his family and friends."
In his 14 years in the Maryland House of Delegates and subsequent 23-year career in the House of Representatives, the Congressman's accomplishments were innumerable, including critical work on health care reform, smart savings, and the chairmanship of the Congressional Black Caucus. But it was always clear to everyone that nothing was more important to Chairman Cummings than improving his beloved Baltimore, and that representing his City exemplified his commitment to excellence in service to others.  
Chairman Cummings espoused high ideals, but his rhetoric was never lofty nor his actions cursory. When he cared about something, there was no letting go because he knew that his voice might be the only one speaking for the great many who could not speak for themselves.
He also stood as a very public example of the importance of an HBCU education. A 1973 graduate of Howard University, his entire career can be summarized in the words carved in iron in front of Loockerman Hall at Delaware State University: "Enter to Learn, Go Forth to Serve."
On many occasions, I was fortunate enough to be in the presence of Chairman Cummings and his equally talented wife, Dr. Maya Rockeymore-Cummings. The last time was in 2016, when he received the National Urban League's President Award. In those brief moments, I told him about Lisa Blunt Rochester, who was then poised to become the first African-American and first woman ever to be elected to the U.S. Congress in our state's history. 
The Chairman and his bride immediately gave me their number and told me that they would be 100% behind her candidacy in every way because this was her time. On several subsequent occasions, Congresswoman Blunt Rochester has shared with me the extent to which this endorsement and support both touched her heart and energized her campaign.
Institutions committed to access, excellence and opportunity like Delaware State University have been made stronger by leaders like Chairman Cummings. I am confident that our student body contains many rising young leaders – particularly those from Baltimore and Howard County – who have been impacted by his leadership and inspired by his service.
It is in that spirit today that Delaware State University offers our deepest condolences to his family and our highest gratitude for a life well-lived.  Rest well, Mr. Chairman.  Rest well .  .  .
Sincerely
Tony Allen, Ph.D.
Executive Vice President / Provost