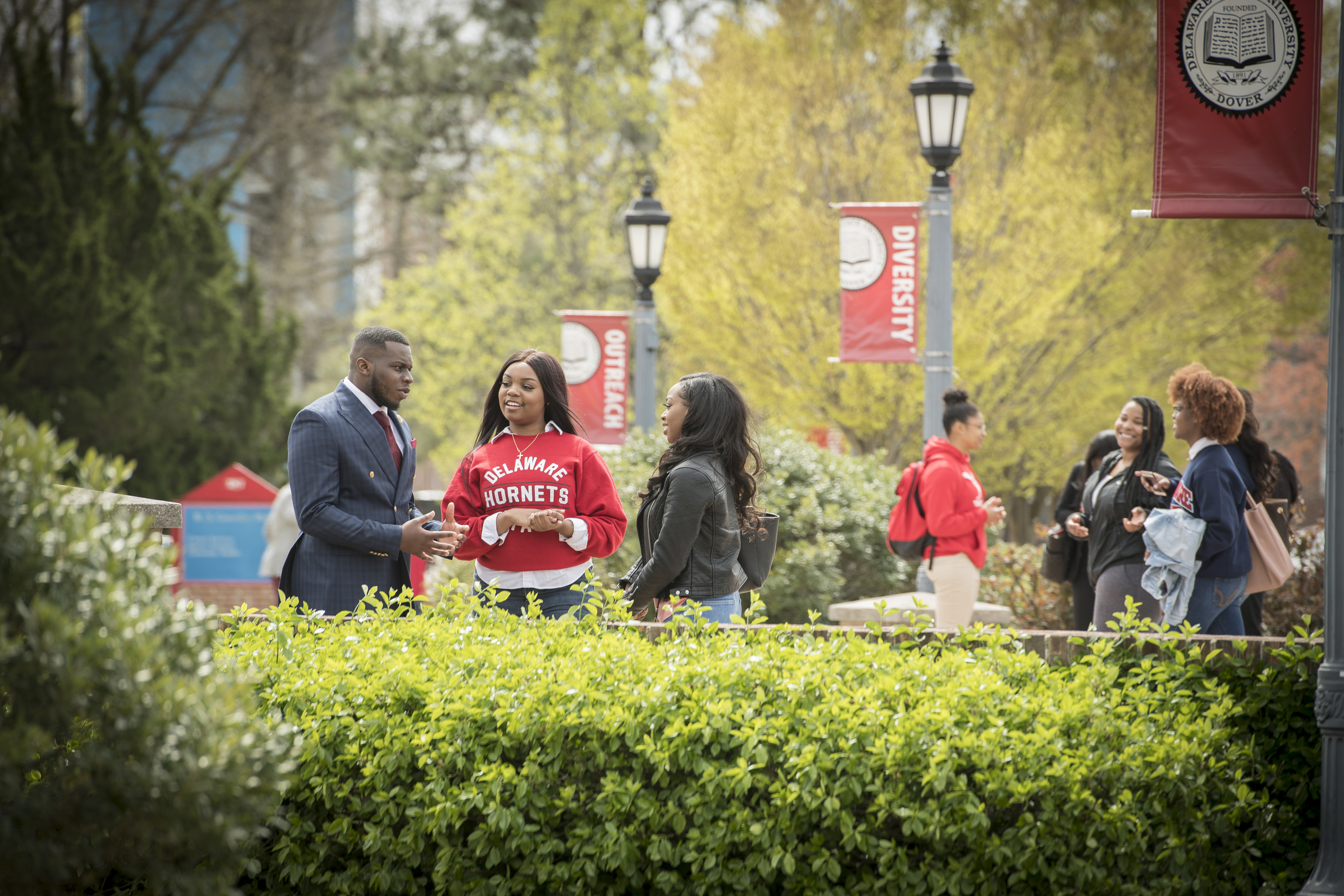 On Campus
University remains Top 5 Public HBCU in the country.
Monday, September 9, 2019
U.S. News & World Report releases 2020 Rankings.
For the third straight year, Delaware State University has been ranked by US News and World Report as #4 nationwide among public Historically Black Colleges and Universities. The University reached that position by vaulting from #9 in 2016 to its current ranking in 2017. The 102 HBCUs across the United States are a mixture of public and private institutions; among both categories Delaware State University ranks #13 overall. The University ranked #21 in 2016.
Of many organizations compiling university and college rankings each year, US News and World Report's list is considered the "gold standard." The magazine's analysis compiles data about each university or college on everything from graduation rates and faculty qualifications to incoming SAT scores and the financial stability of the institution.
"While our primary indicators for progress are embodied in our strategic plan, (https://www.desu.edu/sites/flagship/files/document/16/dsu-2020strategicp…), these rankings matter," said University Provost and Executive Vice President Tony Allen, who is slated to become the University's next president in January 2020. "Overall, it gives solid trend data in a number of important areas, tell us how we are doing in our sector and among our peers, and represents an initial starting point for prospective students and their parents when deciding where to apply. We are pleased to have maintained our standing again this year."
A new category figured into the analysis for 2020: Social Mobility, which measures an institution's ability to educate students from families with few financial resources, based on Pell Grant eligibility and other factors concerning socioeconomic status.
"Social Mobility is a critical and completely consistent with our mission," Allen said. "It speaks to educating those who have been traditionally underserved or overlooked in K12 education." He pointed out that roughly 40% of the University's students are Pell eligible and first generation. "When we are getting these students across the stage, we know that their next moves will set the pace for the many others who will look to their example."