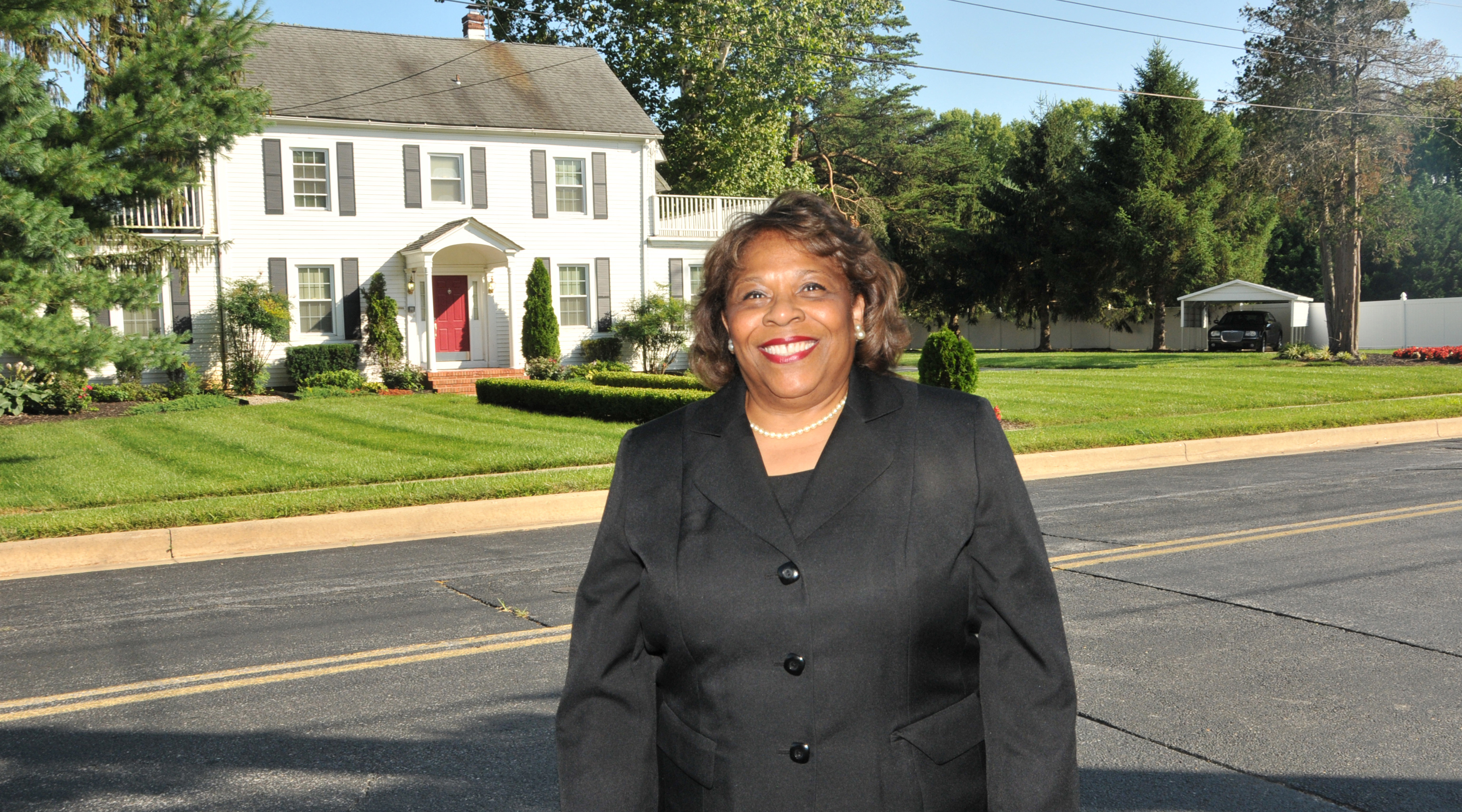 Office of the President, On Campus
President Mishoe announces intention to retire from University
Thursday, September 5, 2019
Today, on her 70th birthday, Dr. Wilma Mishoe announced her intention to retire as President of Delaware State University, effective December 31, 2019, the capstone to a 40-year career in higher education that ends where it started: on the Dover campus of her beloved University.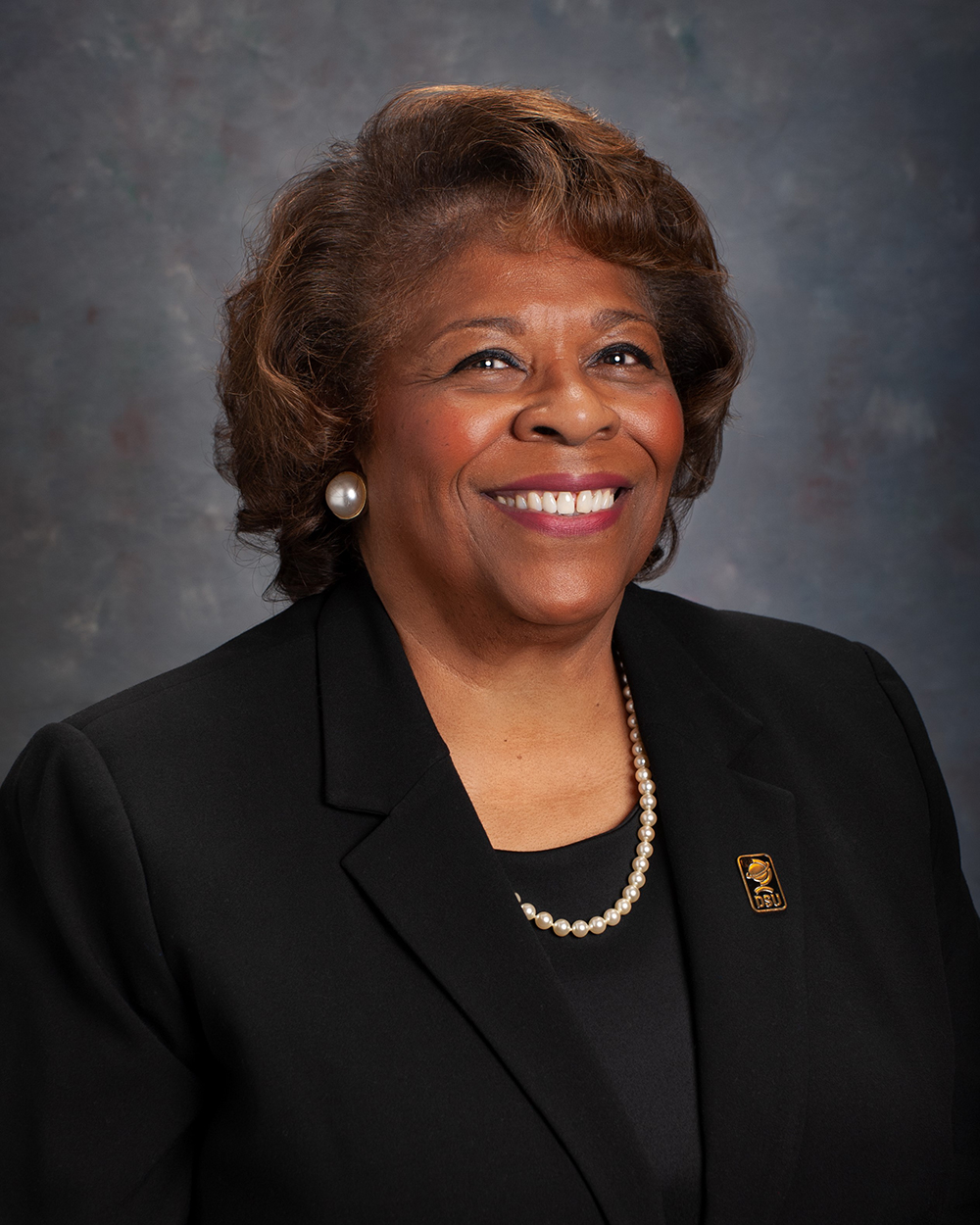 In a letter to the University community, Dr. Mishoe wrote, "I am far from done. When I retire from the Presidency of this great University on December 31, 2019, I know I will go to new adventures, confident that I have left our great, shared enterprise in good hands. My heart will always reside on this campus, and my hands will be here whenever needed."
Board of Trustees Chairwoman, Dr. Devona Williams, commented, "Like her father, Dr. Luna Mishoe, President Mishoe led the institution with distinction and grace, and set us on a path for growth that leaves many indelible marks on students, staff, and faculty for many years to come."  Dr. Mishoe was recently profiled in The Chronicle of Higher Education as one of a handful of women across the nation who have risen to lead the same universities that their fathers did (see "Women Who Lead The Colleges Their fathers Did").
Dr. Mishoe was serving as the first female Chair of the Board of Trustees in October 2017 when then-President Harry Williams announced his departure to become CEO of the Thurgood Marshall College Fund. The Board announced Dr. Mishoe as interim President in January 2018, a position made permanent that June, installing her as the first female chief executive in the University's history (see "Wilma Mishoe Named President of Delaware State University" ). Prior to her tenure at Delaware State University, Mishoe was a long-serving academic administrator at Delaware Technical Community College, Chairwoman of the Capital School Board, and a Trustee at Wilberforce University, the oldest private Historically Black College and University in the country, where she later became interim President.  She started her career at then-Wilmington College. 
Her career at Delaware State University has been marked by an emphasis on "Students First," including:
Under her leadership, the University now stands at nearly 5,000 strong, the largest student enrollment in its 128-year history (see "Enrollment record falls again").  
"Every student who crossed Dr. Mishoe's path could instantly feel just how much she cared about us, and our success," said Alisa Winchester, a member of the recently graduated Class of 2019 and winner of the prestigious Harry S. Truman Scholarship, the premier graduate scholarship for aspiring public service leaders in the United States. "As a black woman trying to make my way in the world, Dr. Mishoe is an everyday example of what's possible and her belief in all of us could not be more real.  When I won the Truman Scholarship, she looked me in my eyes, hugged me hard and told me that nothing can stop me."
"They all become my daughters and sons while they are here," Mishoe said, "and that doesn't stop just because they walk across a stage and I hand them a diploma. These students will always be part of my family and own a piece of my heart."
"Everywhere you go," said Dr. Joe Amoako, Professor of Languages and Literatures, "you can see the genuine love she radiates for our University, watch the admiration in the faces of the students, and see the respect of leaders from around the State. On her birthday, I am joyous to celebrate her long career of leadership and service, and I pray that she will enjoy the next phase of her life for many years."
Tony Allen, Provost and Executive Vice President, has been humbled by his time serving under Dr. Mishoe: "None of the University's achievements over the past two years would have been possible without the graceful, powerful leadership of this President.  She served the University at a time of dynamic transition, bringing stability, renewed confidence, and a fiery, big vision to an institution that has long deserved to take its proper place in higher education in Delaware and around the world.  She carries a legendary last name, but she is her own powerhouse and will forever be the grand dame of Delaware State University." 
The President herself sees her tenure in office as having been a special blessing: "To be President, headquartered on the campus where I grew up, was not a possibility that I ever imagined, but it has been both an enormous honor and intense responsibility."  Mishoe's retirement will take effect on December 31, 2019, and she will be succeeded by Provost Tony Allen.
To view Dr. Mishoe's personal video to the University community, see https://youtu.be/NKBglgUxPps.