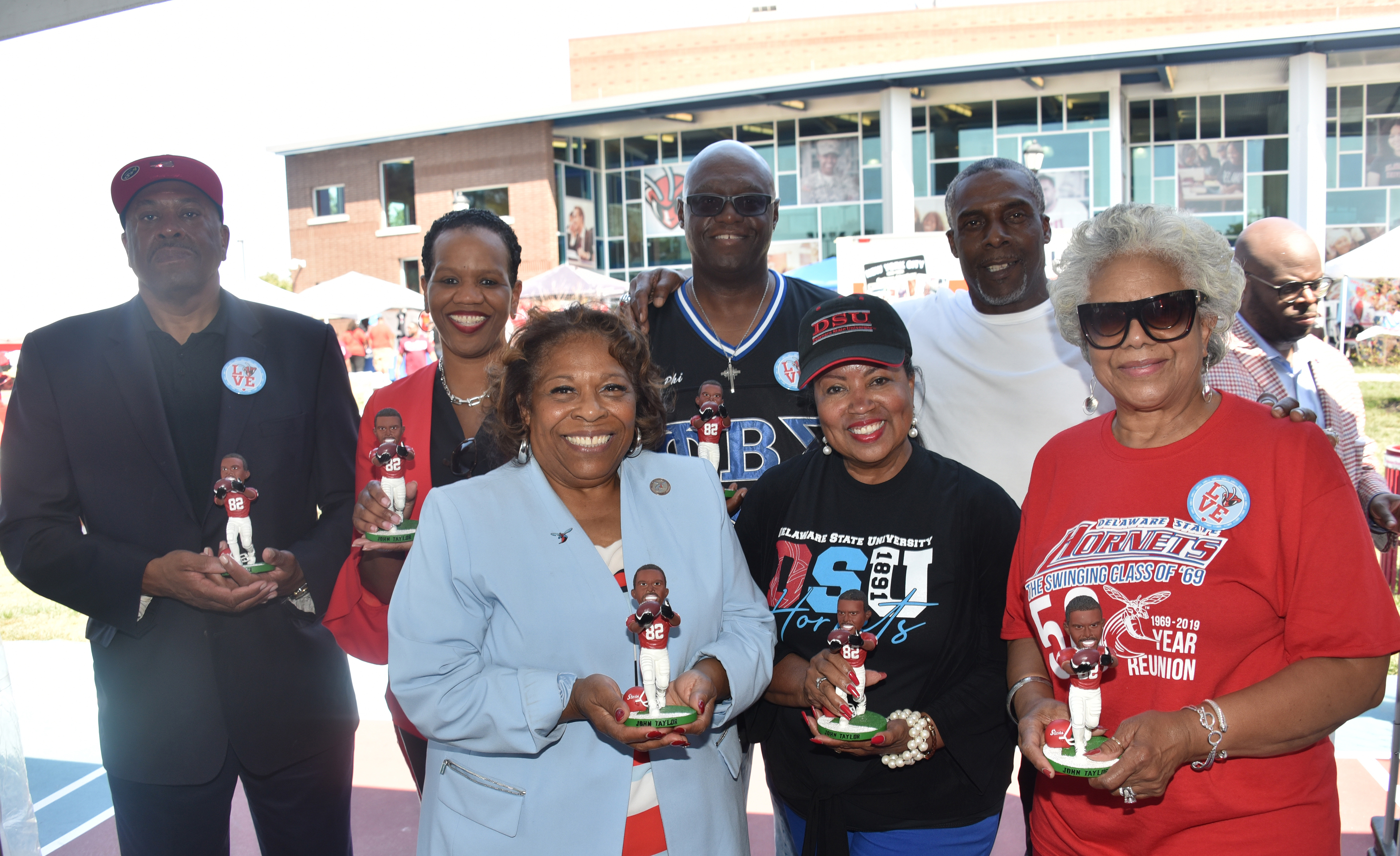 On Campus
Homecoming 2019 – Photo slideshow
Sunday, September 22, 2019
In addition to the return of thousands of alumni on Sept. 20-21, the 2019 Homecoming Weekend saw the return of former Hornet and NFL Super Bowl star John Taylor.
For images from the Homecoming Weekend, click on the below link:
https://www.flickr.com/photos/48216028@N03/albums/72157711017920596
John Taylor was honored Sept. 21 with the Dr. Jerome Holland Legacy Award for his accomplishments as a star wide receiver for the then-Delaware State College Hornet football team (1982-1985) as well as his subsequent NFL career with the San Francisco 49ers, in which he played in three Super Bowls – including catching the winning touchdown in the 1989 game – and being selected twice for the Pro Bowl team. Earlier this year, Taylor – already an inductee of the University's Athletic Hall of Fame – was inducted into the Black College Football Hall of Fame. He is also an inductee in the Delaware Sports and Mid-Eastern Athletic Conference halls of fame.
Taylor also met that same day with the Hornet football team and gave them some words of encouragement. The next day he attended the President's reception followed by the Howard University vs. Delaware State University Homecoming football game.
To view images of John Taylor and the activities he participated in, click on the below link:
https://www.flickr.com/photos/48216028@N03/albums/72157711018081026
Although the Homecoming game did not end well – Howard beat the Hornets 24-9 – there were plenty of festivities as alumni were reunited across campus amid the smell of barbecue and the embraces of warm fellowship.