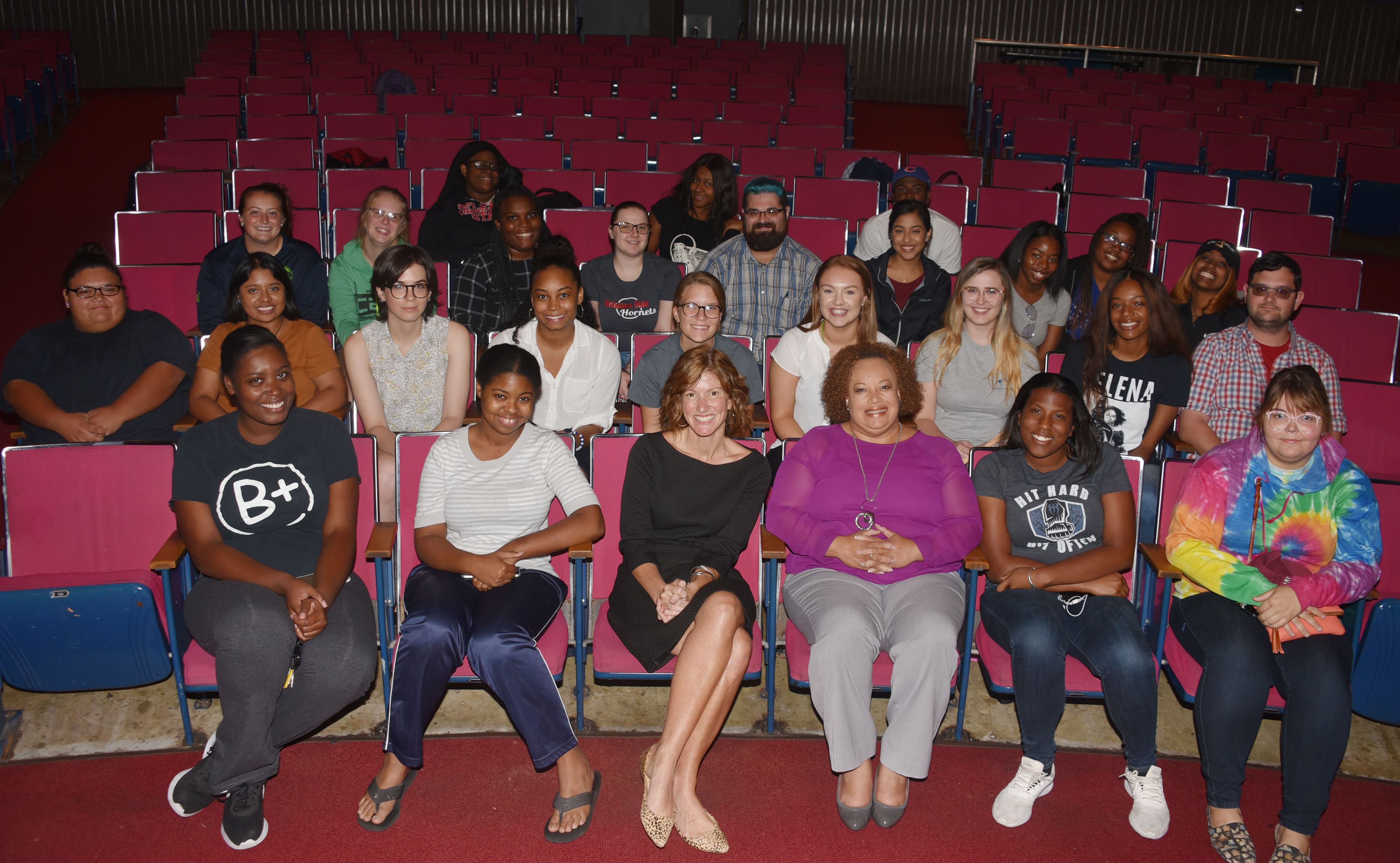 On Campus
Del. Teacher of the Year speaks at DSU
Friday, September 27, 2019
Dana Bowe, the 2019 Delaware State Teacher of the Year, inspired future teachers at Delaware State University by sharing her experiences with students who have special needs.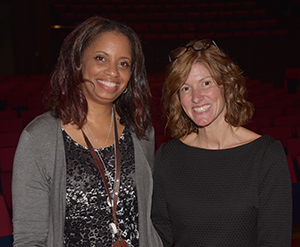 Ms. Bowe – who spoke to the students Sept. 25 in the Education and Humanities Theatre – is a kindergarten through second grade special education teacher for Sussex County Orthopedic Program at West Seaford Elementary School, Seaford, Del. 
Her educational experiences include teaching kindergartners in Denver, Colorado; preschool children in a private school in Bethesda, Maryland; and first-graders in the Colonial School District in New Castle, Del. These experiences led her back to her hometown community of Seaford, where she consistently teaches with the belief that every child, no matter their native language, socioeconomic background, or disability, deserves an education that is most appropriate to their needs so that learning is maximized.
In a career that spans four states, two decades, and several teaching awards, Ms. Bowe is committed to quality early learning for all students.   
The event was hosted by the University's Education Department Office of Clinical and Field Experiences.