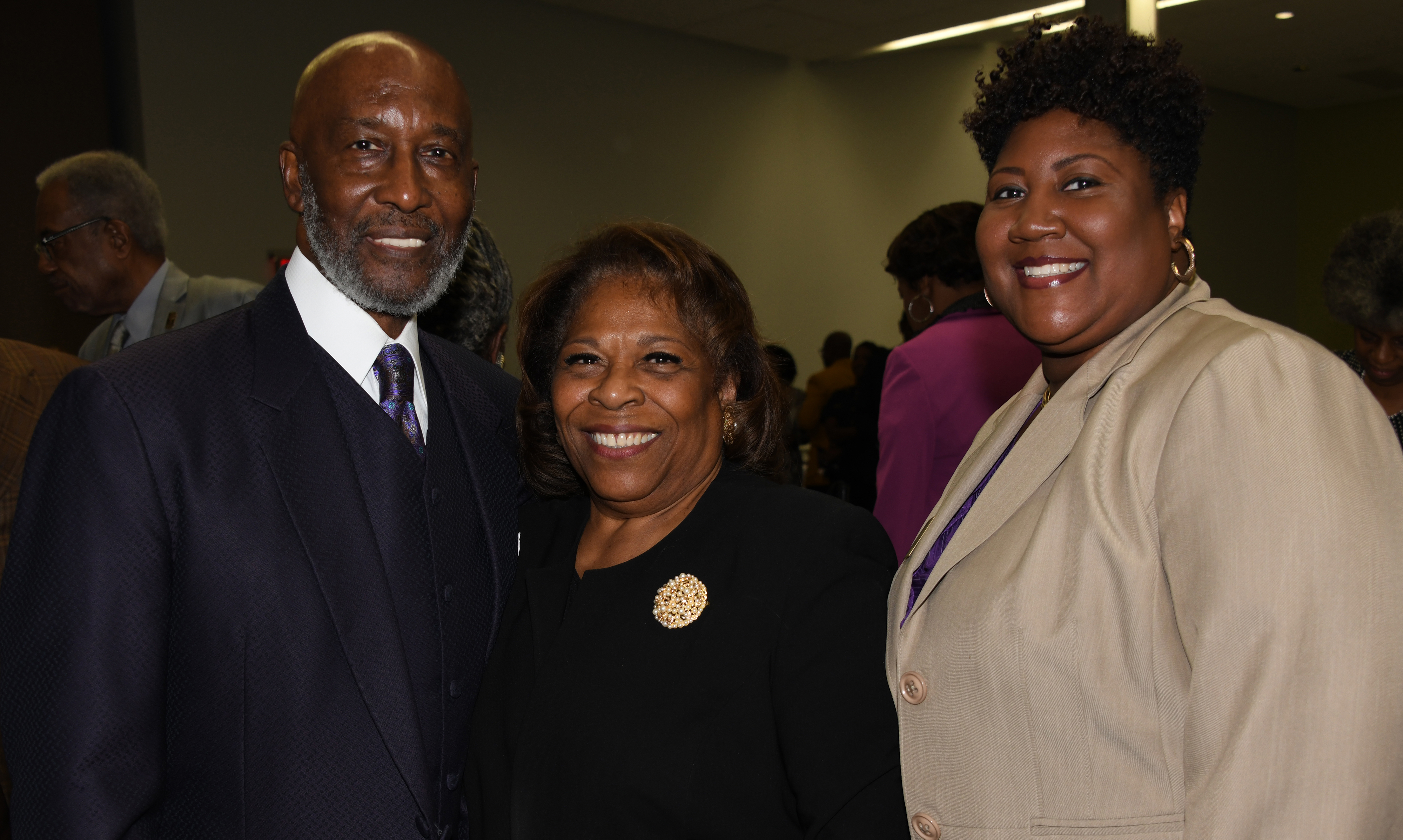 On Campus
2019 President's Prayer Breakfast
Saturday, September 21, 2019
Delaware State University held its annual President's Prayer Breakfast Sept. 20, featuring music, intercession and profound preaching.
For images from the Prayer Breakfast, click on the following link:
https://www.flickr.com/photos/48216028@N03/albums/72157711003319196
The keynote speaker for the event was Bishop John Richard Bryant, retired prelate from the African American Episcopal Church, whose message taken from the Old Testament book of Esther had great relevance to the present day challenges.
The University also presented its 2019 Community Faith Partner Award to Rev. Erika D. Crawford, pastor of Mt. Zion AME Church of Dover. University President Wilma Mishoe recognized Rev. Crawford for her initiative to start prayer circles at all the schools of the Capital School District as well as some schools in the Caesar Rodney School District.  
About 300 people from faith communities all over Delaware attended the President's Prayer Breakfast. It will be the last time Dr. Mishoe hosts that event, as she recently announced that she will retire from the University's presidency at the year's end.