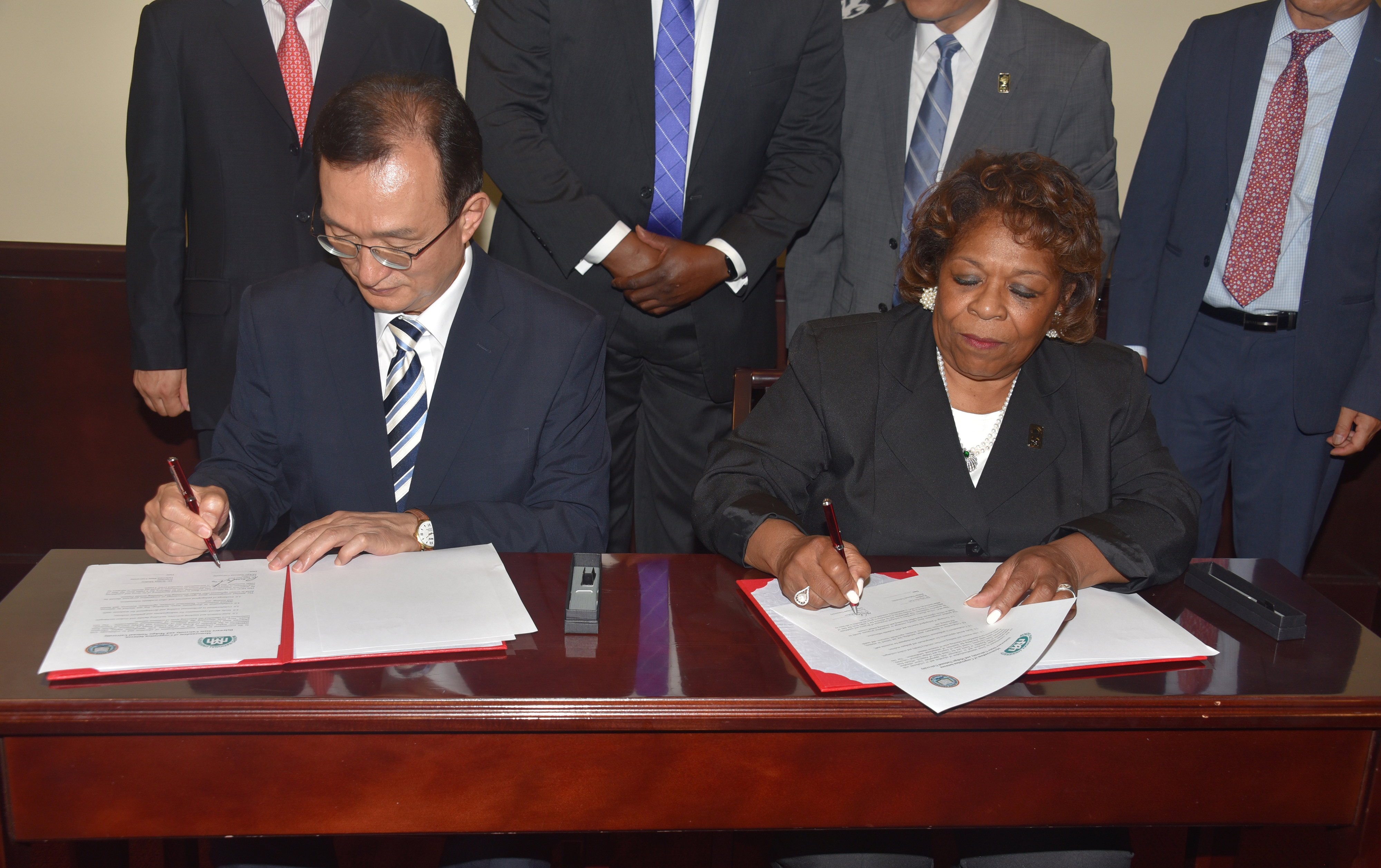 On Campus
New agreements reached with Asian Schools
Wednesday, August 14, 2019
Delaware State University recently established a new partnership with a South Korean institution of higher education and expanded upon an existing relationship in China.
Delaware State University President has signed an agreement with Mokpo National University of South Korean that will open the door for study abroad opportunities for students from both schools, as well as for collaborations in research, teaching activities and professional development.
The agreement also makes possible collaborations in academic programs such as applied mathematics, biomedical sciences, agriculture, business, health, and nursing, as other areas.
MNU President Min-Seo Park signed on behalf of his institution during a July 31 visit.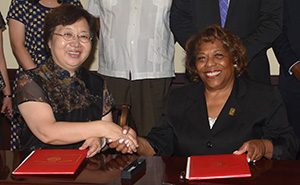 Dr. Mishoe also recently signed an amended agreement with Changchun University of Science and Technology that strengthens its English support for Chinese students who come to Delaware State University to study.
The agreement provides that Changchun students can take English Language Institute courses at Delaware State University. DSU also plans to establish English Language Institute courses at Changchun as well. The amended agreement also notes that Delaware State University will set up a Capstone Course for Changchun students who attend DSU during their senior year.
Dr. Mishoe signed the agreement with Dr. He Ran, Changchun vice president in July.