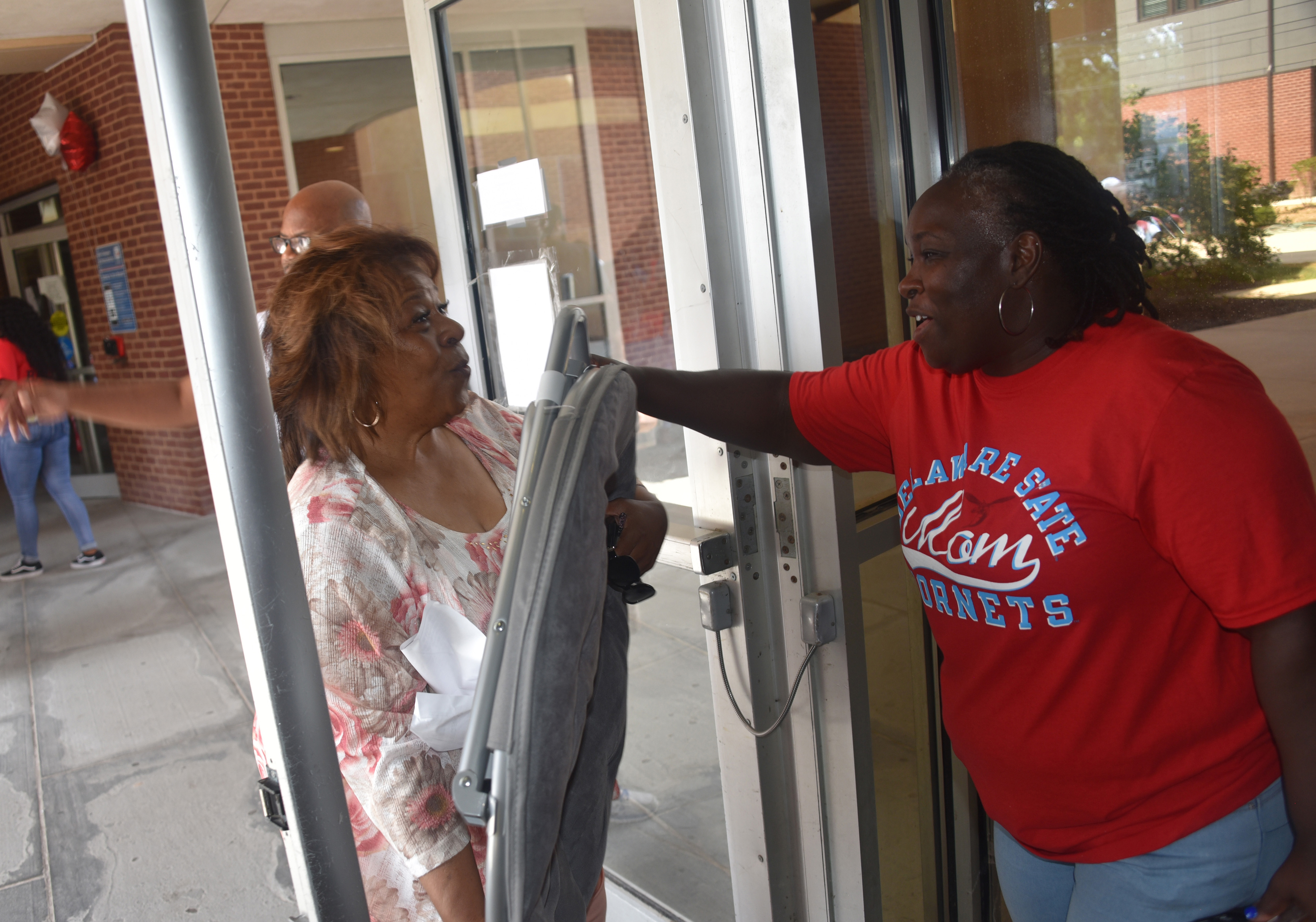 On Campus
Move-in days – photos
Friday, August 23, 2019
The preamble to Delaware State University's fall semester 2019 has begun with the move-in of students into their residential hall homes.
Students, their parents and family members were assisted by student-athletes and others in moving their belongings into their new living areas.
For images of the Aug. 21-23 move-in days, click on the below photo link:
https://www.flickr.com/photos/48216028@N03/albums/72157710514455002/show
Among the residential facilities to open their doors to students was the new Tubman-Laws Hall. The construction of 620-bed state-of-the-art residential hall was recently completed, replacing the former Tubman Hall and Laws Hall.