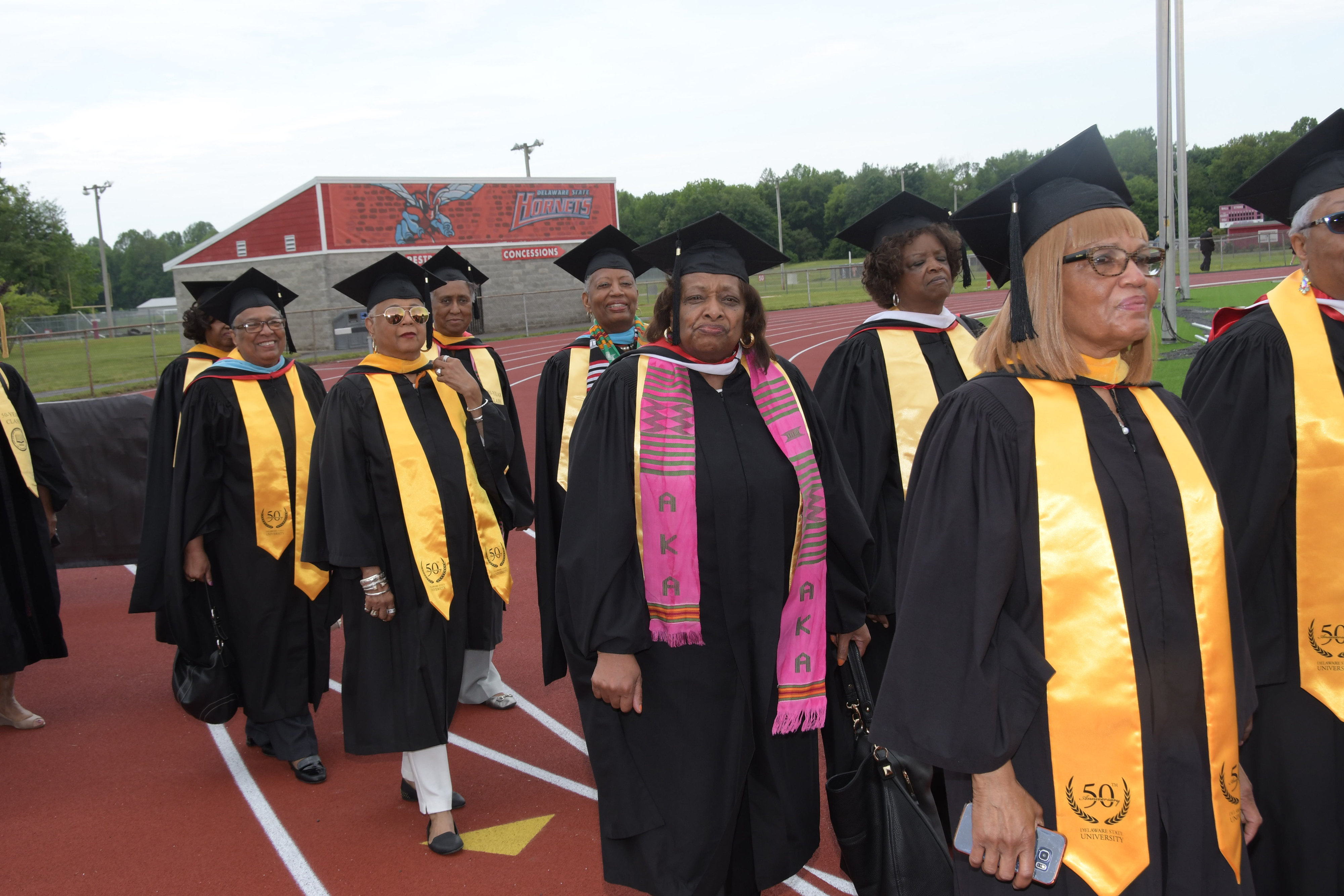 On Campus, Alumni Affairs
The Class of 1969 return to their alma mater
Sunday, May 12, 2019
The Delaware State College Class of 1969 reunited as the 50-year class at the University's 134th Commencement Ceremony, where they did an abundance of reminiscing and basking in the warm fellowship of their reunion.
For images of the Class of 1969, click on the below photo slideshow link:
https://www.flickr.com/photos/48216028@N03/sets/72157691402482253/show
About 25 alumni of that class were hosted by University President Wilma Mishoe for a dinner at the President's residence on May 10. The Class of 1969 then came back together the next day when they marched out onto the Alumni Stadium field for the May 11 Commencement Ceremony.