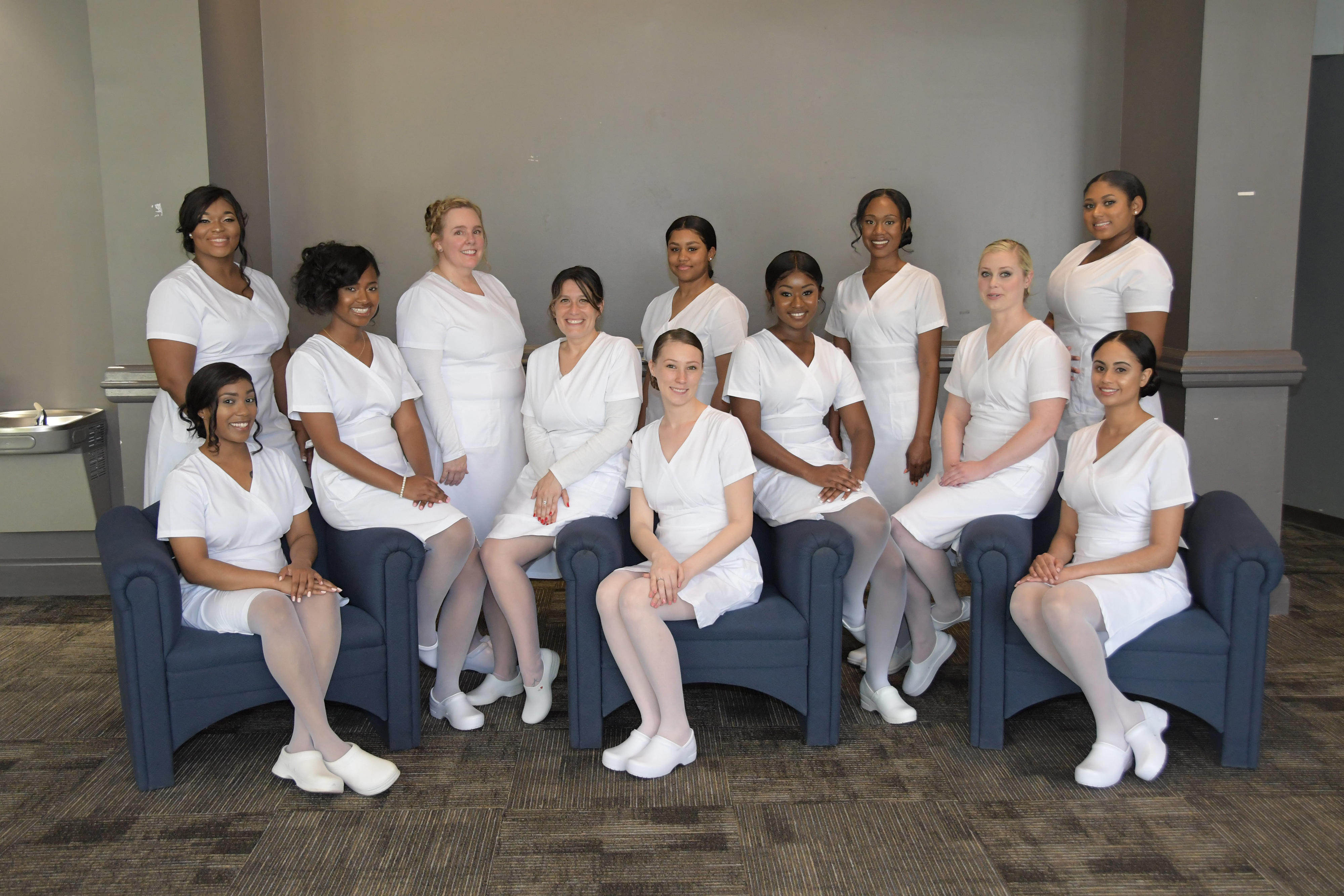 On Campus, Health and Behavioral Sciences
2019 Nursing Pinning Ceremony
Thursday, May 16, 2019
Delaware State University's Department of Nursing honored the excellence of three of its graduates during its annual Nursing Pinning Ceremony on May 10.
To see images from the Nurse Pinning Ceremony, click on the below photo slideshow link:
https://www.flickr.com/photos/48216028@N03/sets/72157708464532205/show
Held in the Education and Humanities Theatre, the following 2019 graduates received awards:
Nakia Griffin of Newark, Del., received the Department's Academic Excellence Award.
Gabrielle Vascos of Dover, Del., received the Clinical Excellence Award.
Phylicia Wittock of Townsend, Del., received the Professional Growth Award.
The awardees were among the 12 graduates of the Department of Nursing's Class of 2019. The other graduates who earned a Bachelor of Science in Nursing included:
Michelle Branch of Mt. Pocono, Pa.
Dajah Bryant of East Haven, Conn.
Gabriella Crooks of Teaneck, N.J.
Breana Dunn of Dover, Del.
Michelle Ende of Magnolia, Del.
Caitlyn Haberle of Smyrna, Del.
Lauren Heintzelman of Middletown, Del.
Alexah Liverman of Roosevelt, N.Y.
Chelsea Panchisin of Wilmington, Del.