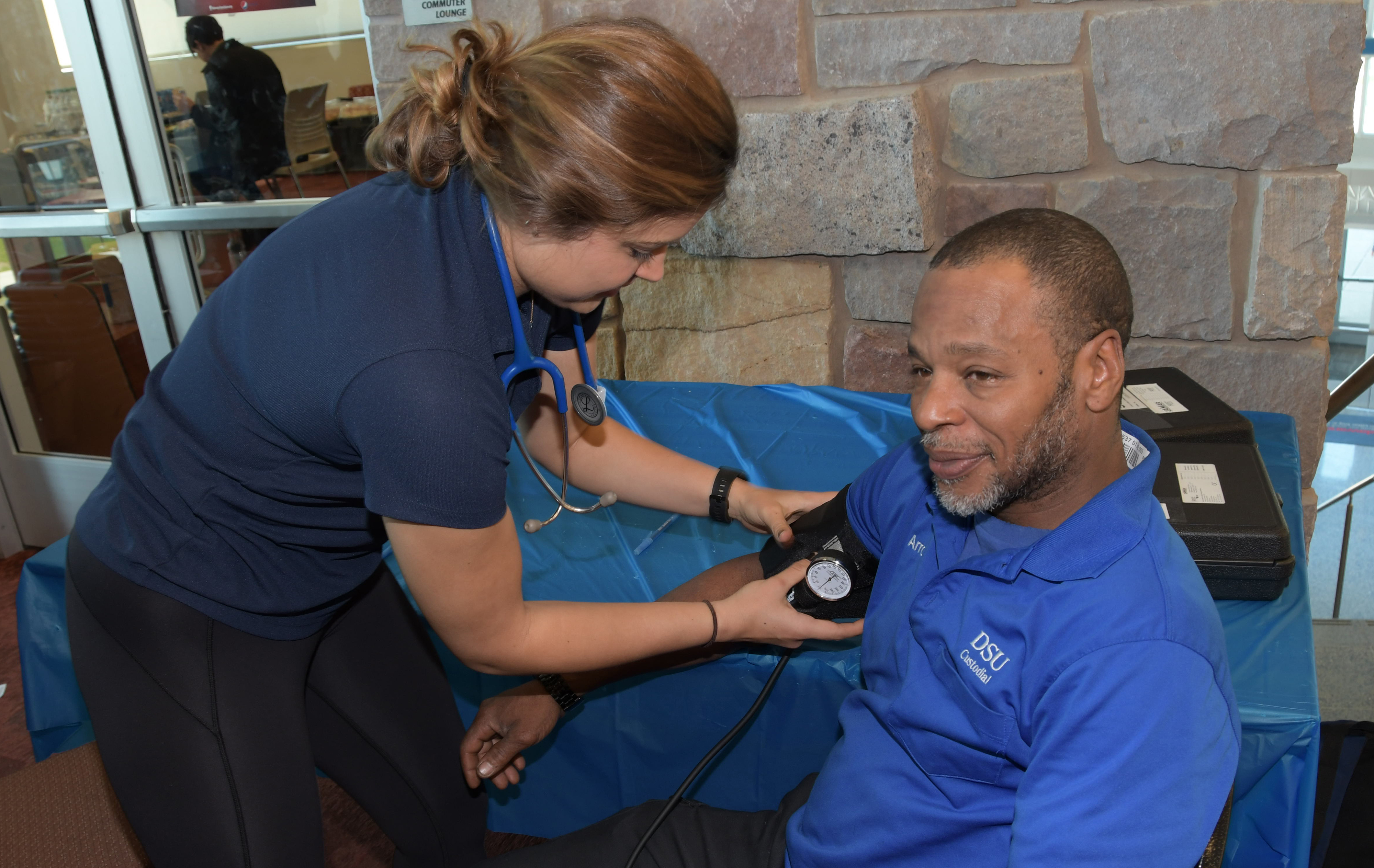 On Campus, Health and Behavioral Sciences
Public Health and Fitness Leaders Day
Wednesday, April 3, 2019
Delaware State University students learned more about their health and the professional possibilities within the field during the 5th annual Public Health and Fitness Leaders' Day.
Held in the Martin Luther King Jr. Student Center on April 3, students were exposed to a wide variety of graduation school options in health disciplines as well as able to have their own physical welfare checked.
For images from the event, click on the below photo slideshow link:
https://www.flickr.com/photos/48216028@N03/sets/72157679701314238/show
The day included the participation of a number of DSU alumni – including Jalina Booker, Leah Brown, Dr. Andrew Fortner, Aaron Griffith, Brittany Jackson, Kori Johnson, Aoni Knight, Eisha Mifflin, Katie Melore, Phil More, Phil Morgan, Khaadijah Reed, Taylor Reed, Jessica Shalongo and Desirae Turner.