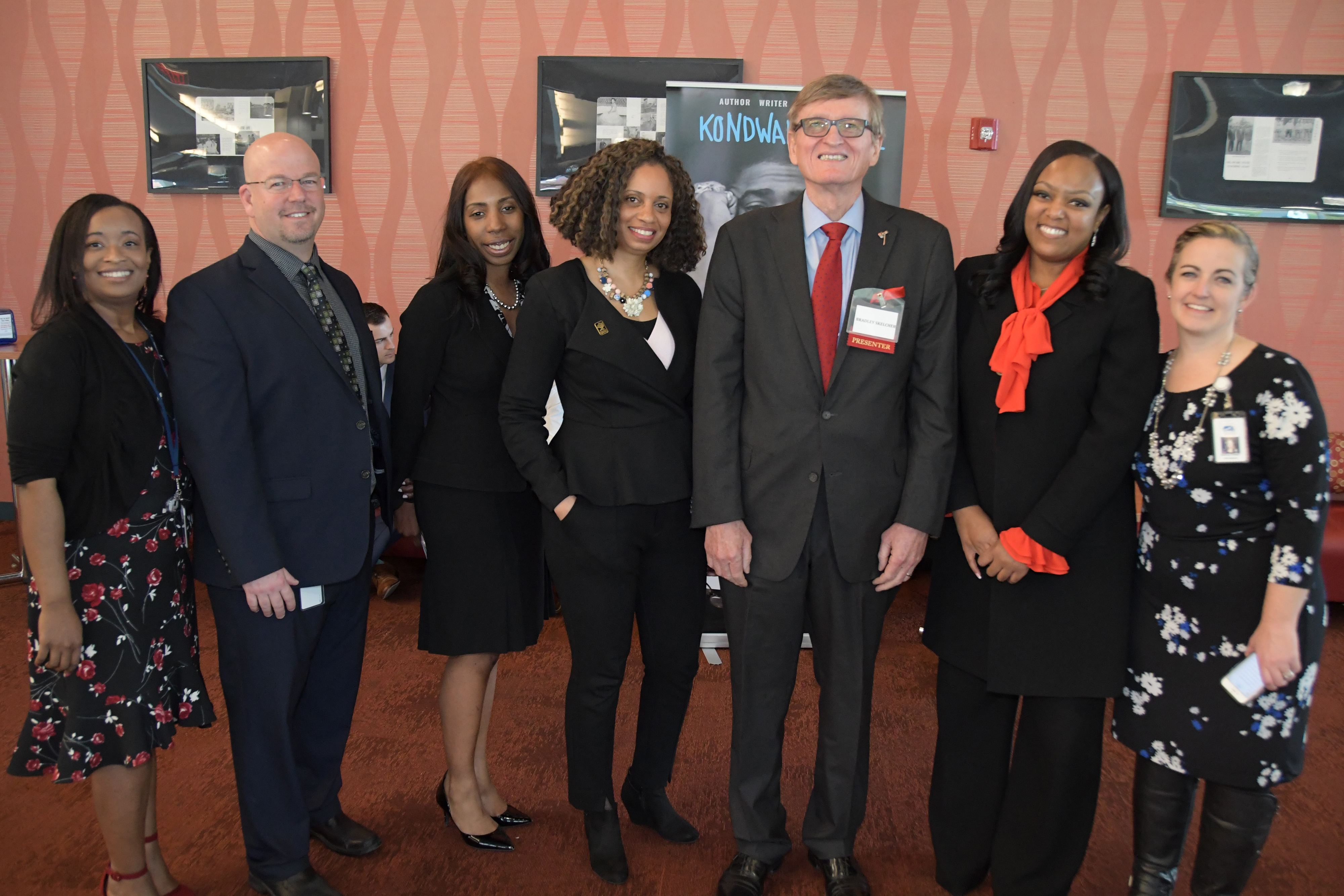 Partnerships & Collaborations, On Campus, Humanities, Education, and Social Sciences
DOE's 2019 Equity Summit held in the MLK Jr. Student Center
Tuesday, April 16, 2019
Delaware State University served as the site for the Delaware Department of Education's 2019 Equity Summit, an event designed to examine how to eliminate the opportunity gap for children, schools and the community.
The summit feature several keynote speaker, which included Dr. Bradley Skelcher, retired University associate provost, who gave a presentation on Delaware historical education landscape.
Held in the Martin Luther King Jr. Student Center, the summit was attended by more than 300 educators from throughout the First State.