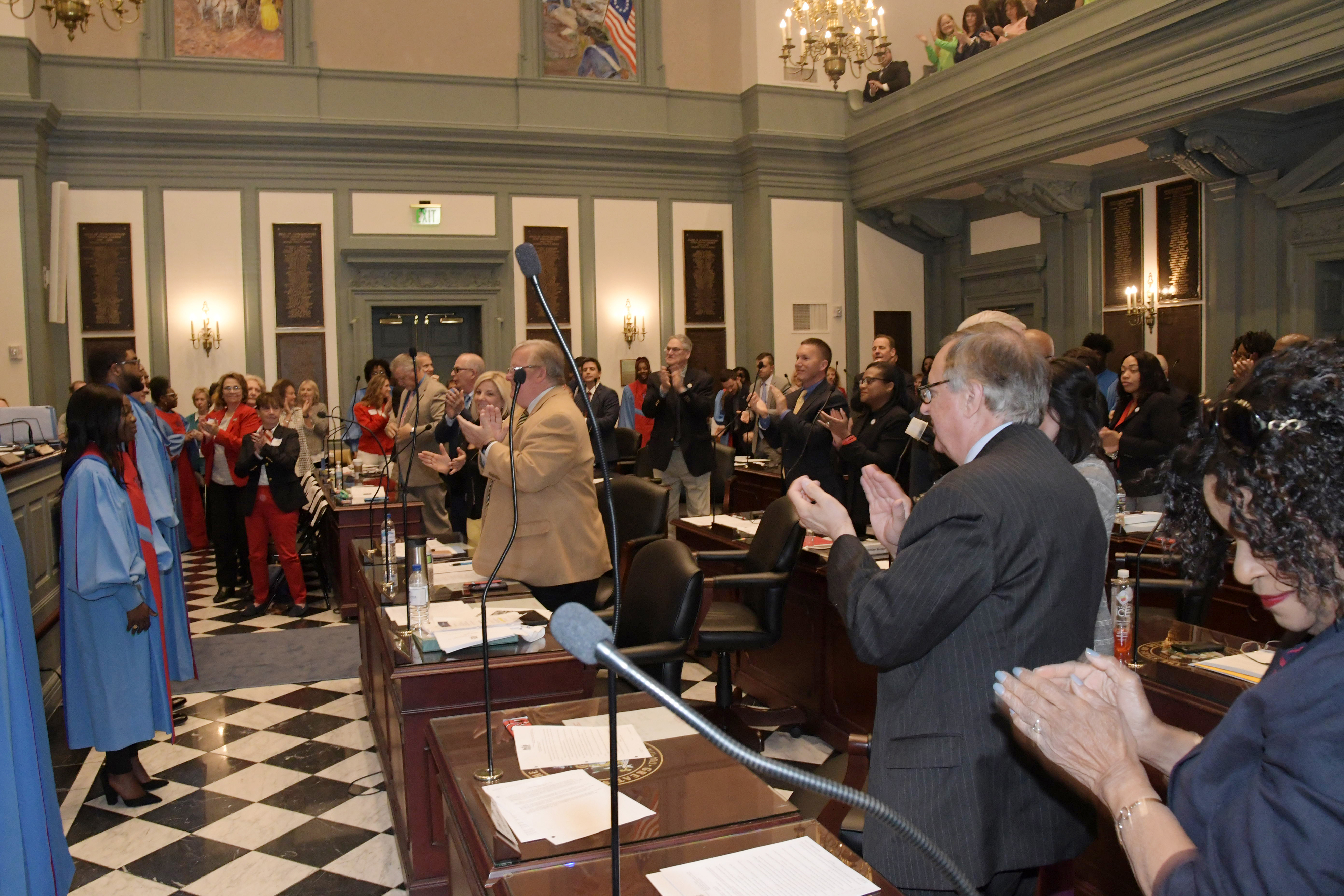 On Campus, Humanities, Education, and Social Sciences
Concert Choir Performs at Leg Hall
Thursday, April 18, 2019
The Delaware State University Concert Choir returned to Delaware Legislative Hall on April 17 and once again astonished elected officials in the House of Representatives with their singing prowess.
For images from "Delaware State University Day" at Leg Hall, click on the below photo slideshow link:
https://www.flickr.com/photos/48216028@N03/sets/72157679935940008/show
In what has become an annual performance, at the start of that day's legislative session the Concert Choir positioned themselves around the walls and in front of the House Chambers and sang two selections – "Didn't My Lord Deliver Daniel" and "All Good Things Will Be Added Unto You."
University President Wilma Mishoe attended the performance, seated with Speaker of the House Peter C. Schwartzkopf. Also in attendance were a number of University administrators and students.
The Concert Choir was led by Dr. Lloyd Mallory Jr., associate professor of music and choir director.