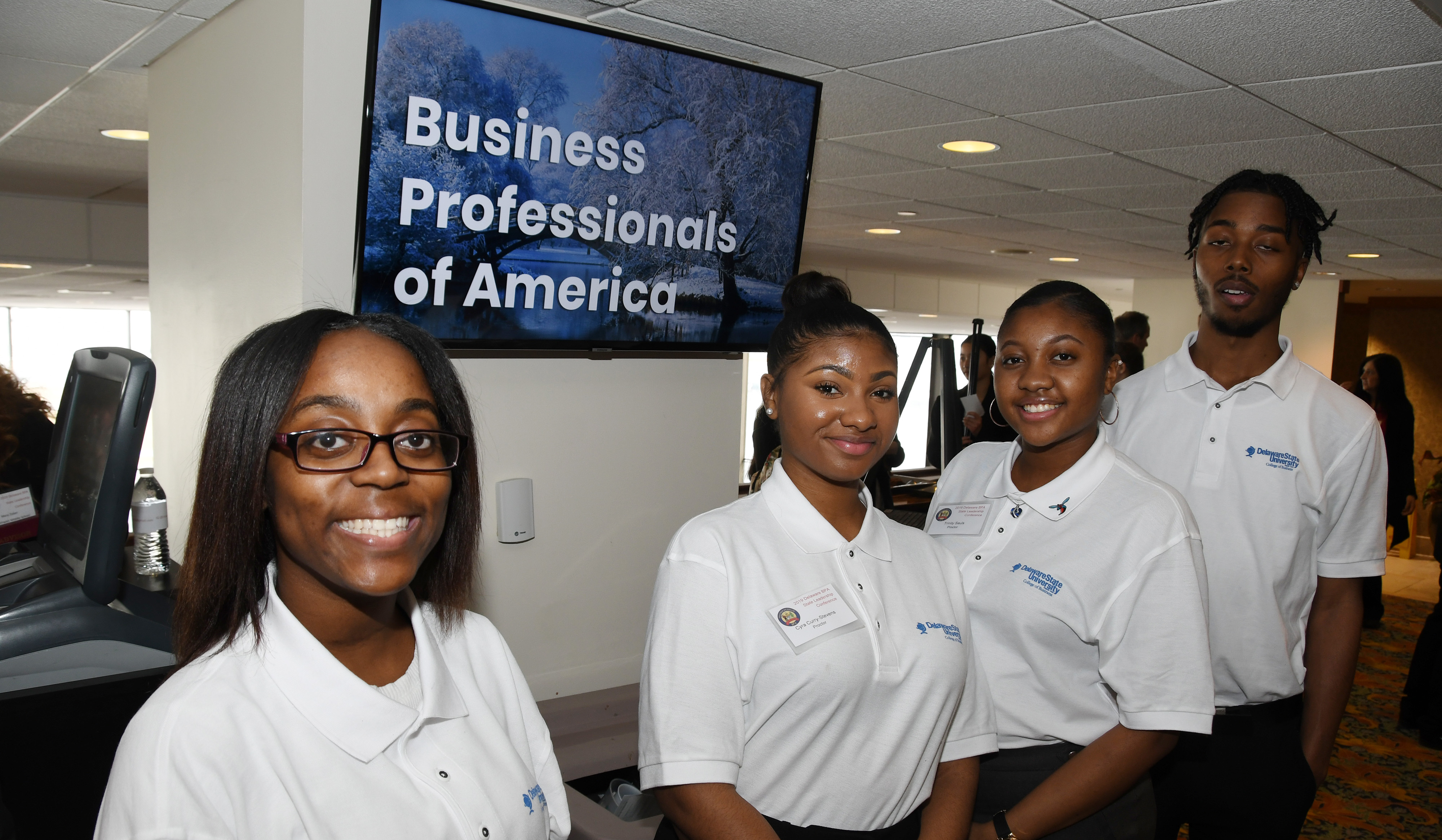 Business, On Campus
University students provide strong BPA support
Friday, March 1, 2019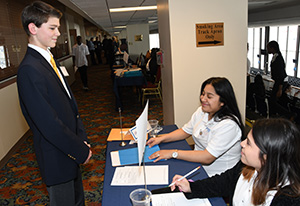 More than 90 Delaware State University students volunteered their time on Feb. 26-27 to support the 50th annual Business Professionals of America (BPA) Leadership Conference held for about 1,000 Delaware middle and high school students.
Held at Dover Down Hotel and Casino, Delaware State University supported the event by being a Gold Sponsor.
The University students served as proctors for the BPA competitions that were held during the conference. A number of faculty and staff members were also judges for the competitions in the categories of financial analyst, graphic design, digital media production, extemporaneous speech, advanced interview skills and others.
As proctors, the University's students helped register the competitors for the individual competitions, assisted the judges by tallying up the scores, and provided other support. The winning middle and high school students will go on to compete in the National Leadership Conference in Anaheim, California, in May.
"This was an excellent service-learning opportunity for our students," said Lillie Crawford, director of the University's Delaware Center for Enterprise Development.
Business Professionals of America (BPA) is the leading career and technical student organization for students who are pursuing careers in office administration, business management, information technology and other related career fields.  BPA has more than 43,000 members in over 2,300 chapters in 23 states.  Business Professionals of America is a co-curricular organization that supports business and information technology educators by offering co-curricular exercises based on national standards.