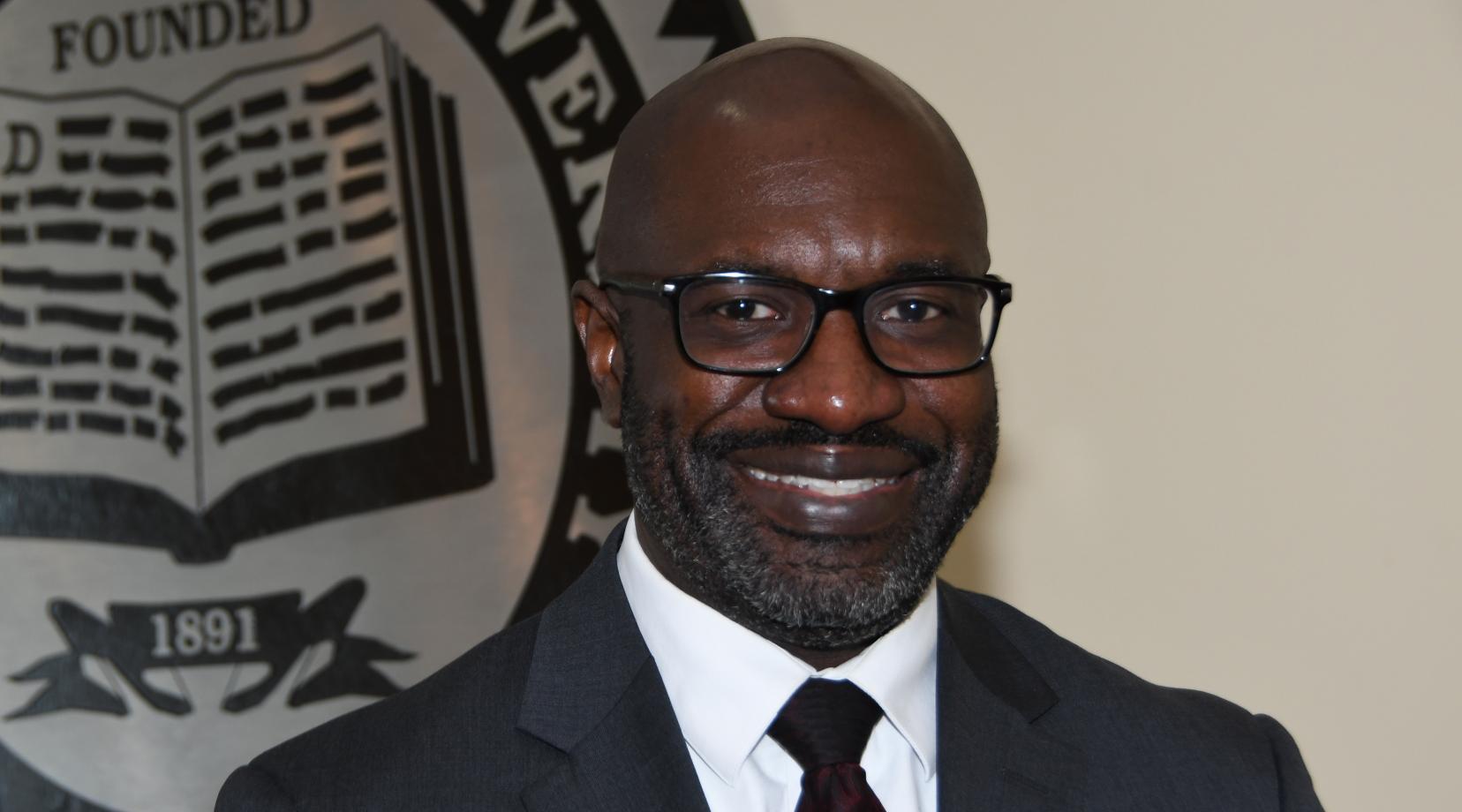 On Campus
DSU welcomes new administrators
Thursday, February 21, 2019
Delaware State University welcomes the following new top officials to the institution:
Cleon L. Cauley, Sr., Esq., has been appointed as the University's General Counsel. Prior to his arrival, Mr. Cauley founded and operated The Cauley Firm LLC since 2016, where he represented clients in criminal and civil matters.
Mr. Cauley also comes to the University with a wealth of governmental experience. He served as the Chief of Staff for the City of Wilmington from 2014-2016 and as Commissioner of Public Works from 2013-2014.  As a part of Morris James LLP, he worked as Counsel and Government Relations Chair from 2012-2014.
From 2010-2012, Mr. Cauley served in a number of posts, including the state Department of Transportation's Chief of Real Estate, Deputy Planning Director, as well as Deputy and Acting Secretary. He worked in the former Gov. Jack Markell Administration from 2009-2010 as a Deputy Legal Counsel and as an Economic Development Ombudsman. Between 2003-2009, he was an attorney for the firm of WolfBlock LLP, New Castle County Government; he began his career as a Deputy Attorney General in the state Department of Justice.
Mr. Cauley has Bachelor of Arts degrees (both 2000) in both Psychology and Business from Immaculata College of Pennsylvania and a Juris Doctor (2003) from the Howard University School of Law. He was admitted to the Bars of both Delaware and Pennsylvania in 2004.
LaKresha Roberts Moultrie has assumed the post of Assistant General Counsel and Chief Risk Officer. Previously she served as Deputy Attorney General in the Delaware Department of Justice from 2010-2015 working cases in the areas of Child Support Enforcement, Child Protection, Juvenile Delinquency and Domestic Violence. From 2015-2017, she was the director of the Family Division, in which she managed the functions and operations of all of the above units.

During 2017, she was the Chief Deputy Attorney General, serving as the senior advisor to the state Attorney General, overseeing the work of five divisions consisting of 200 attorneys statewide, helping develop and guide the Department's legislative and policy initiatives, as well as overseeing the prosecution of the Department's high-profile cases and multistate litigation.
In the year prior to her arrival at the University, Ms. Moultrie campaigned as a candidate for state Attorney General.
A 2000 graduate of William Penn High School in New Castle, Del., Ms. Moultrie has a Bachelor of Science Degree (2004) in Criminal Justice with a minor in Political Science from Pace University in Pleasantville, N.Y., and a Doctor of Jurisprudence (2008) from the Delaware Law School in Wilmington, Del. She was admitted to the New Jersey Bar in 2008 and the Delaware Bar in 2009.
The University also welcomes back Dr. Clytrice Watson to the University, where she will now serve as Interim Associate Provost. She returns to Delaware State University after a leave of absence for a year during which she served as the Program Director of HBCU-Up at the National Science Foundation.

A Biological Sciences faculty member at the University since 2006, over the years Dr. Watson has served as the Director of the Forensic Biology Program, Associate Dean for Student Success in the College of Mathematics, Natural Sciences and Technology, and Chairperson of the Department of Biological Sciences. In 2015-2017, she was elevated to Interim Dean of the College of Mathematics, Natural Sciences and Technology.
She has a Bachelor of Science Degree in Biology (1992) from Norfolk State University, a Master of Science Degree (1997) from Delaware State University, and a Ph.D. (2005) in Microbiology/Food Microbiology from the University of Maryland Eastern Shore.
The University has also announced the elevation to Tamara Stoner to Chief of Staff in the Office of the President.

She first arrived at the University in January 2018 as a Paralegal and Board of Trustees Secretary. Previously she worked from 1996-2017 as a Bankruptcy and Litigation Paralegal for several Wilmington and Philadelphia area law firms.
Ms. Stoner has a Bachelor of Arts Degree in Political Science (1997) from West Virginia State University in Morgantown, W.Va., and a Master of Business Administration and Executive Leadership (2008) from Wesley College in Dover.