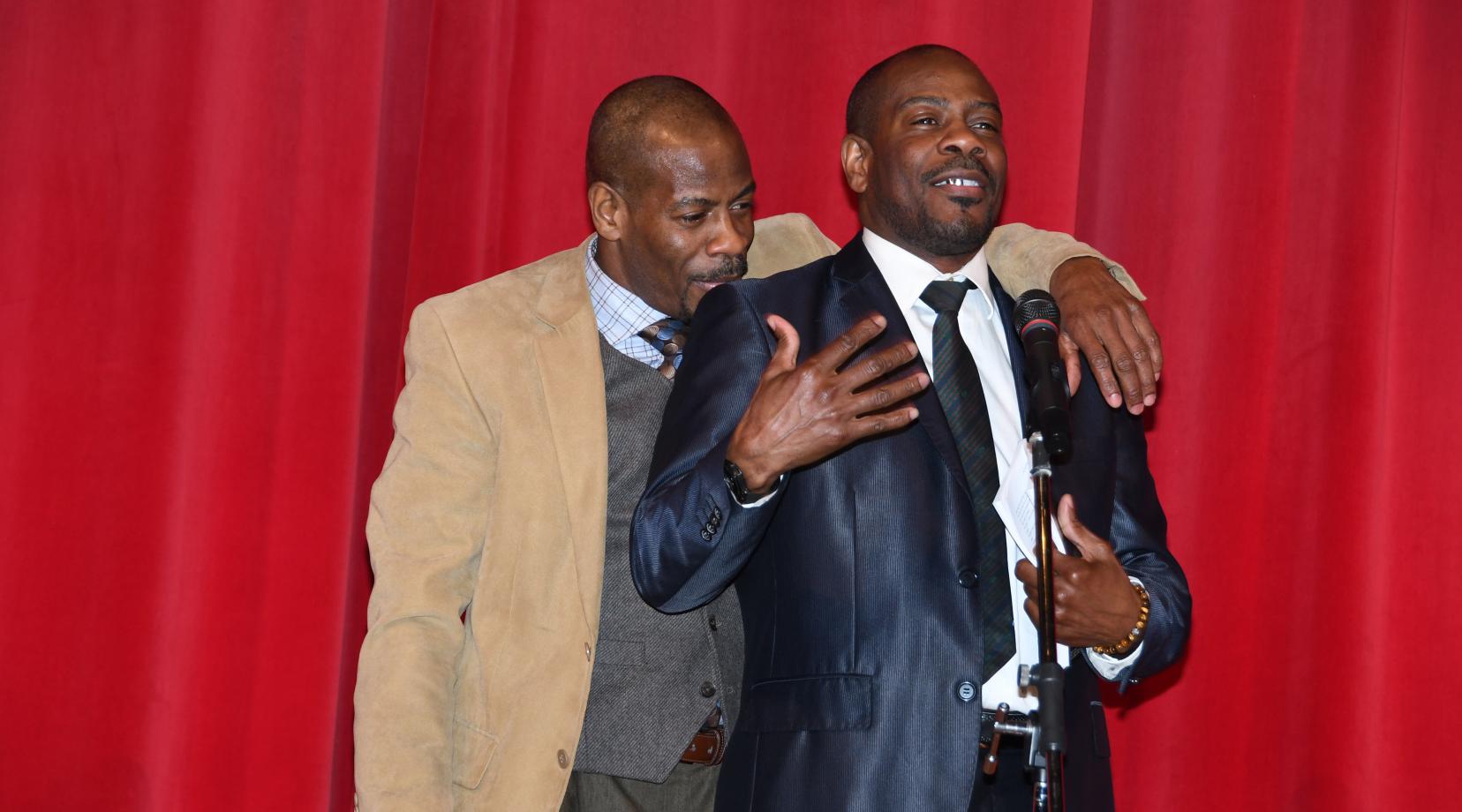 On Campus
Citywide Black History Mo. Program Held at DSU
Tuesday, February 5, 2019
Delaware State University was once again the site of the Citywide Black History Month Kickoff Program, featuring Wilmington's The Twin Poets as well as other performance by other spoken word artists, singers and musicians.
For images of the Jan. 31 program held in the DSU Education & Humanities Theatre, click on the below photo slideshow link:
https://www.flickr.com/photos/48216028@N03/sets/72157703121616802/show
In addition to The Twin Poets, there were performances by the University's Gospel Choir, DSU Spoke Word Artist United members Karen Ikechi, Eugene Black, Kendrick Hicks, Dover spoken work poet John Waters, as well as soloist Amani Watkins and Elias Johnson.
Rev. John Moore served as the program emcee. Musical accompaniment throughout the program was provided by Vinny Adkins on bass and his son Jaden Adkins on drums, Josh Reserve on viola, and Carlos Holmes on piano.
The Black History Month Kickoff Program is sponsored by a local citywide committee comprised of the Delaware State News, Inner City Cultural League, Del-Don Productions, Wesley College, the Biggs Museum and Delaware State University.