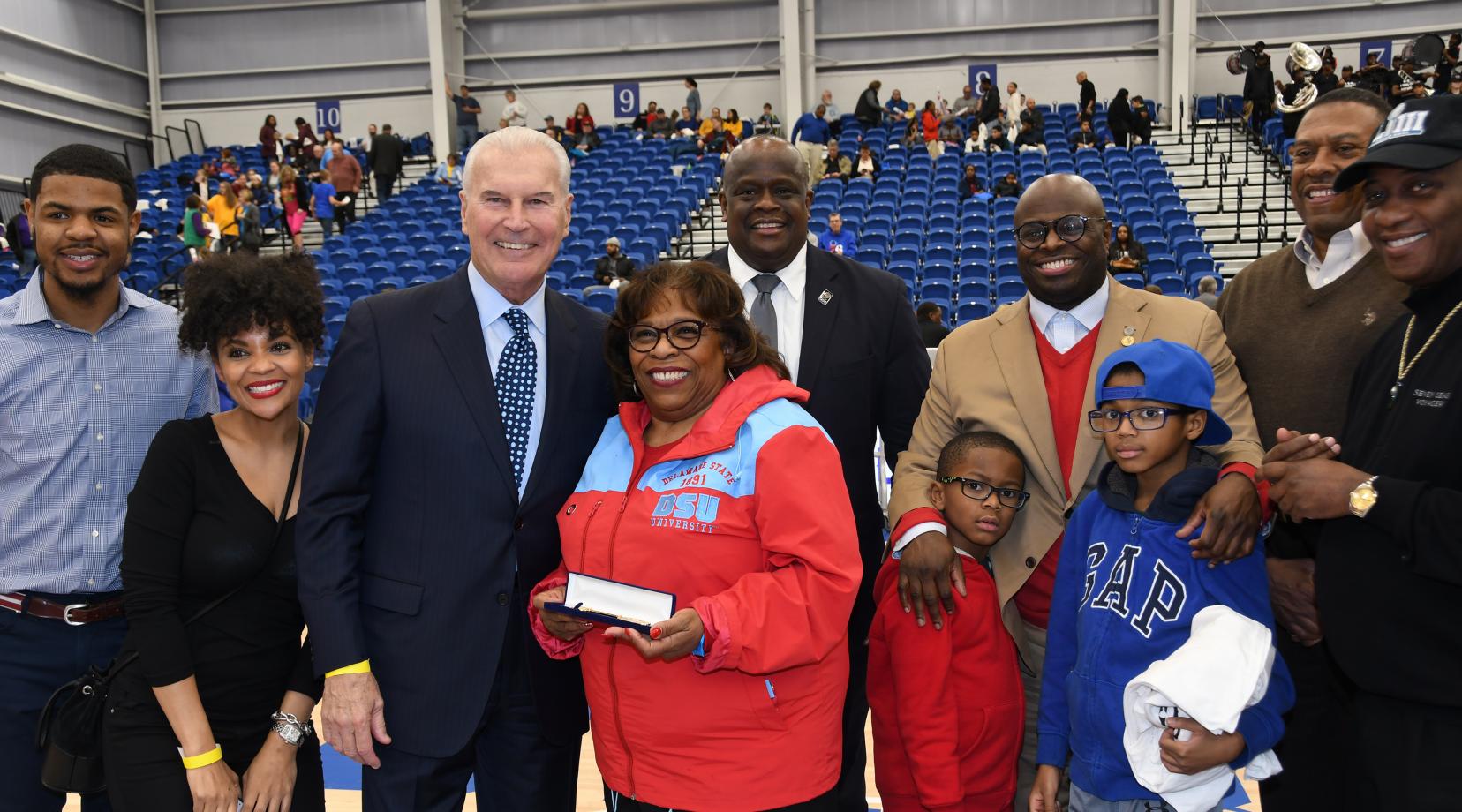 On Campus
City of Wilmington Honors Dr. Mishoe at Blue Coats Game
Friday, February 8, 2019
The City of Wilmington celebrated Delaware State University President Wilma Mishoe during their annual Black History Month Basketball Game at the 76ers Fieldhouse in Wilmington.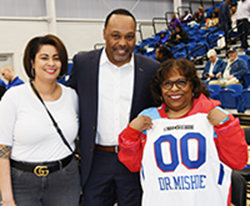 On behalf of Delaware's largest city, Mayor Michael Purzycki honored Dr. Mishoe for being the current and first female president in the history of the University.
The recognition of Dr. Mishoe took place just before the start of the Long Island Nets vs. the Delaware Blue Coats game. The Blue Coats – formerly the Delaware 87ers – play in the NBA G League as an affiliate of the Philadelphia 76ers.