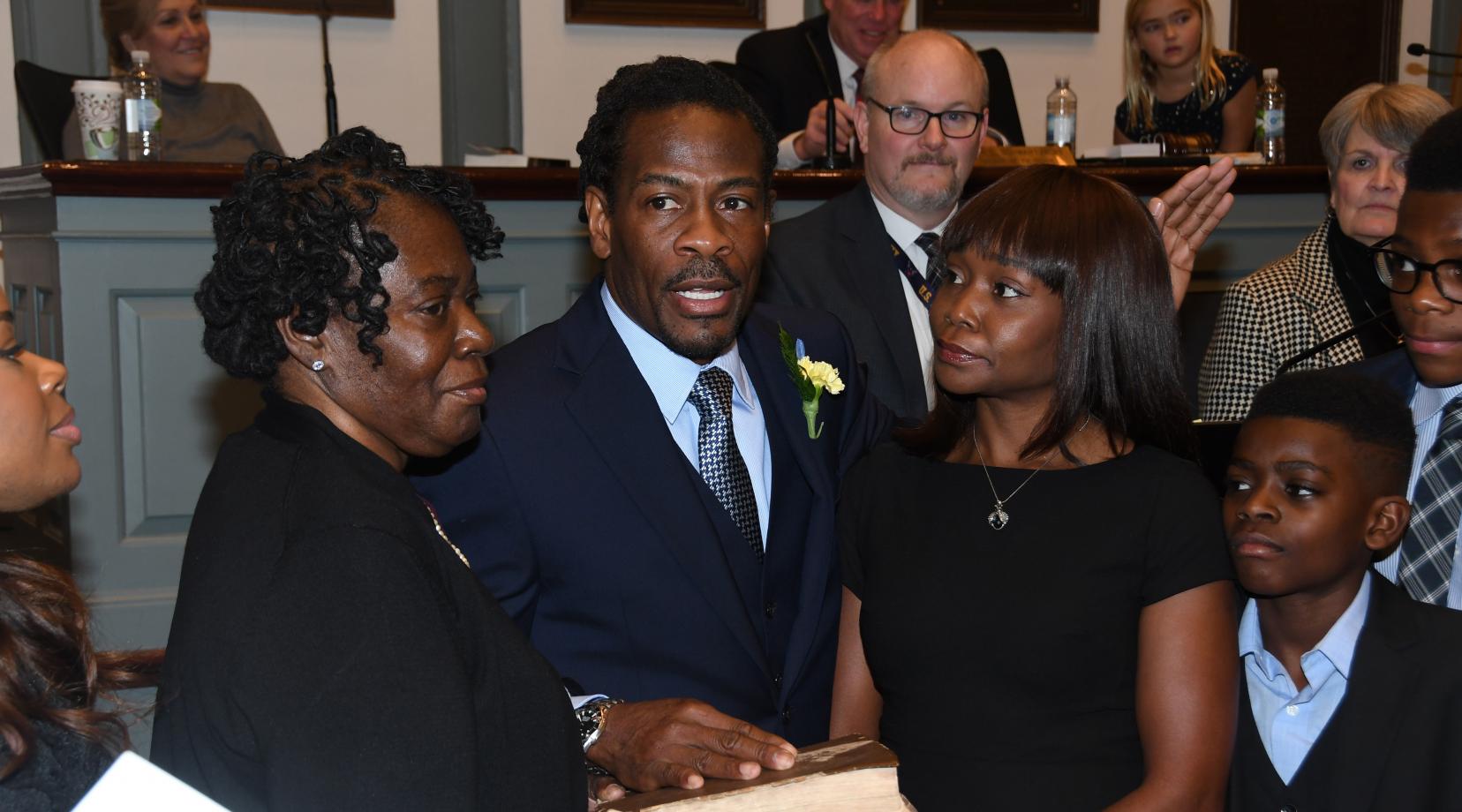 On Campus
Newly elected alumnus sworn in as state legislator
Tuesday, January 8, 2019
A new alumnus of Delaware State University has joined the ranks of the legislators in the Delaware House of Representatives.
Newly elected Rep. Nnamdi Chukwuocha, Class of 1996, was officially sworn in Jan. 8 as a freshman member of the State House. He joins Rep. Stephanie Bolden, Class of 1991, as the University alumni members in that branch of the state legislature.
Rep. Chukwuocha was unopposed in the November general election after he defeated incumbent Rep. Charles Potter in the Democratic primary in September. He represents House District 1 (Wilmington North).
Formerly a Wilmington City Councilman, Rep. Chukwuocha and his brother Al Mills are renowned in Delaware as the Twin Poets, spoken word artists who were named in 2015 as State Poet Laureate by then-Gov. Jack Markell.
Rep. Bolden was re-elected for her fifth consecutive term after she won the Democratic primary in September, defeating Ugundi Jacobs Sr. She was unopposed in the November general election.
In addition, newly elected Sen. Darius Brown – a former Delaware State University student – was also sworn in to fill the 2nd Senatorial District (Wilmington East).
Sen. Brown came out on top in a four-candidate Democratic primary in September, earning 33 percent of the vote to outdistance a field that included former Wilmington Police Bobby Cummings, Wilmington City Councilman Sam Guy, and former state Rep. Herman Holloway Jr.  Sen. Brown also ran unopposed in the November general election.
The 2nd Senatorial District seat was previously held by former state Sen. Margaret Rose Henry, who served for 20 years until her retirement in 2017.
DSU President Wilma Mishoe, Provost Tony Allen and other University official were in attendance to witness the swearing in of the DSU alumnus as legislators. Dr. Mishoe also took along two Student Government Association officers – Tarik O. Jackson, vice president, and Nikela Roderique, recording secretary – to give them the opportunity to experience a General Assembly session.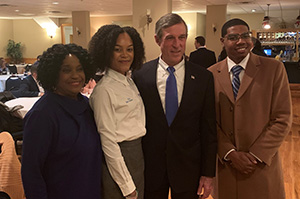 After the first session of the 2019 legislative year concluded, the DSU delegation attended a reception hosted by the Delaware Black Caucus, held a Frazier's Restaurant near downtown Dover.
In addition to fellowshiping with Delaware's African American legislators, Dr. Mishoe and the University delegation members were able to chat with Delaware Gov. John Carney, who also attended the event.