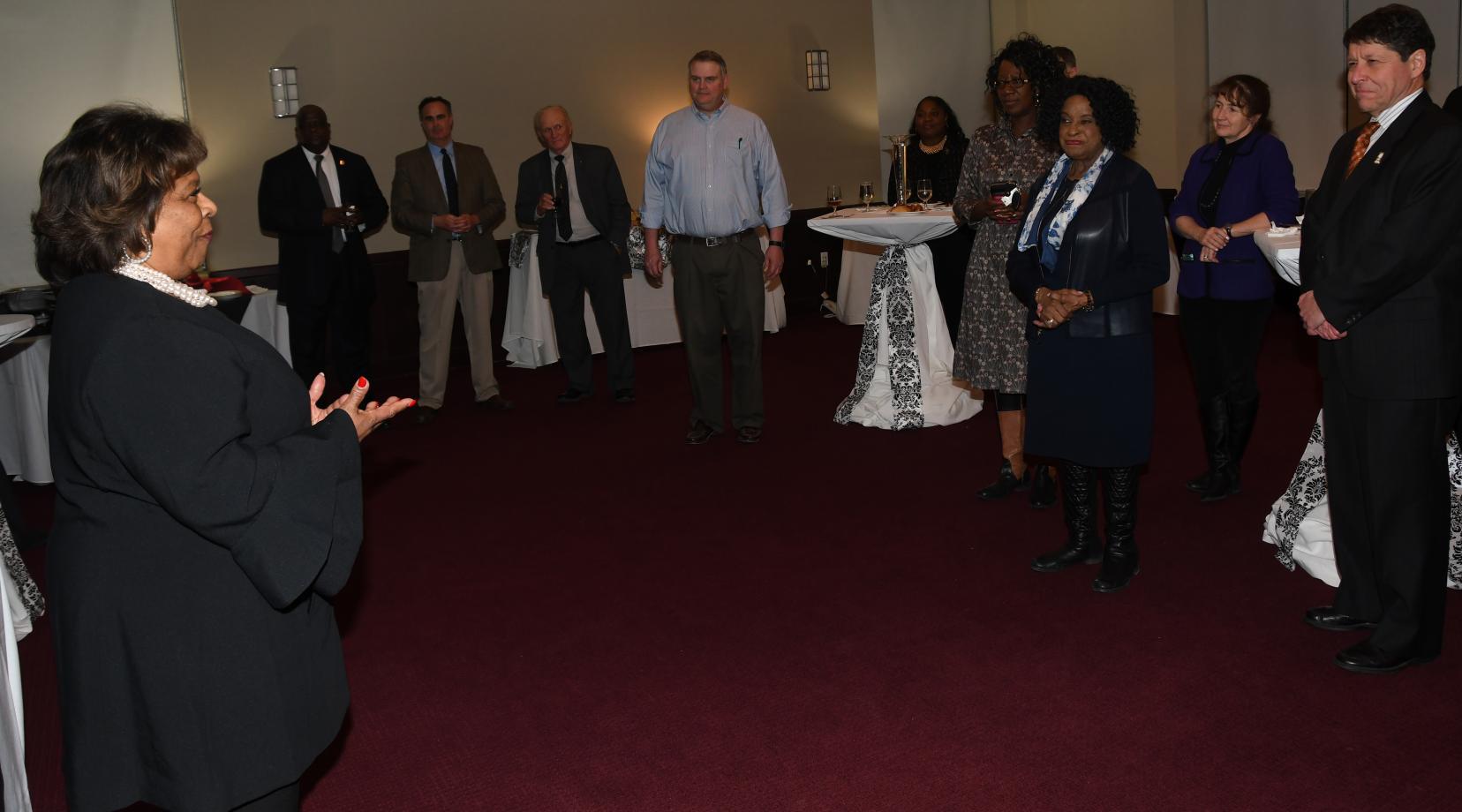 On Campus
Legislators Reception at DSU
Wednesday, January 23, 2019
Delaware State University President Wilma Mishoe hosted an intimate Jan. 22 reception for Delaware General Assembly legislators in the Administration Building's Barros Conference Room.
For images from the reception, click on the below link:
https://www.flickr.com/photos/48216028@N03/sets/72157689042723923/show
About 26 legislators attended and chatted with Dr. Mishoe, as well as with other administrators, deans and faculty members. The legislators also got to know five University students who were invited by Dr. Mishoe – Kashif Williams, Muhammed Bah, Emily Campanelli, Elizabeth Lynch and Tyanna Handy.