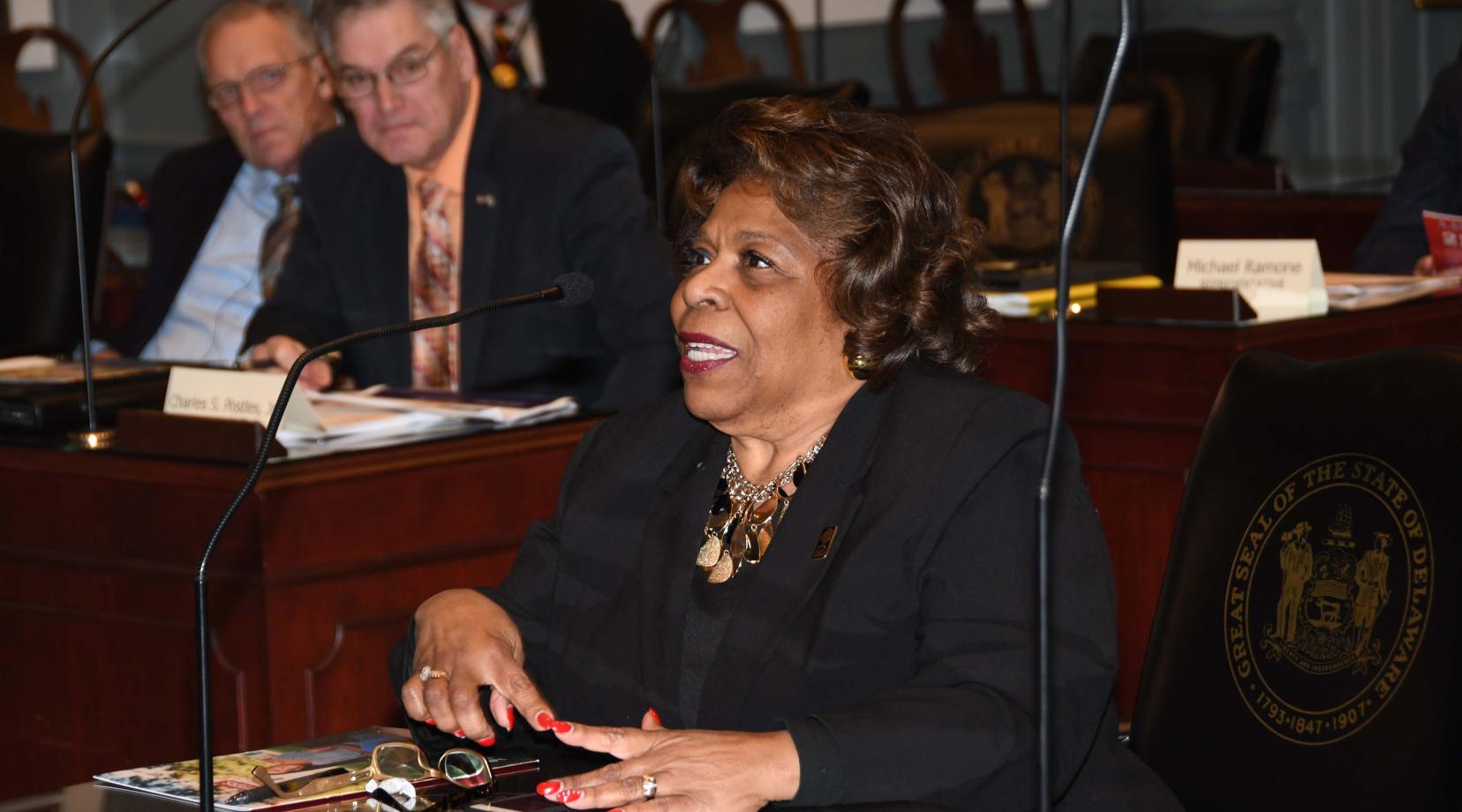 On Campus
Dr. Mishoe meets with House Ed and Sen. Carper
Wednesday, January 16, 2019
Delaware State University President Wilma Mishoe recently spoke before the Education Committee of the state's House of Representatives and also met with Delaware Senior U.S. Sen. Tom Carper to give them an update on the current state of affairs at the institution.
Dr. Mishoe met with the Education Committee on Jan. 16 in the House Chamber at Legislative Hall, and with Sen. Carper on Jan 18 at the University.
At both meetings, Dr. Mishoe shared the University's goal of increasing the enrollment to 5,000 and shared some of the strategies it is implementing to achieve that number.
The University president also talked about the plans to expand the airplane fleet of the institution's Aviation Program, the recent successes of its Nursing and Social Work programs, as well as its research programs and the federal funding that is supporting the work of Delaware State University faculty and student researchers.