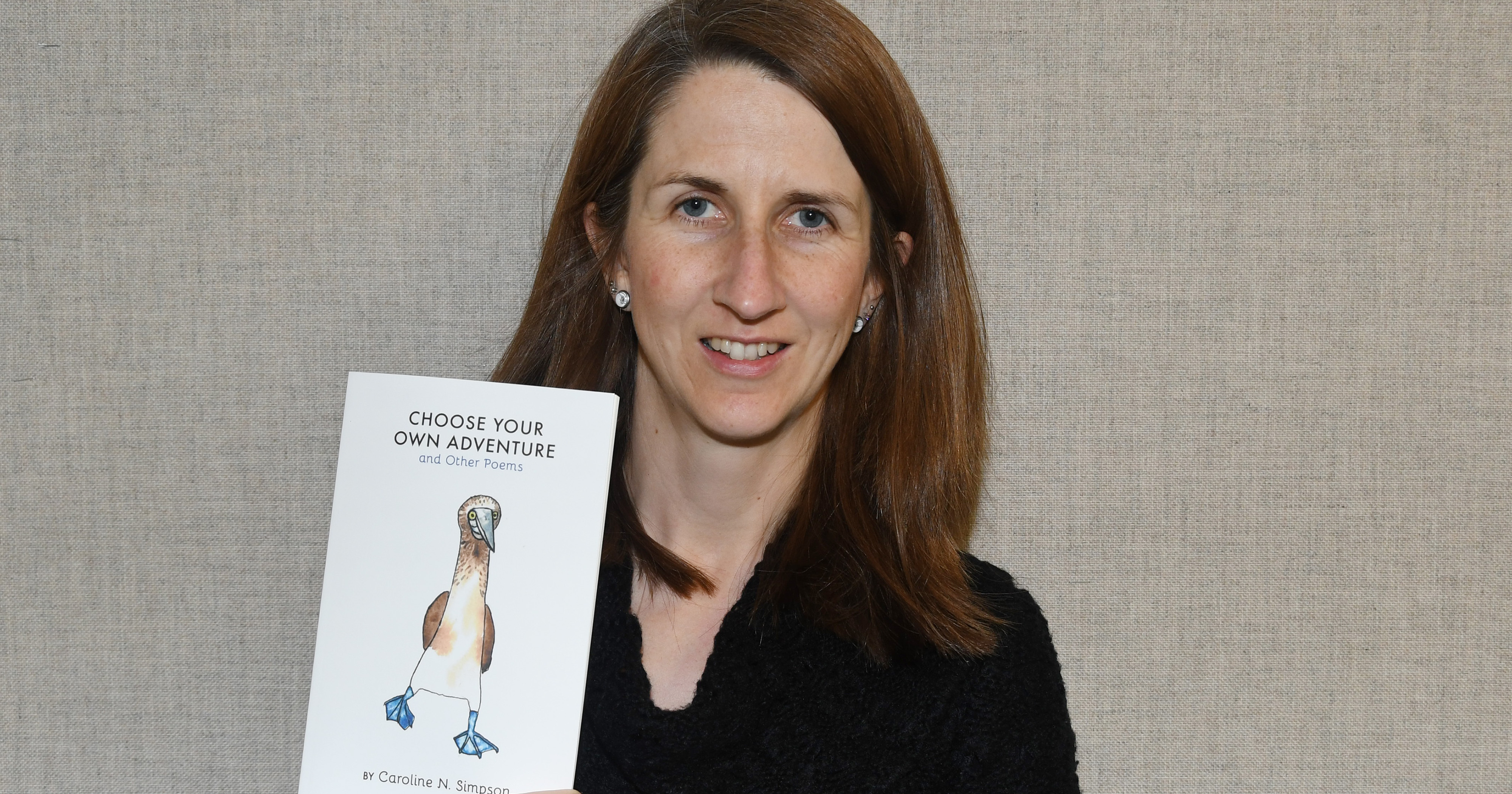 On Campus, Humanities, Education, and Social Sciences
University adjunct publishes book of poetry
Thursday, December 13, 2018
Caroline Simpson, an adjunct assistant professor in the University's Department of English and Foreign Languages, has authored a book of poetry that relates the mating habits of exotic animals with that of humans.
Ms. Simpson, who arrived at the University for the fall semester 2018 to teach African American Literature and English as a Second Language, says her book Choose Your Own Adventure and Other Poems was inspired by a trip she took to the Galapagos Islands, which is part of and off the coast of Ecuador in South America.
"(The Galapagos Islands) is known for animals that evolve into unique breeds of species," Ms. Simpson said. "The poems are about the mating rituals of animals there and likening them to the mating patterns of humans."
She said the poems contain a lot of tongue-in-cheek humor. "But the poems have a lot to say about how humans partner up," the author said.
A native of Rochester, N.Y. and raised in New Jersey, Ms. Simpson lived and taught at Edmonds Community College in Seattle, Wash., for five years before moving to Delaware last summer. She currently resides with her daughter in Middletown, Del.
Choose Your Own Adventure and Other Poems can be purchased on Amazon.com at the full retail price or for a discounted price from the author at csimpson [at] desu.edu.