On Campus
Office of Student Success Adopts Two Families
Monday, December 17, 2018
With the end of the fall semester and the departure of the student population to begin their Christmas break, the University's Office of Student Success is turning its attention toward helping two needy families to have a joyful and meaningful Christmas.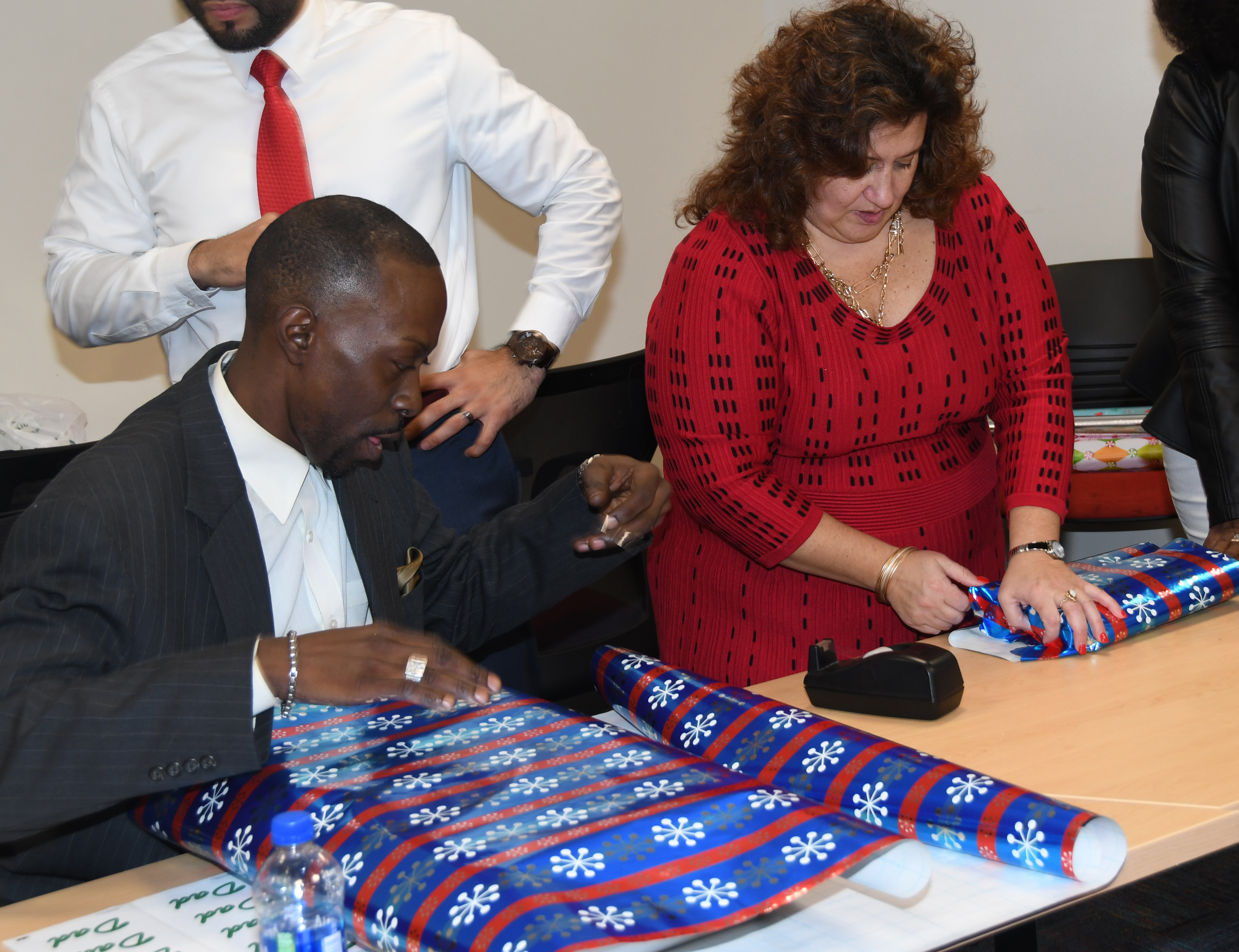 The collection of gifts over the last few weeks culminated Dec. 17 with the wrapping of Christmas presents for two local families that have been adopted by the Office of Student Success.  
After the office's Christmas luncheon in the William C. Jason Library, the staff worked off the food they ate by wrapping the presents destined for a family of four, as well as for a single mother and her son.
Dr. Lisa Dunning, Associate Vice President of the Office of Student Success, said the Adopt-a-Family Initiative reflects the daily work of her staff.
"The team understands the importance of creating a sense of community – this is a part of what we do each day by engaging and serving students at DSU," Dr. Dunning said. "Moreover, our team welcomes every opportunity to make an impact and contribute to the local community."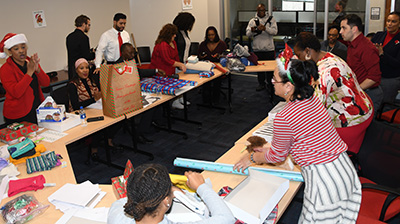 Dr. Dunning credits Dianne Bogle, academic advisor/retention specialist, with spearheading the initiative. For the second year in a row, Ms. Bogle worked with the Capital School District's Office of Student Services to identify families that could benefit from some assistance during the holiday season.  
The entire Student Success team (Academic Advisors, Office of Student Accessibility Services, Academic Services for Student-Athletes, Academic Support Services, the Library staff), and students from the University's Social Work Club pitched in to collect and donate gifts and then wrap them for delivery to the families this week.