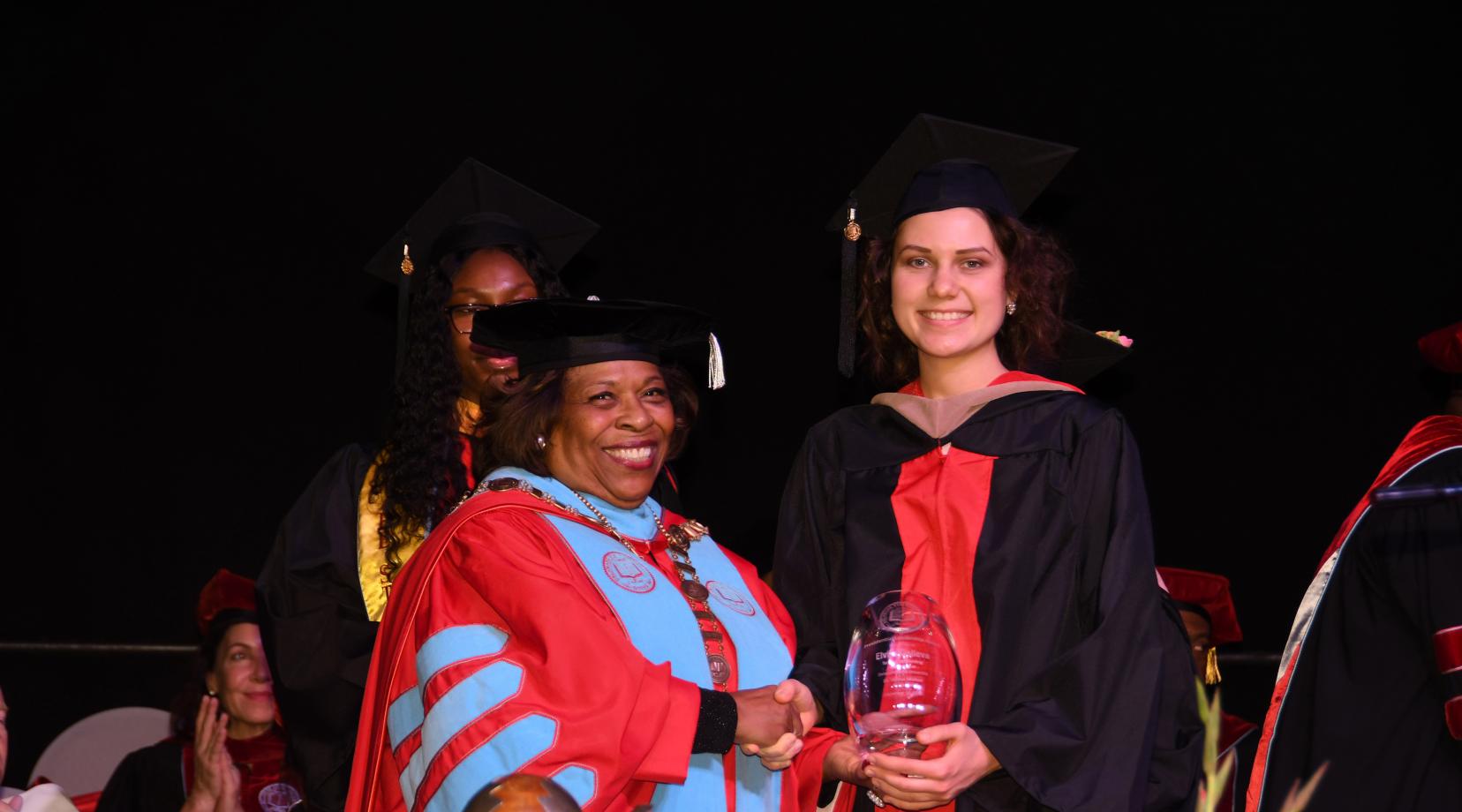 On Campus
2018 December Commencement – Photo Slideshow
Saturday, December 15, 2018
Delaware State University celebrated its latest graduating class and also honored U.S. Sen. Chris Coons during its December 2018 Commencement Ceremony.
For images of the ceremony, click on the below photo slideshow link:
https://www.flickr.com/photos/48216028@N03/sets/72157698772895480/show
Held in the Memorial Hall Gymnasium on campus, the University presented degrees to 198 graduates – 173 bachelor's degrees, 20 master's degrees and five doctorates.
Fifty of the 173 undergraduates were honor students – 15 Summa Cum Laude (3.75 GPA or above), 13 Magna Cum Laude (3.50 to 3.74), 17 Cum Laude (3.25 to 3.49) and six Honorable Mentions (transfer students with more than 60 credit hours and a GPA of 3.5 or above).
U.S. Sen. Coons was the keynote speaker, who told the graduates that they are no longer students. "From this day forward your title is… citizens, and citizen is not just a noun, it's also a verb," he said.
Sen. Coons noted that the rule of law, the respect for free speech, and being an open and inclusive country are under attack.
"Our democracy is at greater risk today than any time in my life," Sen. Coons said. "We need you in this work and in this fight."
After his address, University President Wilma Mishoe presented Sen. Coons with an Honorary Doctorate of Humane Letters.
Dr. Mishoe also presented three undergraduate students with the Presidential Academic Excellence Award. They each completed their academic journey with a 4.0-grade point average: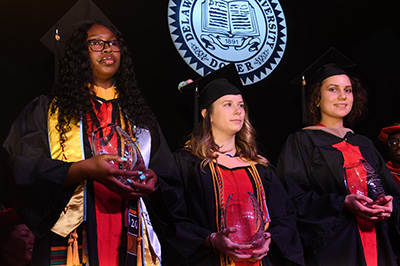 Kristen Rios, a Public Health major from Felton, Del.
Danielle Sherise Epting, a Psychology major from Wilmington, Del.
Elvira Galieva, an Accounting and Economics double major from Russia.
Ms. Galieva also received the Presidential Leadership Award. She was the captain of the University tennis team and was twice named Most Outstanding Player of the team.
Dr. Mishoe also presented a Certificate of Attendance to the mother of Justin T. Hackley, who during his junior year was tragically murdered in the summer of 2017.