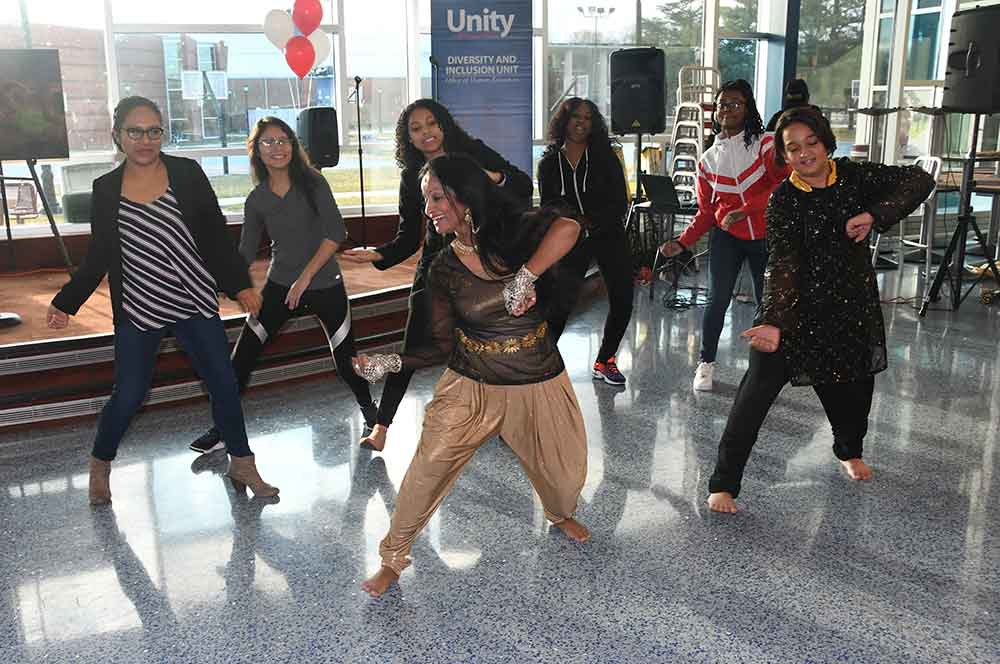 On Campus, Diversity, Equity and Inclusion
Unity in Diversity event
Wednesday, November 28, 2018
Delaware State University highlighted one of its core values by holding its first-ever Unity in Diversity Day event on Nov. 28 in the Martin Luther King Jr. Student Center.
To see images from the event, click on the below slideshow link:
https://www.flickr.com/photos/48216028@N03/sets/72157700859764272/show
The afternoon event featured spoken word presentations, dance and fraternity step performances, as well as ethnic food and music during the afternoon event.
The well-attended event was sponsored by the Diversity & Inclusion Unit within the University's Office of Human Resources.