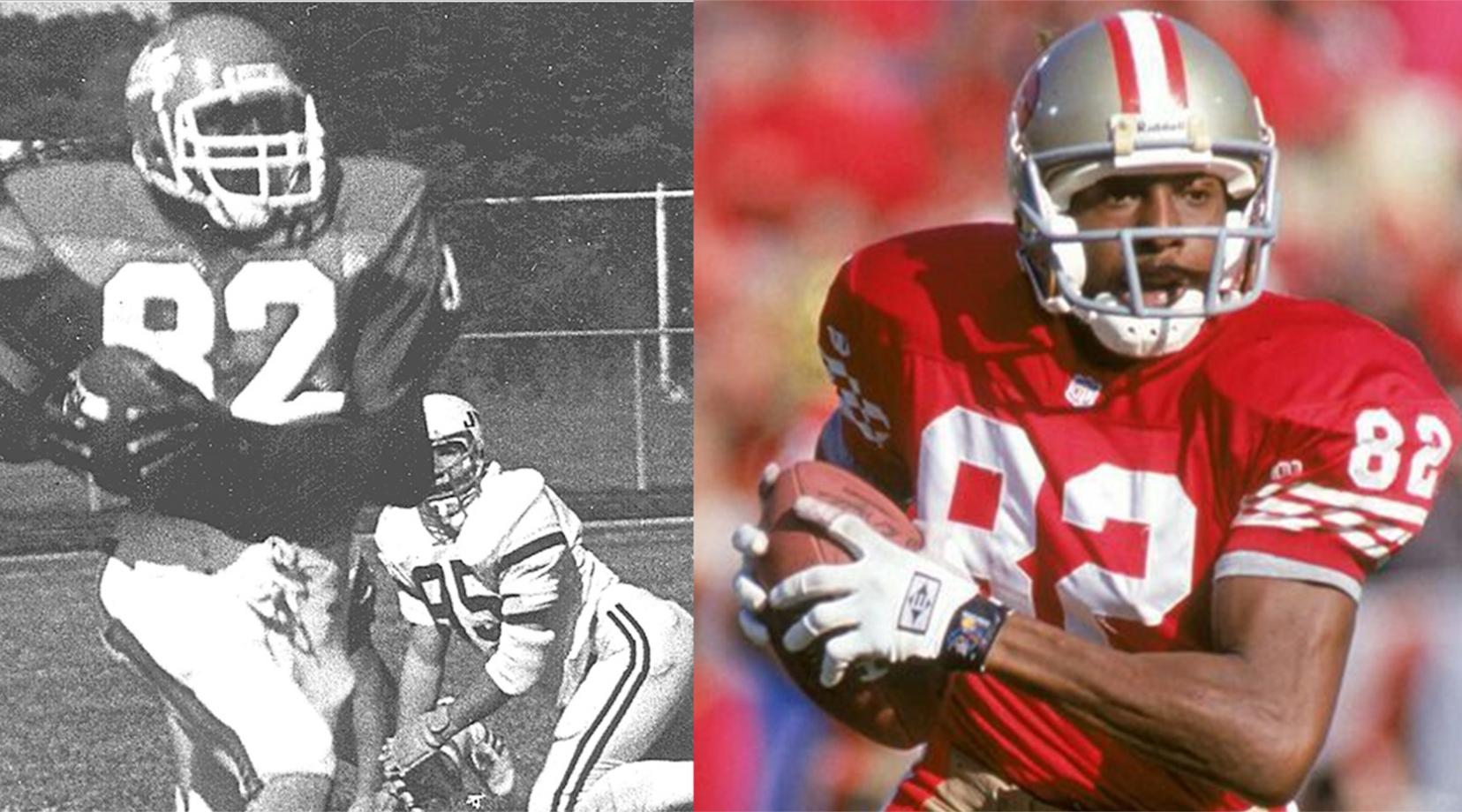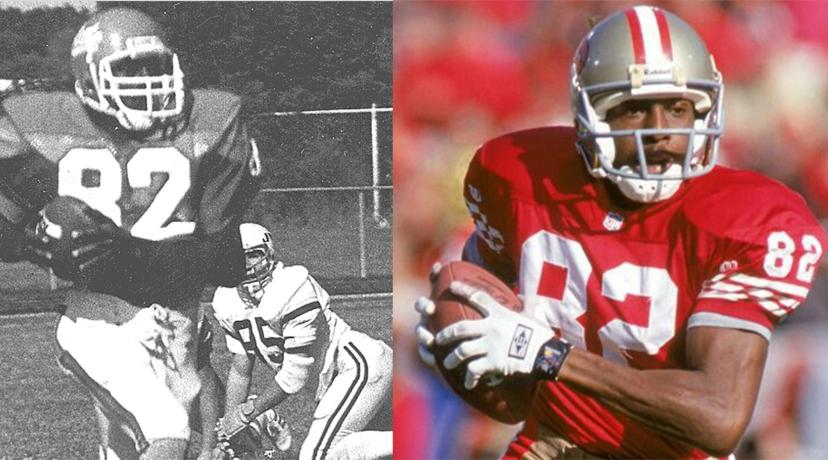 On Campus
John Taylor picked for Black College HOF
Thursday, November 15, 2018
John Taylor, whose record-setting years at Delaware State led to National Football League stardom and Super Bowl championships, has been selected for induction into the Black College Football Hall of Fame.
Taylor is among seven inductees selected from a list of 25 finalists determined by the Hall of Fame's selection committee. He is joined in the 10th hall of fame class by players Emerson Boozer (Maryland-Eastern Shore), Hugh Douglas (Central State), Rich "Tombstone" Jackson (Southern), Frank Lewis (Grambling State), Timmy Newsome (Winston-Salem State), and coach Arnett "Ace" Mumford (Southern, Texas College, Bishop College, Jarvis Christian College).
The Class of 2019 will be honored at the Annual Black College Football Hall of Fame and Induction Ceremony, presented by the Atlanta Falcons on Feb. 16, 2019 in Atlanta. The inductees will also be recognized at the 2018 Celebration Bowl in Atlanta on Dec. 15.
Taylor, a standout wide receiver and punt returner, capped off his Delaware State University career (1982-1985) as the Mid-Eastern Athletic Conference Offensive Player- of-the-Year in 1985. That season, he earned Black College and Division I-AA All-America honors after topping the MEAC with 15 touchdowns to lead the Hornets to their first conference championship in team history.
Taylor completed his college career as the MEAC's all-time leader with 42 touchdowns and 254 points.
He is tied for the Hornets' career record with 33 touchdown catches and is third all-time with 2,426 receiving yards. In addition, Taylor still holds the Delaware State record for receiving yards in a game (223) and the top two longest receptions (97, 93). He previously held the NCAA record for career yards per catch at 24.3.   
Taylor ranks fifth in Delaware State University history with 3,593 all-purpose yards, is fourth in career punt return yards (576) and second in punt return touchdowns (4).
Taylor was selected by the San Francisco 49ers in the third round of the 1986 NFL Draft. During his nine seasons with San Francisco, he was a member of three Super Bowl Championship teams. He caught the game-winning touchdown pass from Joe Montana in the final seconds of the 49ers' Super Bowl XXIII win over the Cincinnati Bengals in 1989.
A two-time Pro Bowl selection, Taylor was selected to the NFL's 1980s All-Decade Team as a punt returner.
His NFL career statistics include 347 catches, 5,598 receiving yards and 43 touchdown grabs. He was also the first player in NFL history with two touchdown receptions of 90-or-more yards in a game.
Taylor is the first Delaware State University athlete selected for induction into the Black College Football Hall of Fame, which includes such legends as Walter Payton (Jackson State), Buck Buchanon (Grambling State), Willie Lanier (Morgan State), Jerry Rice (Mississippi Valley State), Deacon Jones (South Carolina State) and coach Eddie Robinson (Grambling State). 
Taylor is also a Delaware State University Athletics Hall-of-Fame, Delaware Sports Hall-of-Fame, and Mid-Eastern Athletic Conference inductee.  
About the Black College Football Hall of Fame
The Black College Football Hall of Fame was established in October 2009 to honor the greatest football players and coaches from Historically Black Colleges and Universities (HBCUs). Its trustees are football legends Mel Blount, James Harris, Willie Lanier, Art Shell and Doug Williams. The Black College Football Hall of Fame is sponsored by the Shack Harris & Doug Williams Foundation, a 501(c)(3) non-profit, tax-exempt organization.