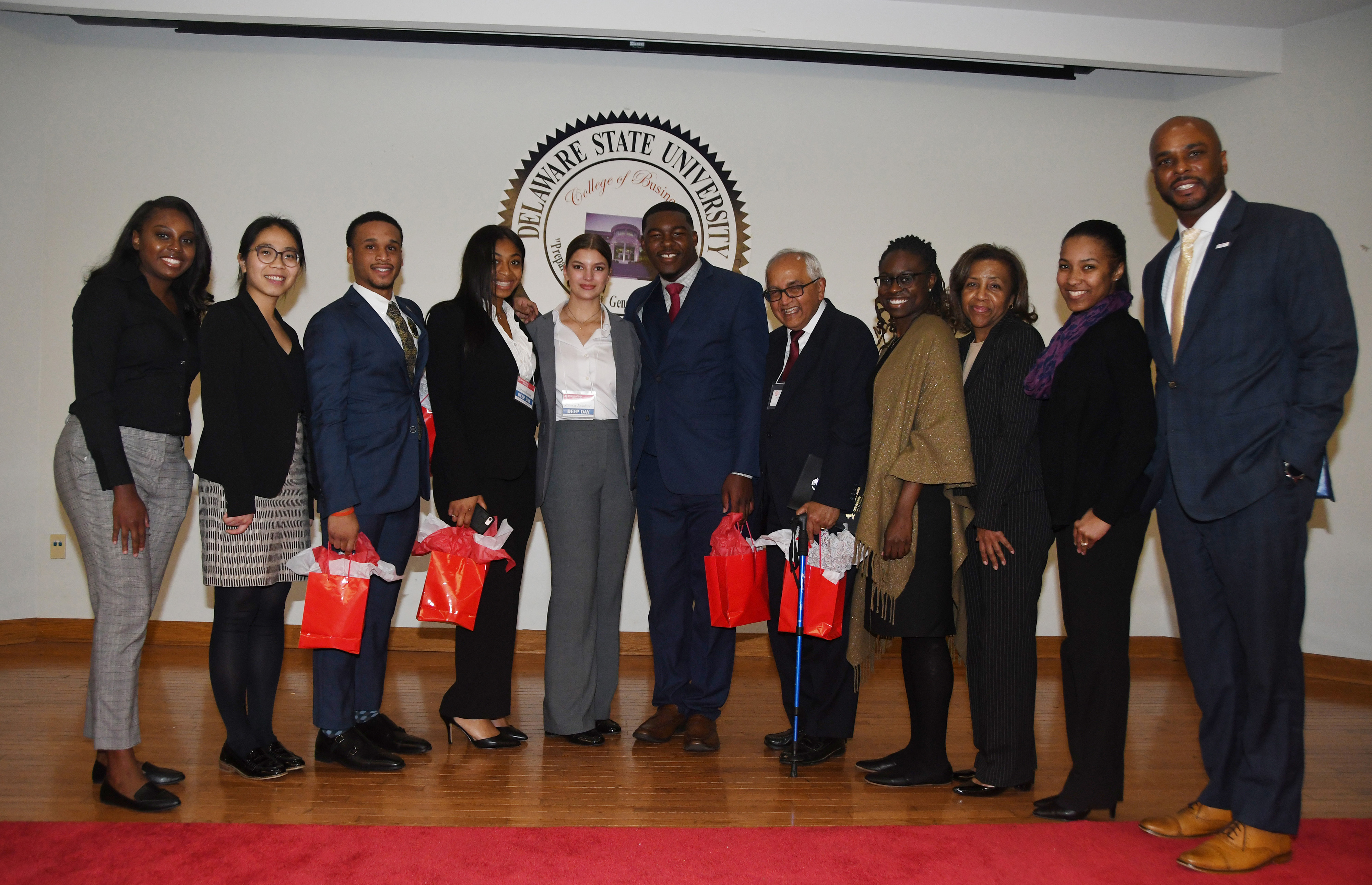 Business, On Campus
Gates Foundation Team Meets with University Officials
Thursday, November 8, 2018
Delaware State University recently hosted another visit by the Bill and Melinda Gates Foundation intermediary team, which evaluated the progress that has been made by Delaware's only Historically Black University in its implementation of student success initiatives.
The Oct. 30-31 visit was the third year site evaluation of the University's work as a partner of the Gates Foundation to develop innovative ways to increase retention and graduation rates of low-income and first-generation college students. Since 2015, the Gates Foundation has assisted the University by providing a $1.2 million grant to support the requisite data collection and analysis that has been critical in assessing the effectiveness of the initiatives.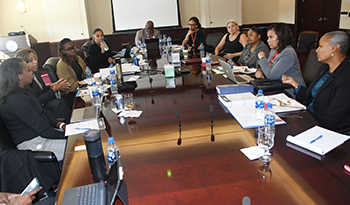 During this latest visit, the Gates Foundation team – which also included three members of the American Institute for Research (AIR) – met with more than 70 administrators, faculty members and academic advisors.
Specifically, the HBCU intermediary, Dr. Kathy Thompson, from the Gates Foundation discussed with a host of University officials the inroads that have been made in achieving solutions in the focus areas of developmental education, digital learning and redesigned advising/student services. During the two-day evaluation, sessions were held to explore the University's work in Integrated Planning and Advising Services, the recently launched Digital Learning Initiative, Developmental Education Reform and Supports for Learning, Information Technology, Institutional Research data and findings, and other areas.
Dr. Montrisha Williams, a researcher from AIR, facilitated the site evaluation for DSU.  Members of the Gates Core Workgroup – Provost Tony Allen, Associate Provost Saundra DeLauder, along with Dr. Lisa Dunning, Associate Vice President of Student Success, and Dr. Kimberley Sudler, Associate Vice President for Performance Management – actively participated and led many of the discussions throughout the site evaluation.
Dr. Dunning said the meetings with the Gates Foundation team were productive.
 "This year's site evaluation provided us with an opportunity to validate how, as an institution, we continue to align key performance indicators (KPIs) to support student success initiatives and review bold decisions we have made to further transformation efforts," Dr. Dunning said. "Through a series of focus groups, we were able to demonstrate our progress on capacities that support transformation."  
She added that the Gates Foundation site evaluation was comprehensive; faculty, advisors and staff from throughout the campus were engaged to discuss their respective roles and impact on student success initiatives.
Delaware State University is one of 29 Frontier Set Institutions (and one of six Historically Black Colleges and Universities) that have been selected by the Gates Foundation to develop initiatives that, once determined to be successful, can be shared with other institutions of higher education.