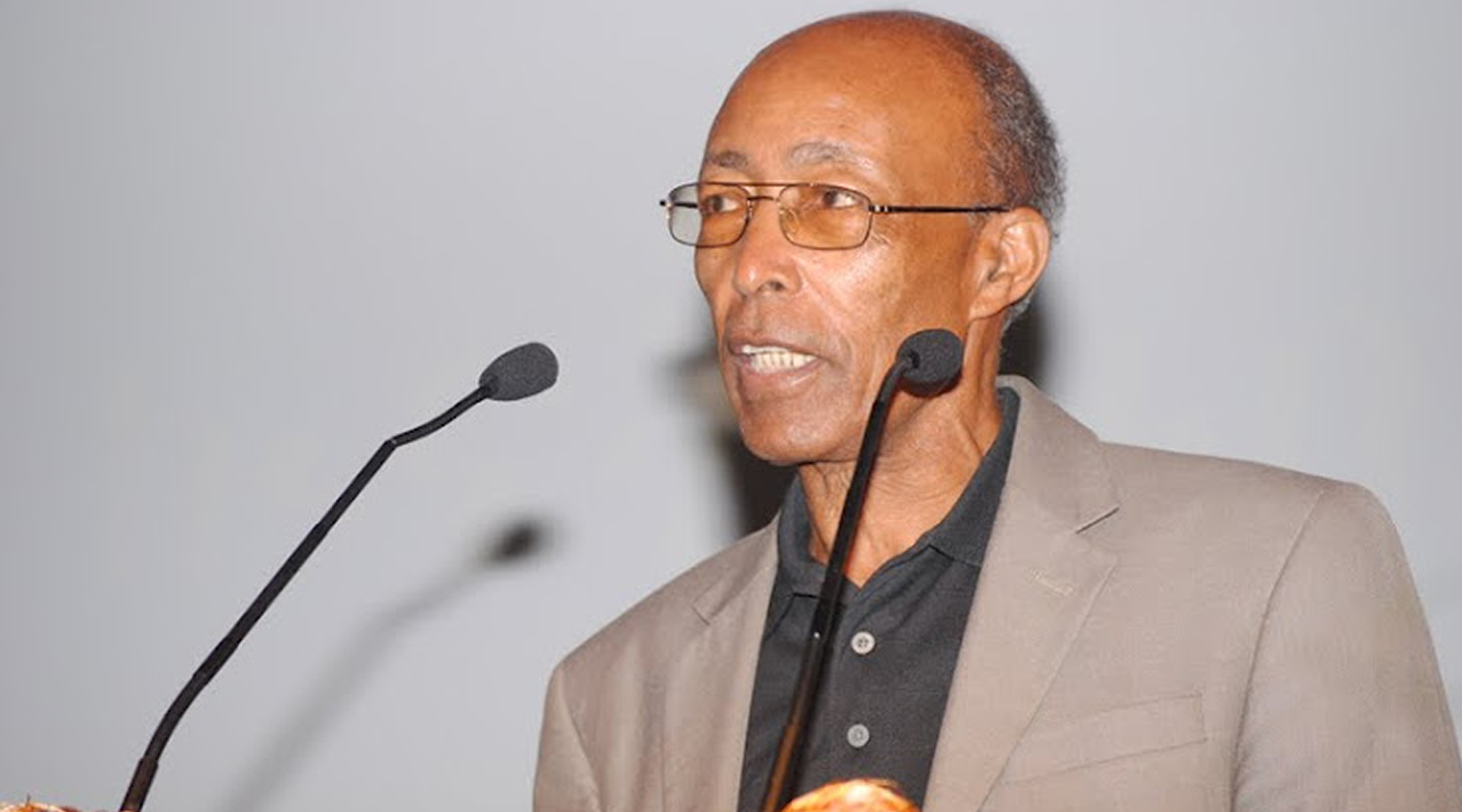 On Campus, Faculty & Staff, Humanities, Education, and Social Sciences
Dr. Hagos studies China's engagement with Africa
Tuesday, November 27, 2018
Dr. Asgede Hagos, Professor of Mass Communication, is currently traveling through Uganda and Burundi, examining the impact of China's economic development strategy in Africa. His research is supported by a sabbatical leave from Delaware State University while completing the manuscript for In Africa's Hands: Engagement with China, a Chance for Self-Determination.
Last week, Dr. Hagos published a research update in the form of a commentary for the Delaware State News in Dover, entitled, "Truths and falsities about China in Africa." This article summarizes the state of current news coverage about what is increasingly being referred to as "China's debt-trap diplomacy."
China's investments in Africa are driven, Hagos explains, by that nation's "insatiable appetite for Africa's minerals," and Africa's own "huge demand for infrastructure financing." Over the past 20 years, China has advanced hundreds of billions of dollars in loans, grants, aid, and direct investment to nearly all 54 nations on the continent.
Western sources attribute China's investment as "Beijing … luring these poor nations into 'debt traps' it intends to leverage in its quest for global domination." Hagos notes that Djibouti, Angola, Ethiopia, Kenya, and the Republic of the Congo have already taken on such heavy loans as to create serious "debt distress."
What Hagos' research leads him to reject, however, is the tendency of Western narratives to characterize African leaders and their governments as China's victims. He points out that "the leaders who negotiated these loans on behalf of their respective peoples are no victims here," but are fully empowered to direct their own development agendas, and should be held equally responsible with China for the debt structure they accept. He notes that several African nations have begun to draw back from automatic acceptance of China's money, citing the case of Sierra Leone, which has just canceled a large infrastructure project that was to be funded by loans from Bejing.
Exploring and then publicizing the inherent power relationships between China and Africa is an example of serious scholarship with a strong potential to impact economic policy on a global level.
"Delaware State University is committed to supporting our faculty in conducting such research," said Dr. Tony Allen, Provost and Executive Vice President. "As we move forward in our partnership with the African Peer Review Mechanism of the African Union, work like that being done by Dr. Hagos establishes the intellectual capital that the University brings to the table."