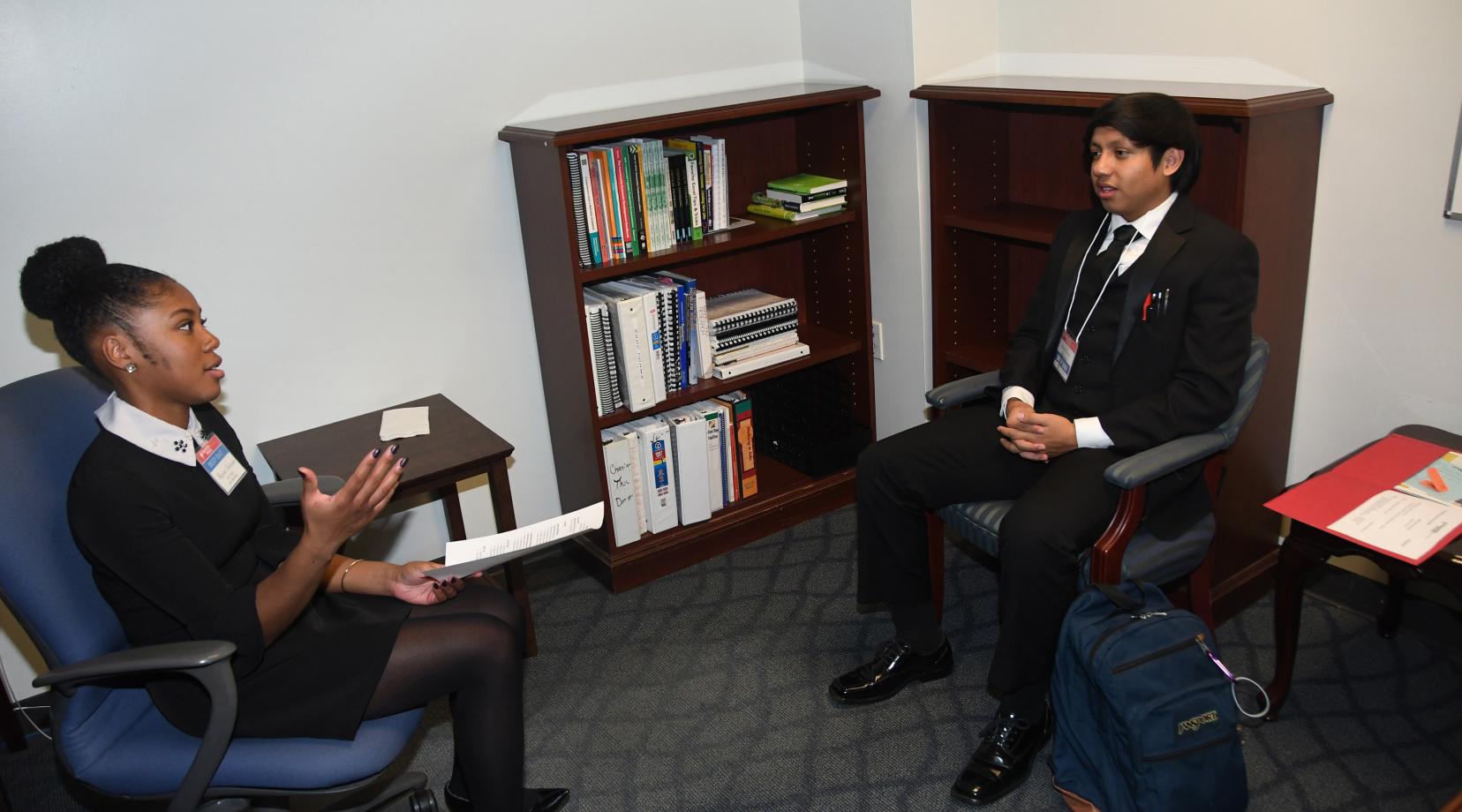 Business, On Campus
Deep Day photo slide show.
Monday, November 5, 2018
The College of Business held its annual Deep Day in which corporate partners, business professionals and alumni engaged with students to share their professional insights, experience and expertise.
For images from Deep Day, click on the below photo slideshow link:
https://www.flickr.com/photos/48216028@N03/sets/72157701587299611/show
The annual Deep Day Business Case Competition was won by Project LEAD (Leadership, Education, Accessibility and Diversity); the winning team members were: Coreia Benson, Bianca Jacobson, Tysun Hicks and Chris Whitney-Smith. Each team member won a Samsung Smart Watch.
Four teams were challenged to develop a plan for TEKsystems that would enable increase its disability hiring for its internal sales positions. TEKsystems sponsored the Business Case Competition and supplied the judges for the contest.
The Deep Day keynote speaker was Detra M. Miller, administrative vice president of M&T Bank who spoke on the importance of networking and the importance of their student success in curricular and co-curricular activities.
There were 19 visiting panelists from a diverse array of corporate, communication, government and finance entities who led panel discussions on a wide variety of topics. There were also 16 visitors from corporate America who conducted mock interviews with students.
In addition, there were a group of College of Business graduates who returned to share their experiences in preparing for their careers, negotiating salaries and adjusting life after Delaware State University. The alumni were Ruth Kotter, '18; Justice Pendleton. '18; Jamal Phillips, '17; John A. Robinson, '18; and Xavier Wilcher, '18.
The faculty co-chairs were Andrea Watkins-Cropper and Lt. Col. (ret.) Michael Hales. The acting dean of the College of Business is Dr. Michael H. Casson Jr.