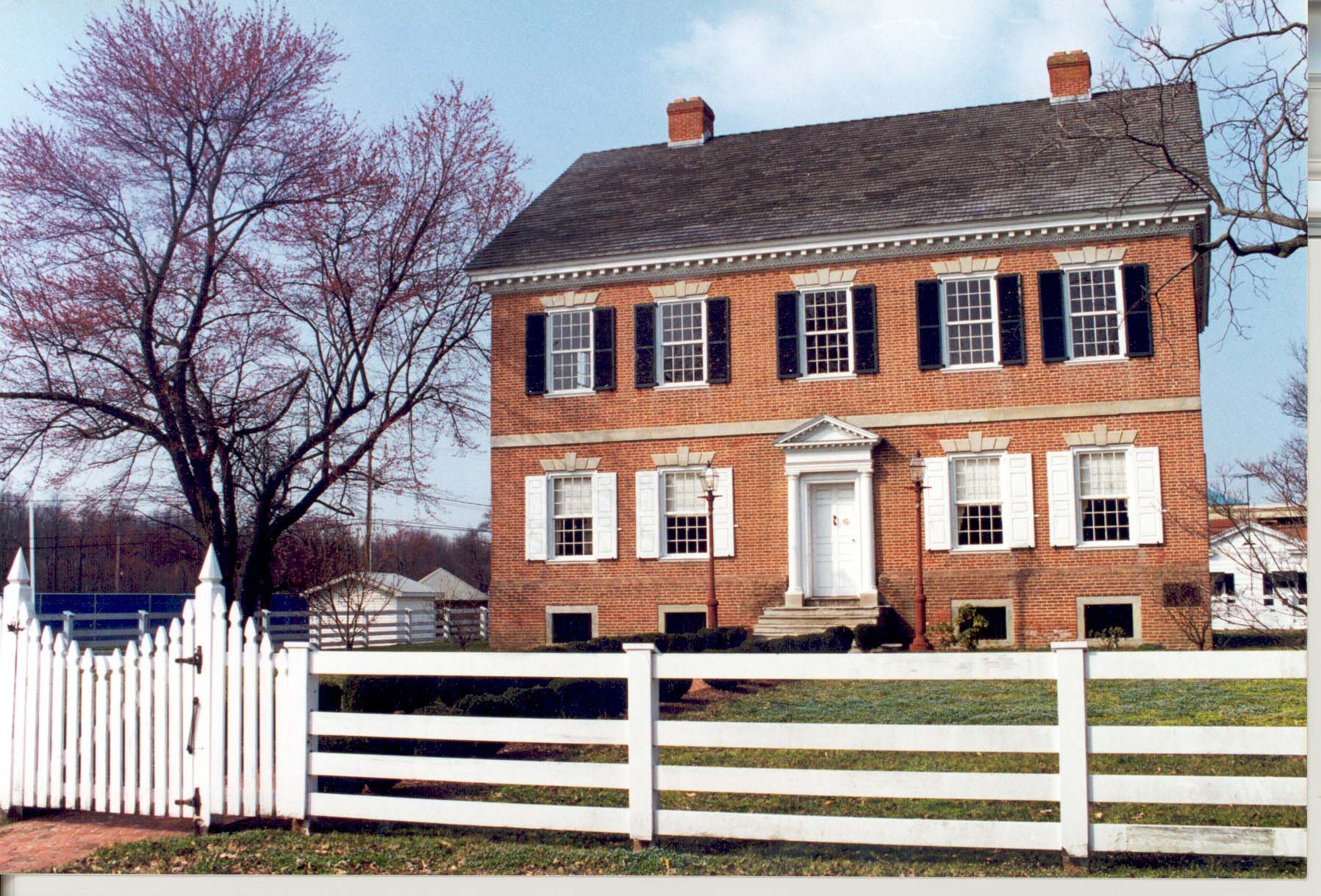 On Campus
Loockerman Hall Receives Repair Grant
Thursday, September 13, 2018
Loockerman Hall, Delaware State University's oldest structure, has received some federal funding that will help preserve it.
DSU has been awarded a three-year, $500,000 grant from the National Park Service that will go toward repairs to Loockerman Hall – a more than 240-year-old Georgian-style structure that is listed on the National Register of Historic Places.
The successful grant proposal was written by J.D. Bartlett, DSU assistant vice president for capital planning and environmental sustainability. He said that the repair work will be done over the next three years.
"The grant funding will enable us to address issues on the Loockerman exterior that will protect the integrity of the building's interior," Mr. Bartlett said. "That will include the replacement of existing windows as well as repairs to the roof and the damaged masonry."
He added the building will also be upgraded with internet service and wi-fi capability.
DSU is matching the grant funding, making it a $1 million investment in the historic building.
Mr. Bartlett credited Dr. Melissa Harrington, assistant vice president for research, with being a driving force in getting the University to apply for the grant.
"She raised a lot of awareness about the building's repair needs and was instrumental in moving this forward," he said.
Mr. Bartlett said the University previously applied unsuccessfully several times for preservation funding for Loockerman Hall. He added that Dr. Vita Pickrum, vice president of Institutional Advancement, provided him with previous grant proposal submissions that helped him fine tune his proposal.
DSU's grant application was aided by a joint letter of support from Delaware's Congressional Delegation of U.S. Sens. Tom Carper and Chris Coons and U.S. Rep. Lisa Blunt Rochester, First State Gov. John Carney, as well as a letter of support from Timothy A. Slavin, state Historic Preservation Officer and director of the Delaware Division of Historic and Cultural Affairs.
Loockerman Hall was originally built as a mansion in the 1700s for the Loockerman family, who were slave owners and a major land owner in Kent County. The property was in the Loockerman name until the early 1800s. That land then changed ownership eight times before 1891.
Upon the purchase of the property in 1891 by the Board of Trustees of the then-Delaware College for Colored Students, the fledging school converted the former mansion into the Main College Building. In active use until about 1960, the building was used over the years for classes, food preparation and dining, as well as a residential facility.
After a period of in activity, restoration work was done on Loockerman Hall in the mid-1980s and in 1993. The historic building is now used for special events.
The National Park Service notes the following disclaimer that the grant is "…. partially funded by the Historically Black Colleges and Universities program of the Historic Preservation Fund, National Park Service, Department of the Interior. Any opinions, findings, and conclusions or recommendations expressed in this material do not constitute endorsement or necessarily reflect the views of the Department of the Interior or U.S. Government."