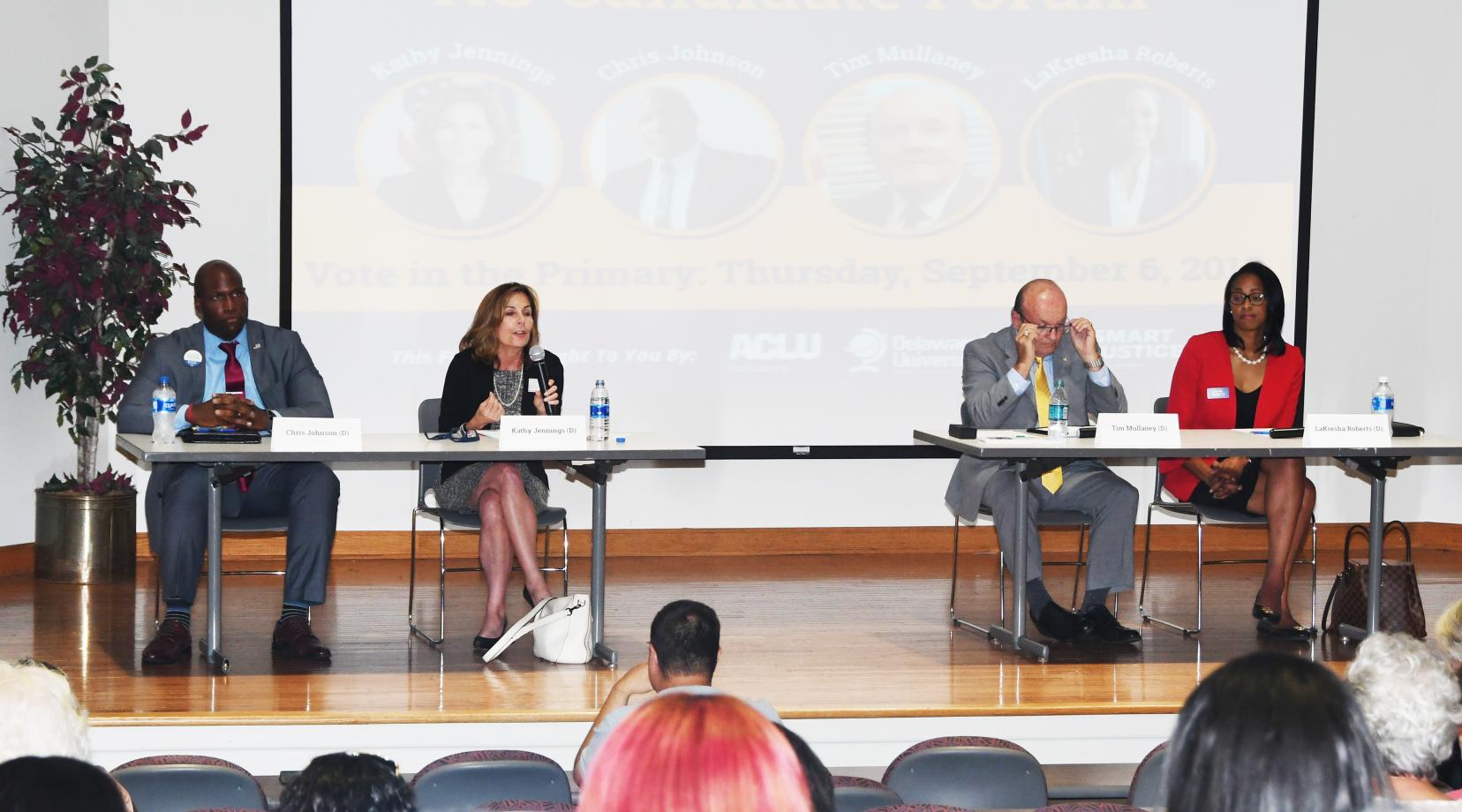 On Campus
ACLU Attorney General Forum held at DSU
Friday, August 31, 2018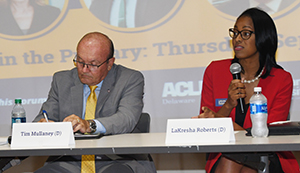 The Longwood Auditorium in DSU's Bank of America Building was the site of the Aug. 29 ACLU Attorney General Candidate Forum.
Held one week before the Democratic AG Primary Election (Sept. 6), it was the Democratic candidates – Kathy Jennings, Chris Johnson, Tim Mullaney and LaKresha Roberts – who participated in the Q&A forum.
The Democratic AG candidates fielded questions relating the issue of mass incarceration as well as other criminal justice system issues.
The winner of the Sept. 6 primary will fun against Republican AG candidate Bernard Pepukayi in the general election Nov. 6.
To view the entire video of the ACLU AG Forum, click on the below link:
https://www.facebook.com/ACLUDelaware/videos/277789349717306/