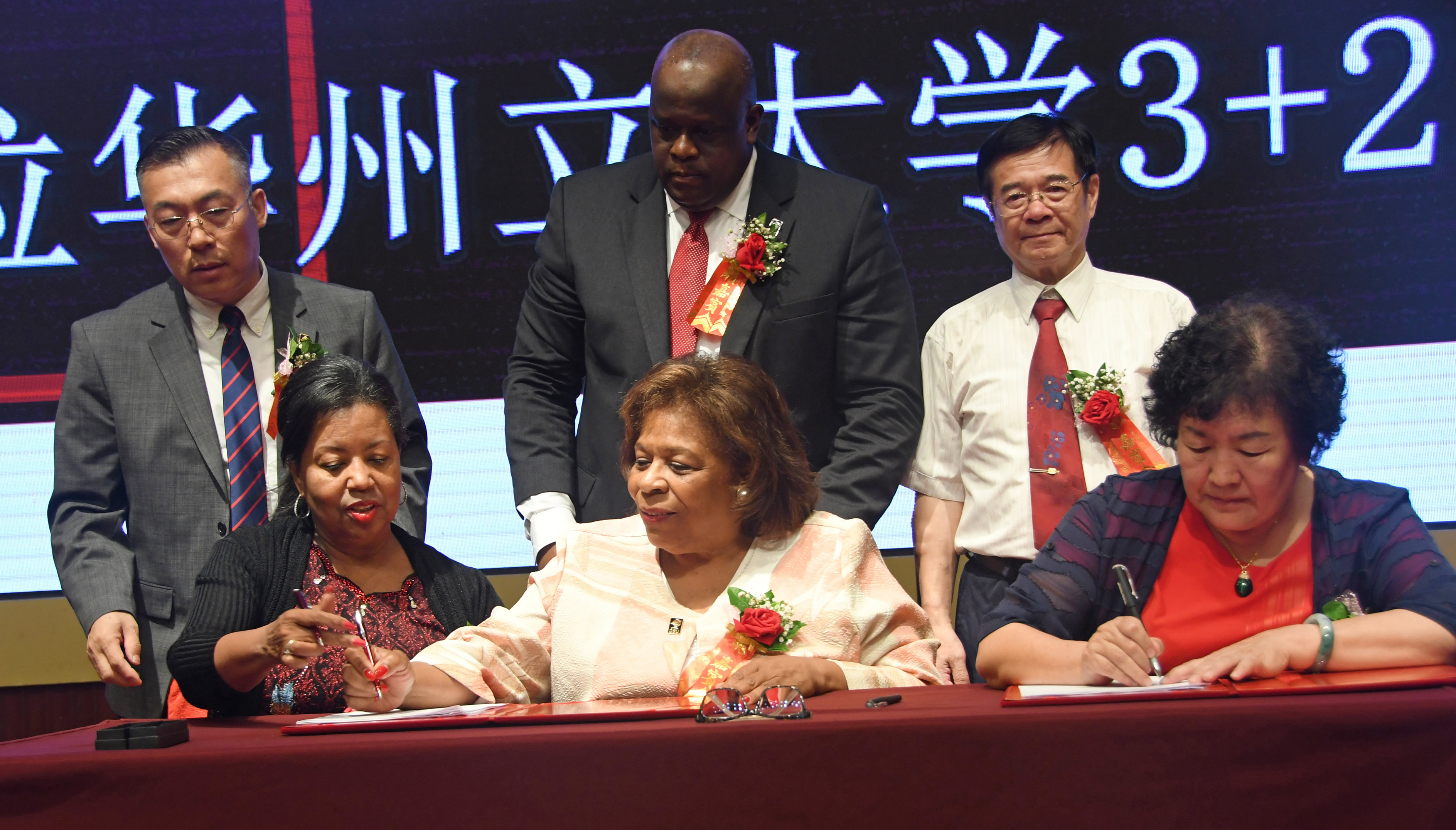 Office of the President, Partnerships & Collaborations, International Affairs
New partnership established with college in Guangzhou, China
Wednesday, June 27, 2018
Delaware State University has expanded its partnership portfolio in the Far East with a new agreement with Jiaozuo Industry and Trade Vocational College (JITVC) in Guangzhou, China.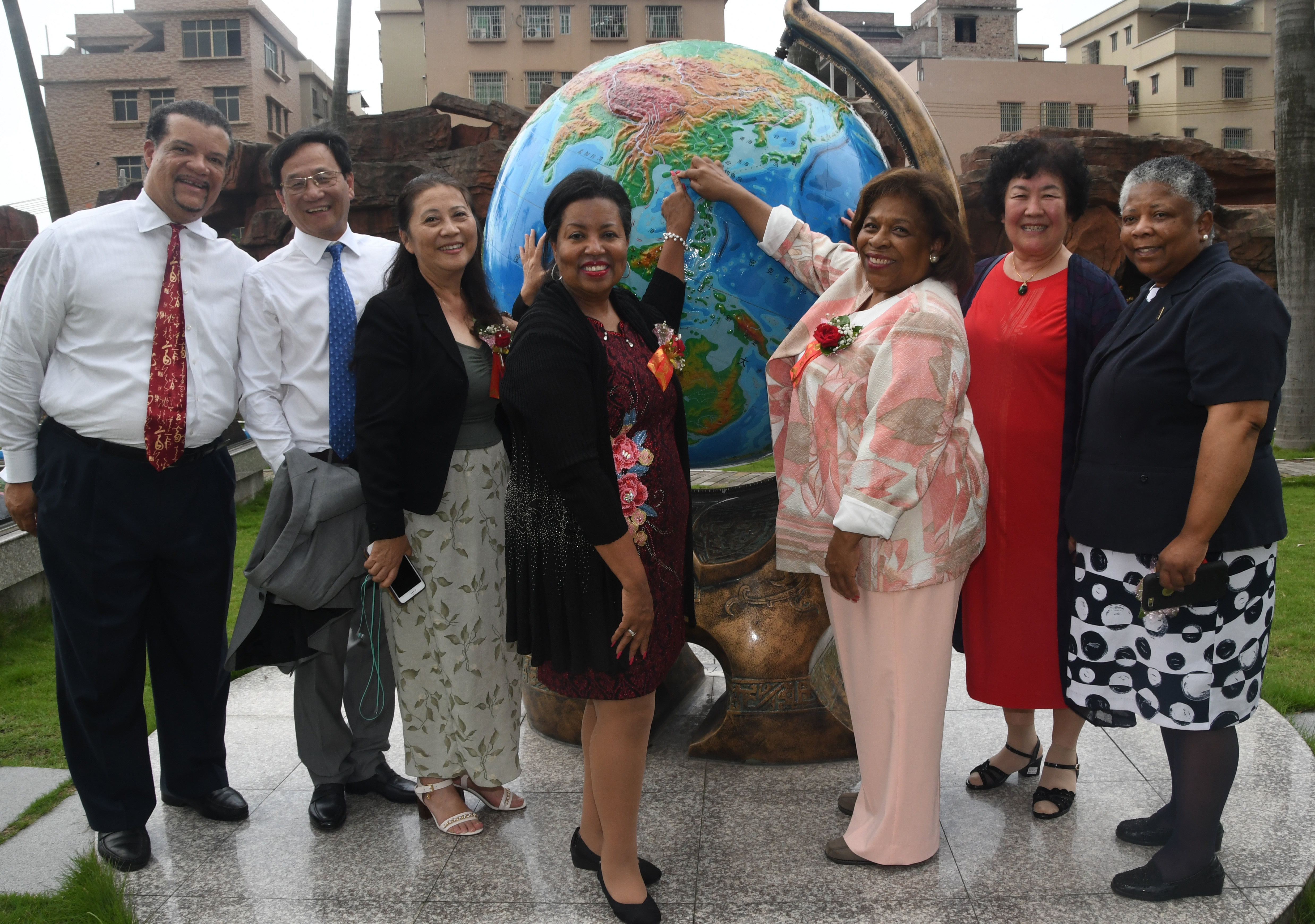 In the last formal part of their trip to China, President Wilma Mishoe and her delegation of University officials met with JITVC representatives and Li Mingzhen, president of the Boya International Education Group, which owns the college as well as a high school and middle school.
Dr. Mishoe and Ms. Mingzhen signed an agreement that establishes program in which JITVC students could come to DSU to study for two years in the academic majors of Accounting, Aviation Management and Management. Students who successfully complete the program will receive an associate's degree from JITVC and a bachelor's degree from DSU.
The delegation also attended a middle school graduation ceremony for Boya's Huadu Experimental School, where Dr. Antonio Boyle, DSU vice president of Strategic Enrollment Management, addressed the students and their families. He shared info about DSU, congratulated them on their graduation and encouraged them to continue to strive for academic excellence.
The agreement signing with JITVC was the culmination of a 10-day trip in which the DSU officials met with other partnership institutions to build on the already established relationships and discuss the possibilities for expanding the agreements that are in place.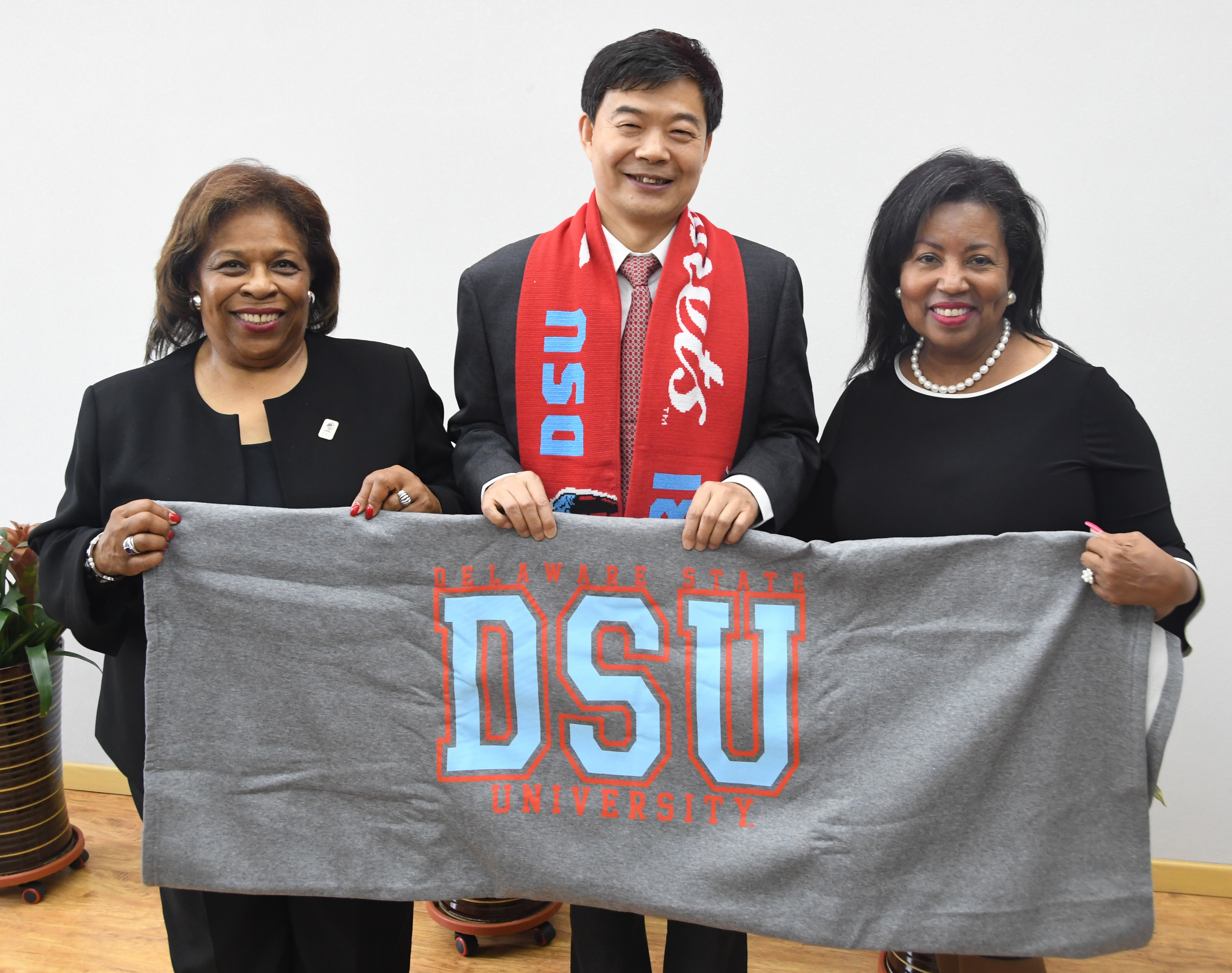 Also taking part in the event were Yi Xiao, principal of Huadu; Shisheng Lu, head of Huadu's primary school; Xioayu Yang, project manager of Boya International Education Group; Dr. Hong Ou, vice president of JITVC; Hong Hon, chairwoman and owner of the company; and Gangliang Fan, assistant of the president.
In addition to Dr. Mishoe and Mr. Boyle, also part of the DSU delegation were Dr. Devona Williams, Board of Trustees chairperson; Dr. Fengshan Liu, associate vice president of International Affairs; Dr. Youngsik Kwak, professor of accounting; Carlos Holmes, director of News Services; and Yu Weiyuan, assistant to Dr. Liu. Joining the delegation for the trip were Rita Paige, sister of Dr. Mishoe, and the Rev. Ken Anderson, husband of Dr. Williams.
The delegation's first stop was Ningbo University of Technology (NBUT), with which DSU has a joint Accounting Program. In addition to meeting with NBUT officials and exploring ways in which other DSU programs could be a part of their ongoing agreement, Dr. Mishoe and Dr. Williams participated in the annual NBUT Commencement Ceremony on June 22 – which included 93 graduates of the DSU-NBUT Accounting Program. Dr. Mishoe was a featured speaker, and she, Dr. Williams and Dr. Kwak took part in presenting diplomas and congratulating each Accounting Program graduate.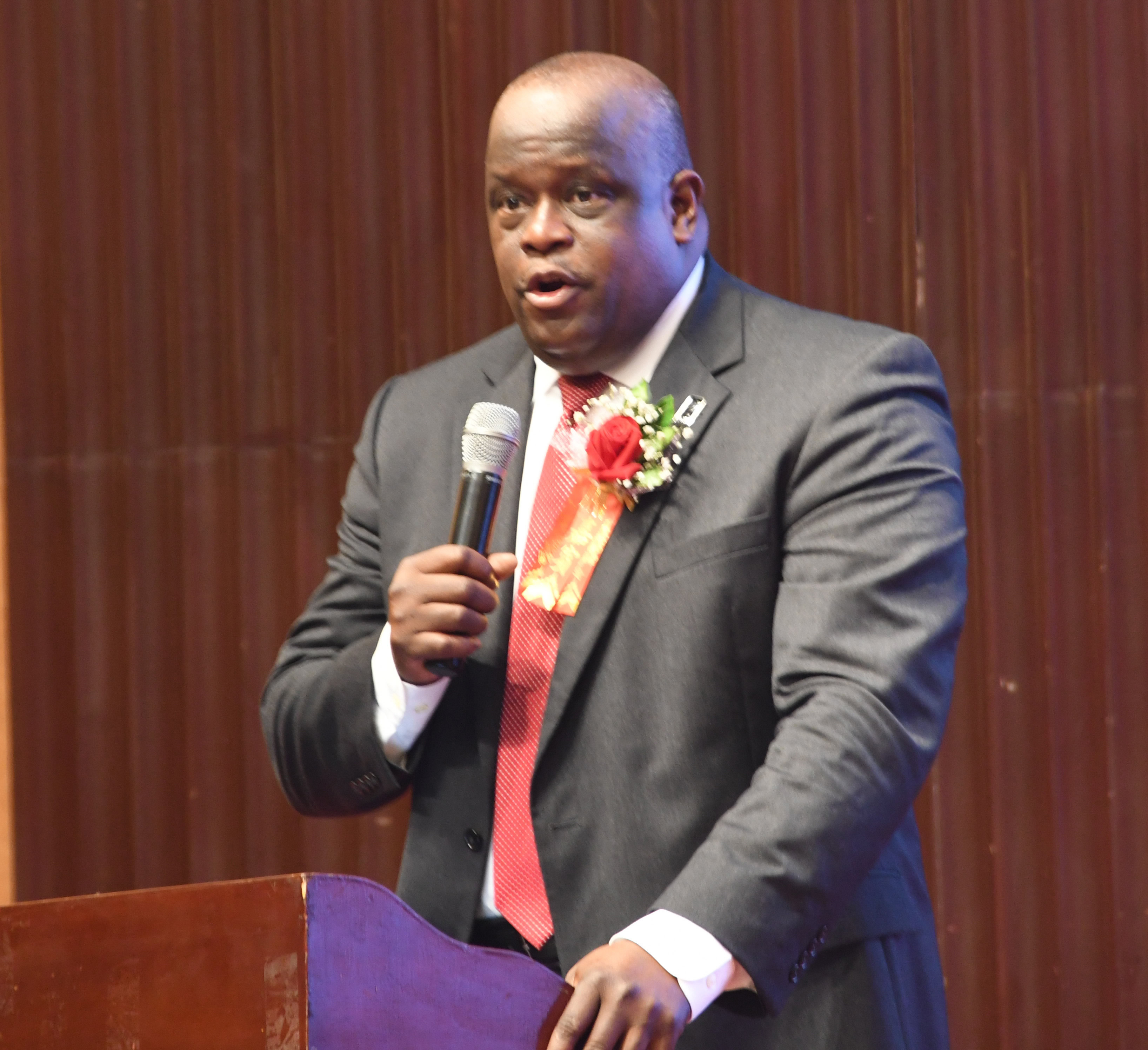 The DSU delegation than traveled to Beihua University (BU) in Jilin, China, where they first attended a June 23 concert that included performances by eight DSU Gospel Choir members who had been there for a 10-day study abroad experience. They also met with BU officials to discuss the current cultural exchange agreement and the possibilities to expand it.
From there, the delegation traveled to Changchun, where they had separate meetings June 24 with officials from Changchun Normal University and Changchun University of Science and Technology. At the latter school, DSU officials were able to meet with 36 students who will be attending in the DSU in the fall – 24 for specific science academic programs and 12 for a cultural enrichment experience. Dr. Mishoe and Dr. Williams gave addresses to the students and then joined Dr. Liu and Mr. Boyle for a question and answer session.