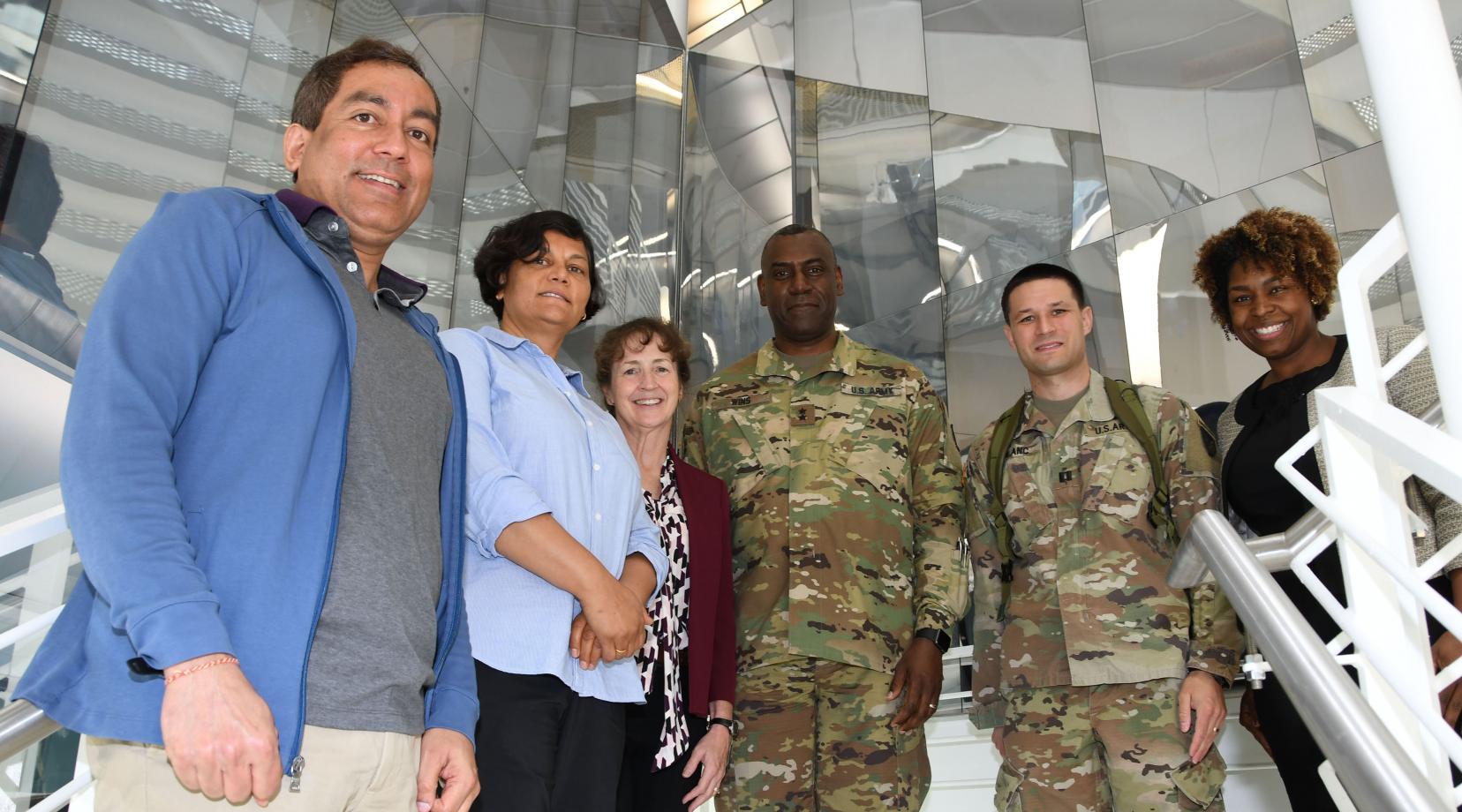 On Campus
Major General Visits DSU Research Facility
Wednesday, June 6, 2018
DSU received a visit from Maj. Gen. Cedric Wins, the commanding general of the U.S. Army Research Development Engineering Command in Aberdeen Proving Ground, Md., to explore a collaborative science and technology partnership with the University.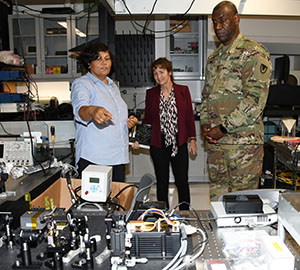 Hosted by Dr. Melissa Harrington, DSU associate vice president for research, Maj. Gen. Wins and his group spent some time at the Optical Science Center for Applied Research Building. There, they received short research presentations from DSU faculty members from the biological sciences, chemistry and physics/engineering disciplines. The visitors also stopped by the labs of Dr. Gour Pati and Dr. Renu Tripathi and received a briefing on their separate research pursuits.
The Army commander's group included a DSU alumna. Dr. Patrice Collins (formerly Green), who completed a Ph.D. degree in Interdisciplinary Applied Mathematics and Mathematical Physics at DSU in 2010, is an outreach specialist for the Army Research Laboratory.
"The visit was to explore and build collaborative science and technology links between DSU and the Army Research Development Engineering Command that could include education, internship and employment opportunities for students and graduates, as well as research collaborations with faculty," said Dr. Harrington.