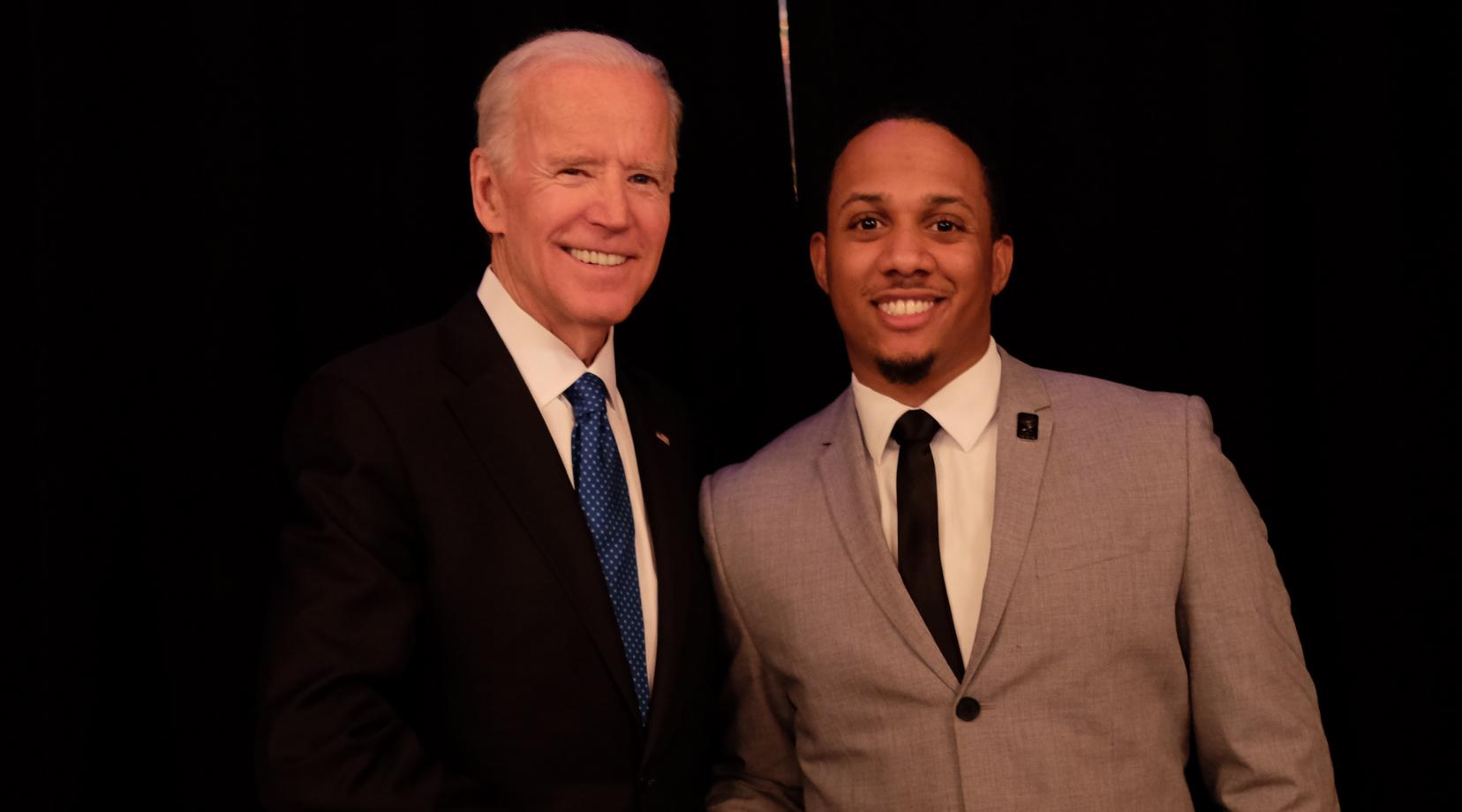 Student Success, On Campus
DSU's Kyle Sheppard Receives Biden Courage Award
Wednesday, May 2, 2018
Kyle Sheppard, a graduate of the  Class of 2017 and currently a DSU graduate student, recently received the Biden Courage Award for Greek Campus Organization.
Mr. Sheppard – who received the award at the Biden Foundation Courage Awards Ceremony in New York City – was honored for his work in providing training on sexual assault prevention to the National Pan-Hellenic Council Executive Board. He was also recognized for his work with the DSU Men of Color Alliance and Men's Council in advocating the role men should play in bystander intervention to prevent sexual and domestic violence.
"DSU My Brother's Keeper Initiative: A Bystanders Intervention and Men's Initiative Method" was Mr. Sheppard's undergraduate capstone project, which he continues to use to educate people on campus on the issue of sexual and domestic violence. Since his undergraduate years, he has worked with the DSU Office of Counseling Services and has served as a Sexual Assault Response Advocate (SARA).
In his work with the male student population at DSU, Mr. Sheppard's capstone project is timely.
"It is about using what works, not about reinventing the wheel," Mr. Sheppard said. "It is about applying it to the demographics I am passionate about – people in Delaware, black and brown boys across the state, and of course, DSU."
Mr. Sheppard, who earned a BS degree in Psychology at DSU, said that in his current pursuit toward a Master of Educational Leadership degree, he is split between aspirations to become a K-12 administrator or to seek a career in higher education.
To see a recent interview of Mr. Sheppard on the campus show DSU Inside Perspective, click on the below link: