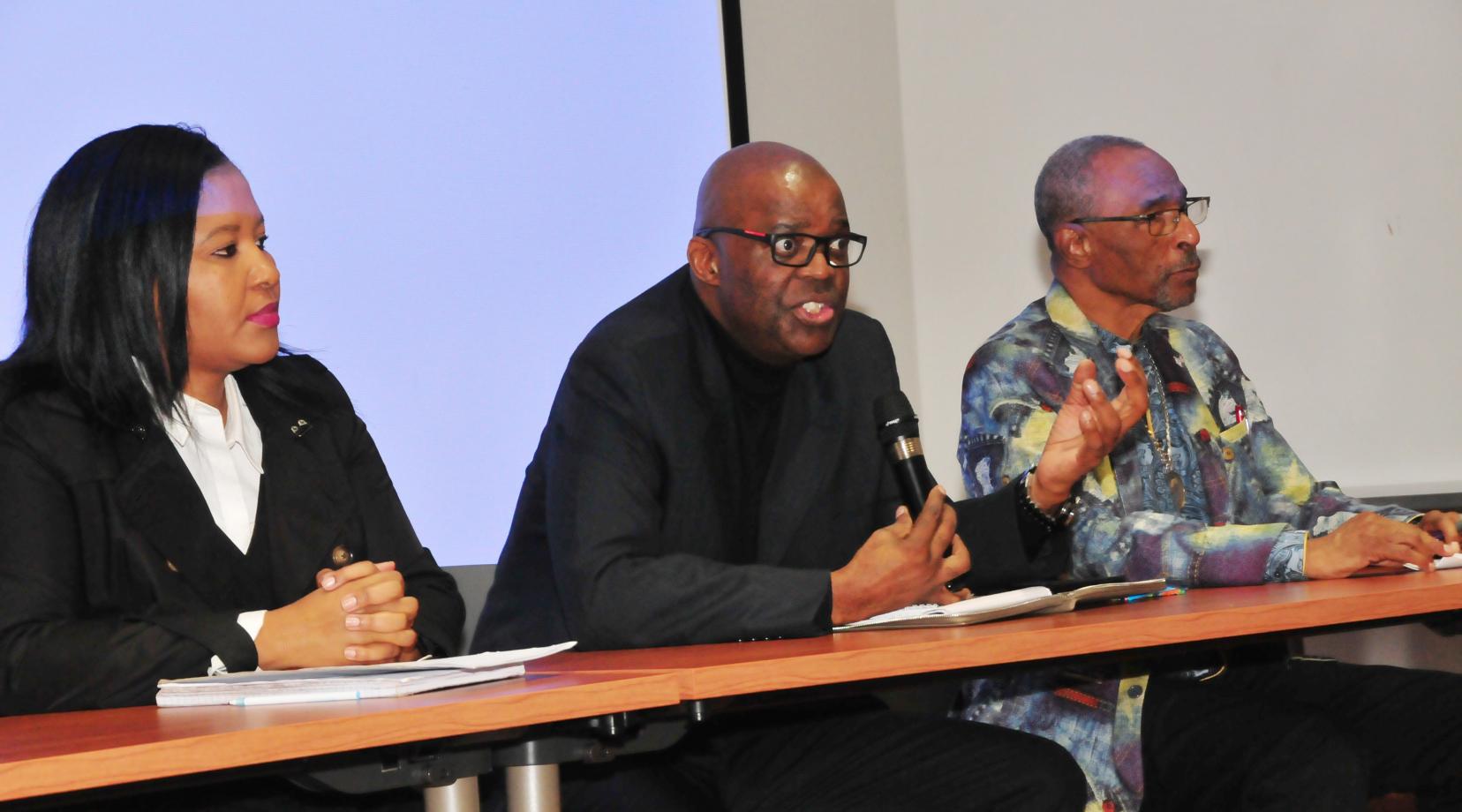 On Campus
African Union leader visits DSU
Friday, April 13, 2018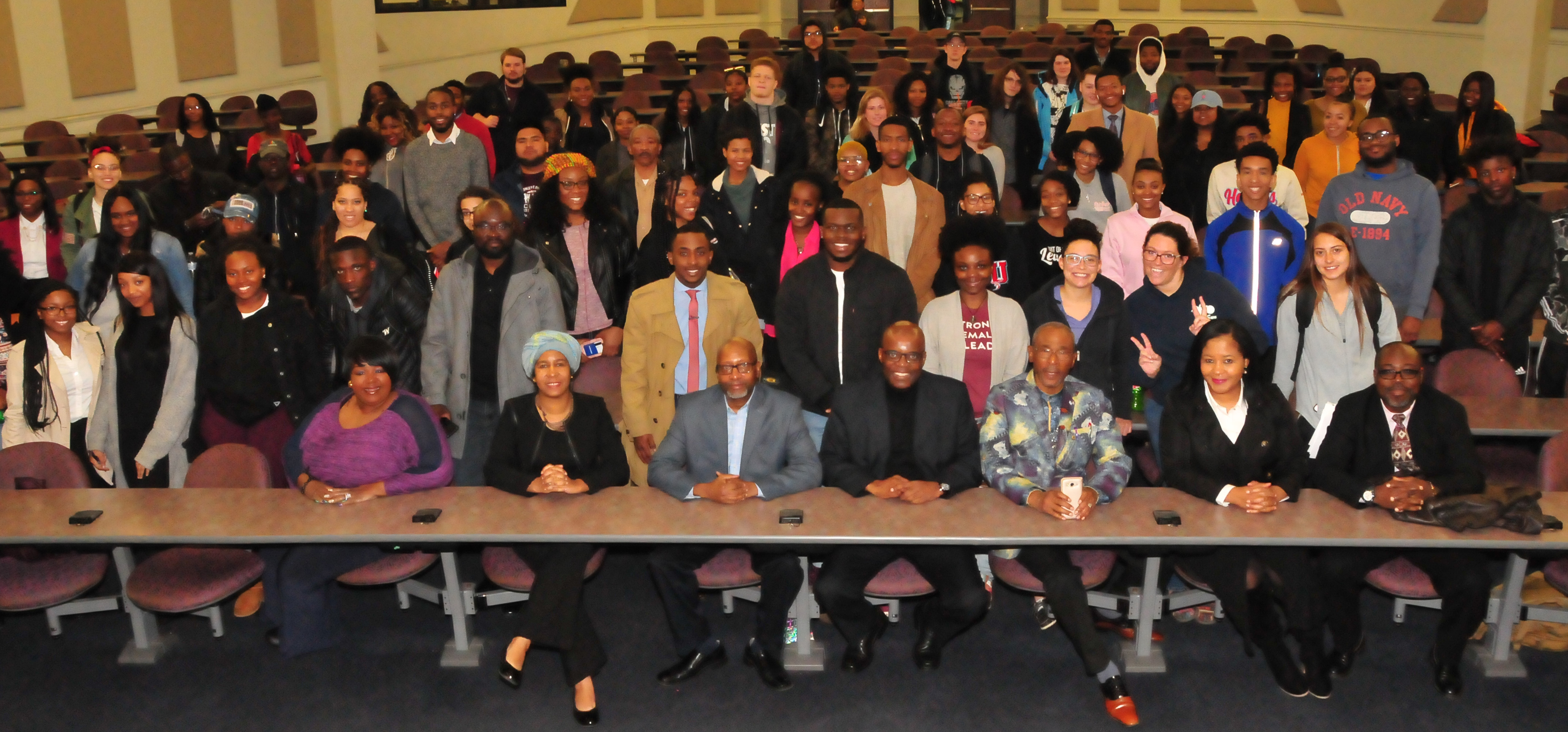 Dr. Eddy Maloka, a leader within the African Union, is calling for DSU and its students to become an active part of the "sixth region" of the African continent.
Dr. Maloka, the CEO of the African Peer Review Mechanism, visited DSU on April 10 and spoke to an audience of students in the Bank of America's Longwood Auditorium, where he explained how African countries are working together to raise the standards of governance.
The African Peer Review Mechanism (APRM) was established by the African Union in 2003 to operate as a strategic tool for the more than 50 sovereign African countries. The participating nations share information, reinforce best practices, identify deficiencies and assess capacity-building needs, with all work toward the goal of fostering policies and standards for political stability and accelerated economic development and integration.
Dr. Maloka informed the students that African-Americans are a part of the sixth region of Africa – which encompasses all people of African descent who live outside the continent. The Africa Union recognizes the sixth region as an official entity along with east, west, north, south and central regions of Africa.
"We share the same common history and a common destiny," Dr. Maloka said. "We want to work together toward that destiny."
DSU students, Dr. Maloka said, should educate themselves about Africa affairs, discount the stereotypes and misinformation, and seek opportunities to come to the continent for internship and study abroad experiences.
"You have to liberate yourselves mentally to come to recognize that Africa is where things are happening," Dr. Maloka.
The event also included a panel discussion that included C. Gregory Turner of Kool-Baker Global, a firm that invests in businesses in Africa, and Tumi Dlamini, advisor to Dr. Maloka on the APRM.
Ezrah Aharone, DSU adjunct instructor of political science, is credited with coordinating the event and bringing the speakers to DSU.