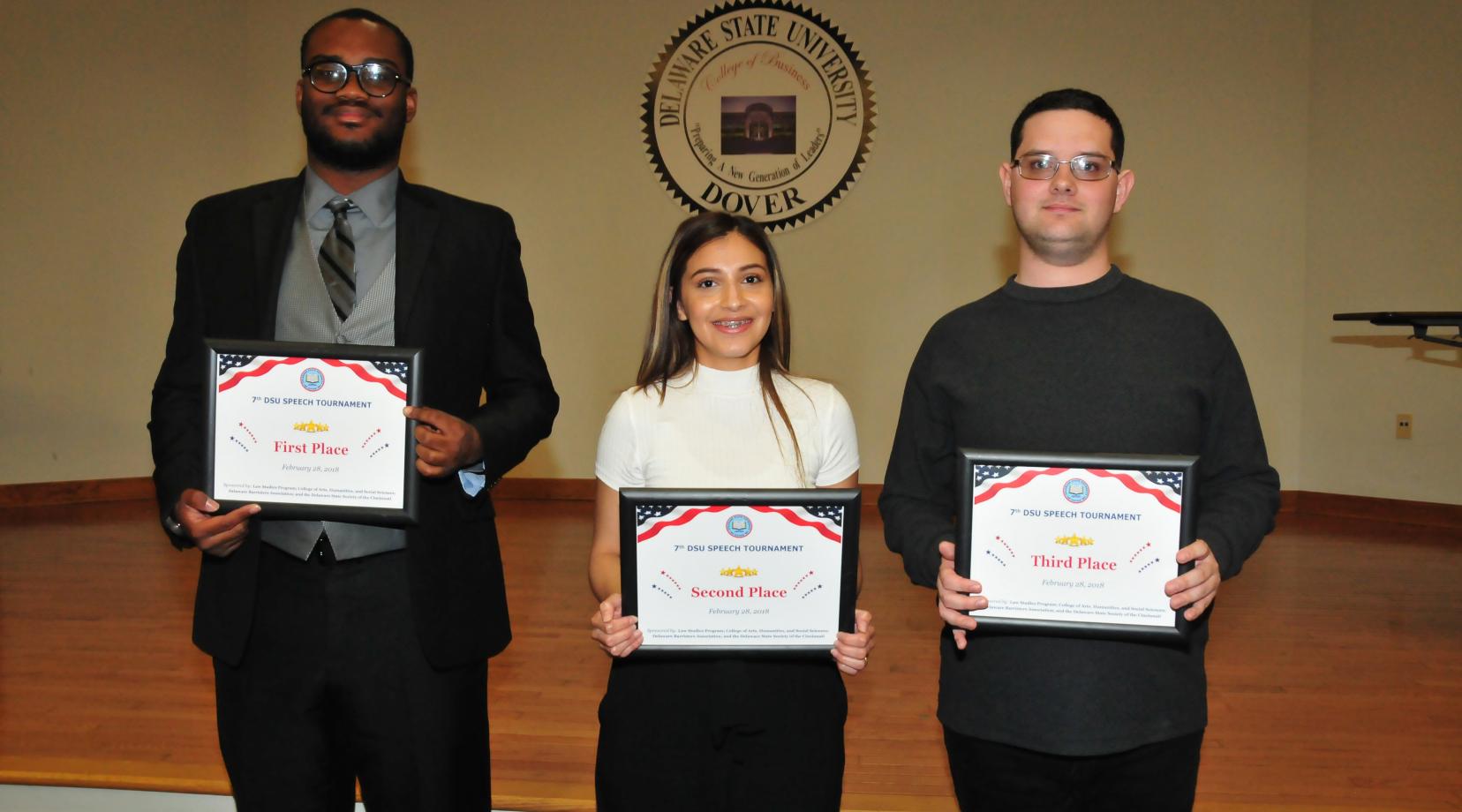 On Campus
Seventh annual Speech Tourney held
Friday, March 2, 2018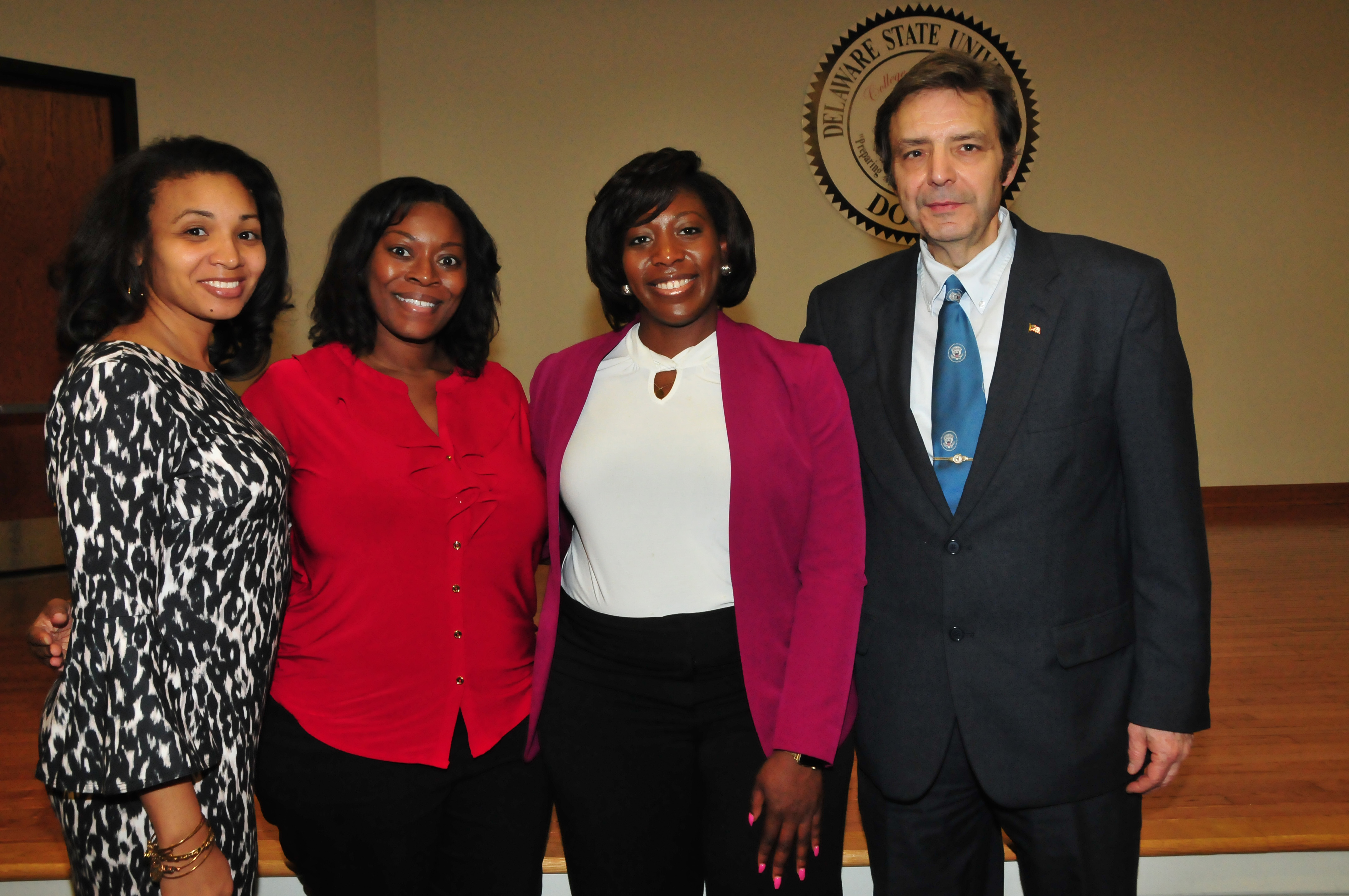 The controversy act of "taking a knee" during the national anthem served as the subject of the seventh annual DSU Speech Tournament.
Held on the evening of Feb. 28, students competed by taking either the pro or con side of the question "Is the NFL Taking-a-Knee Phenomenon an Effective Method of Protest for Bringing Change?"
Reginald Daniel II, a sophomore political science major from Magnolia, Del., took first place arguing that the protest was not an effective way to protest police brutality because, "since it began nearly two years ago, there has not been a single major legislative change to combat police brutality,"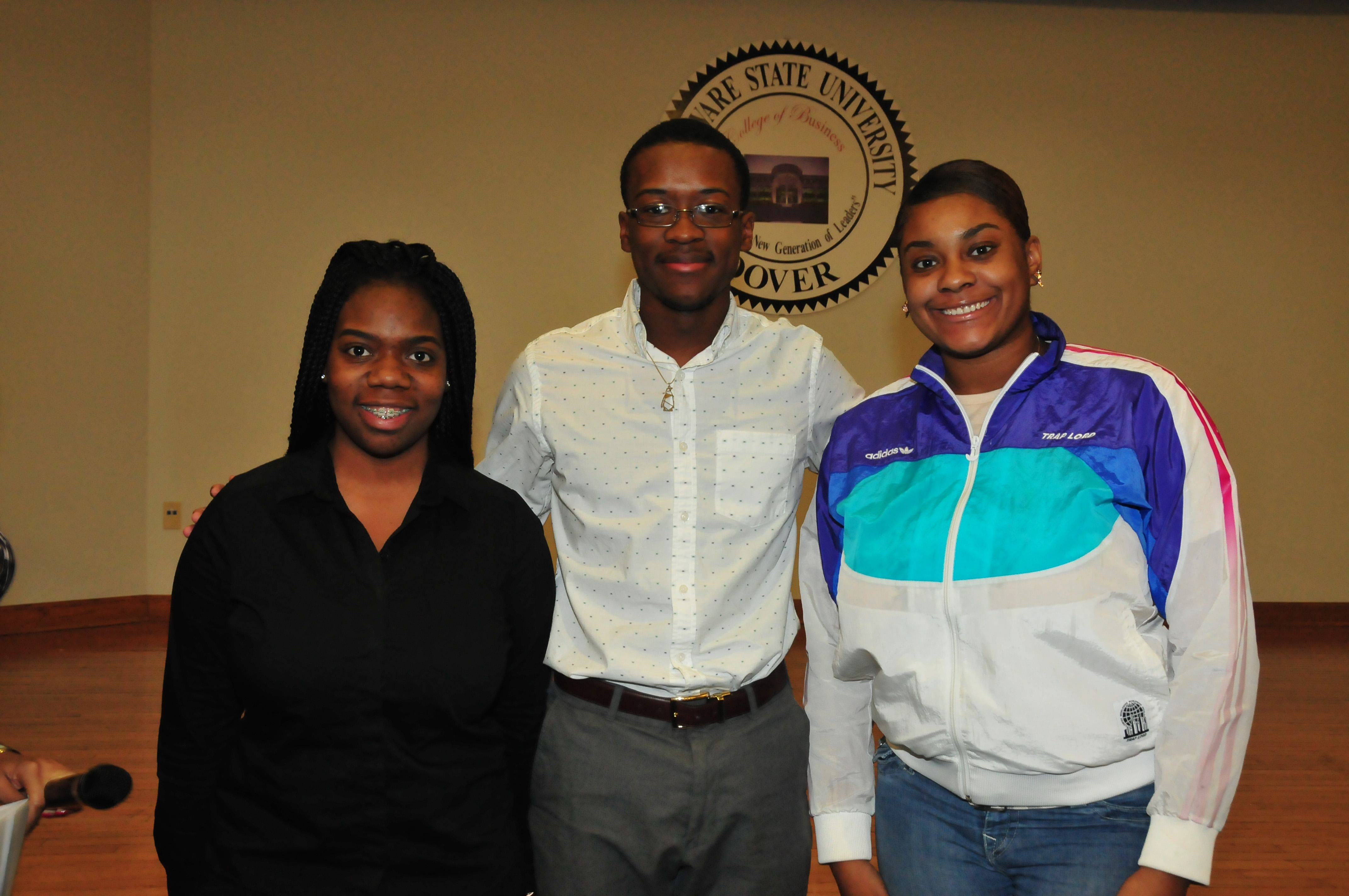 Mr. Daniel noted that just as the Montgomery bus boycott of the 1955 effectively used the loss revenue to end that form of transportation segregation, so should the same financial means be used to address police brutality.
"… I believe if we strike them in their pockets, they will have to yield to us, they will hear us and our united voices will resound from coast to coast, a voice that calls for equality under the law…"
Jessica Garcia Rico, a sophomore pre-nursing major from North Carolina, took the second place prize for her argument that "take a knee" was effective because it drew a lot of attention to the issue.
"This protest has served as a platform to effect that change, not only through the perspectives of many but also through the action that has followed so far," Ms. Rico said. "These athletes exercised their rights, stood up for, or rather kneeled down for, what they believed in and through it shined light on issues that have been for so long ignored."
Gary Hall, a sophomore middle-level education major, took third place in the Speech Tournament. Honorable mentions went to Aniyah Mays, a criminal justice major from Wilmington; Andrew Chambers, a sociology major from Upper Marlboro, Md.; and Tulia Mitchell, a business administration major from Harlem, N.Y.
The first, second and third place winners won cash prizes of $600, $300 and $150; each honorable mention won $50 each.
About 15 students competed in this year's Speech Tournament. As in previous years, attorney members of the Delaware Barrister Association served as judges for the event.
Dr. Sam Hoff, DSU professor of political science and director of the Law Studies Program, was the coordinator of the Speech Tournament.