On Campus
DSU Artists Show Works in State Exhibition on Campus
Friday, March 2, 2018
The DSU Arts Center/Gallery is currently the site of the 2018 Delaware State Employee Art Exhibition, in which a number of DSU-connected employees and students have works on display.
Participants are current state employees or their immediate family members. The exhibition – which  will be on display until March 19 – gives Delaware state employees and their families and opportunity show their artwork and to compete for cash prizes.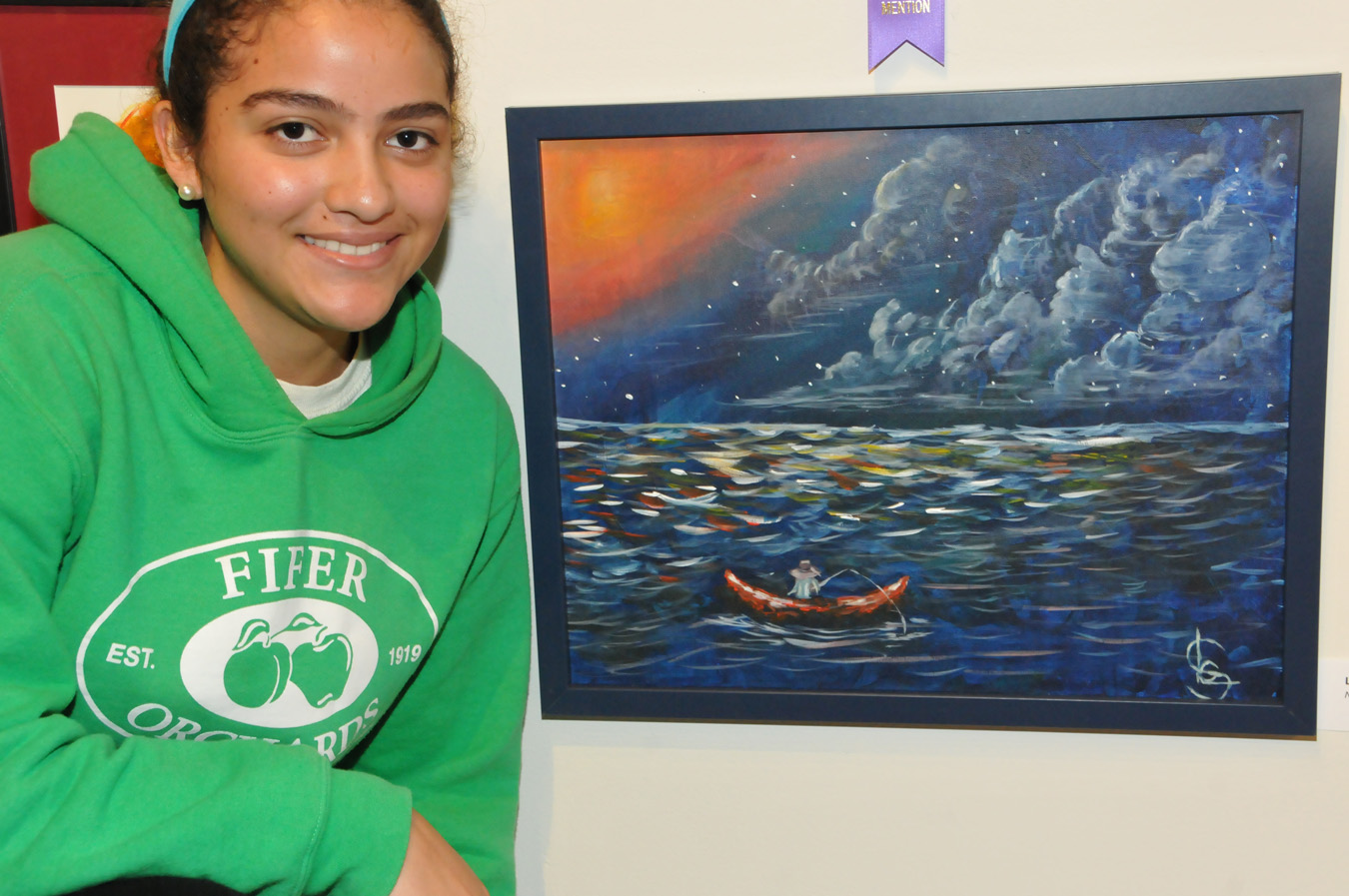 DSU employees and their family members who have works in the show include Bryant T. Bell, Terri Crawford, Tracy Channel, Jacob Golden, Blake Golden, Carlos Holmes, Andrew Lloyd, Heather Ossandon, Poorna Saha, Prerna Saha, Cynthia Scherry, Rejoice Scherry, Doreen Scott-Baker and Luana Spalluto.
A reception will be held from 1-3 p.m. Sunday, March 18 in the Longwood Auditorium of the Bank of America Building on the DSU campus. Both the daily exhibition and the reception are free and open to the public.
The DSU Arts Center/Gallery is located inside the entrance foyer of the William C. Jason Library on campus. It is open from 9 a.m. to 3 p.m. Mondays, Tuesdays, Thursdays and Fridays; 9 a.m. to 6 p.m. Wednesdays; and from 12 noon to 4 p.m. Saturdays.