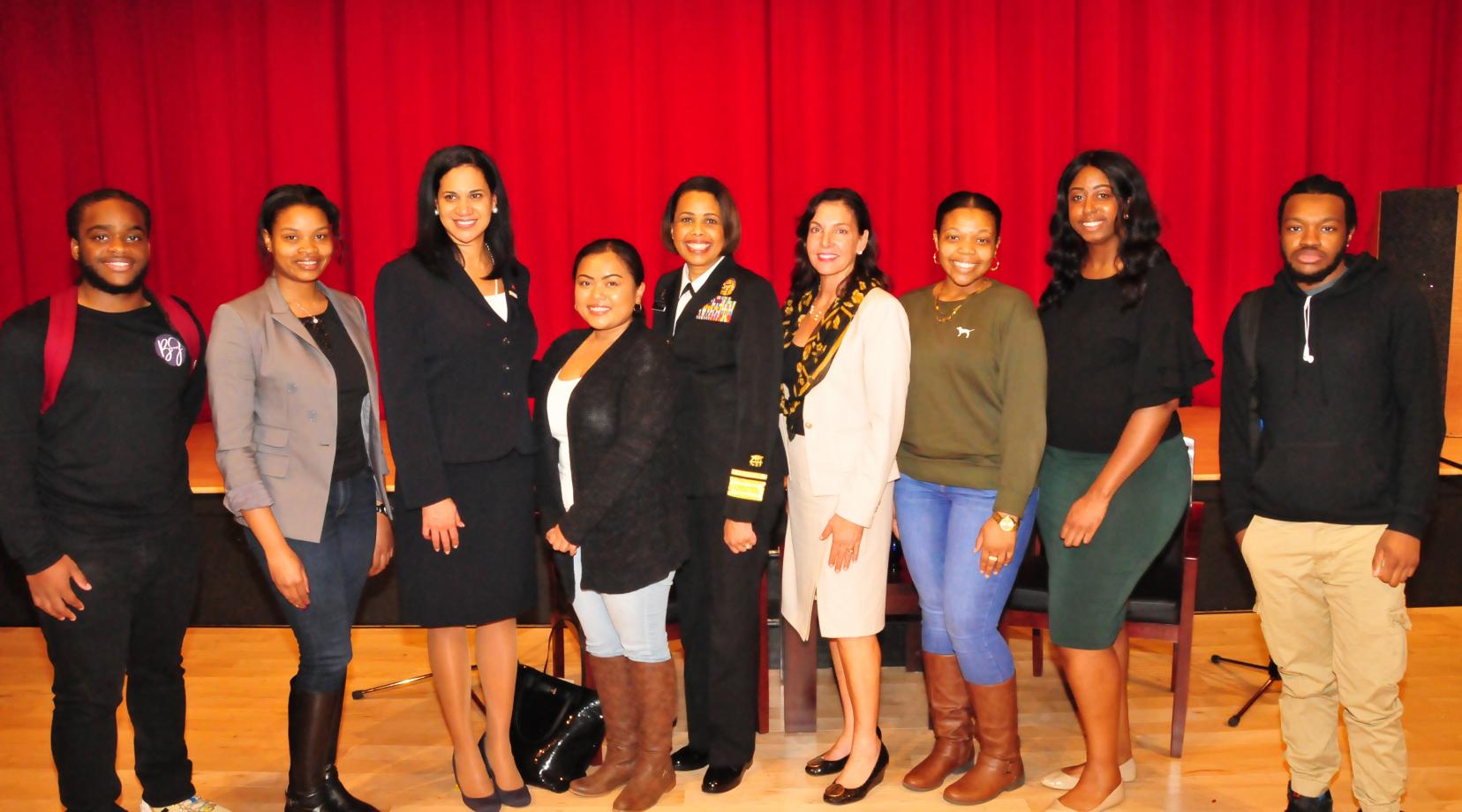 On Campus
Dr. Sylvia Trent-Adams visits DSU
Wednesday, February 21, 2018
Deputy U.S. Surgeon General Dr. Sylvia Trent-Adams came to DSU Feb. 20 for an intimate sit-down discussion about her career and the health issues that are priorities for our country.
The "Evening with Dr. Sylvia Trent-Adams" took place in the Education and Humanities Theatre on campus and was moderated in an interview-style format by Dr. Kara Odom-Walker, Secretary of the Delaware Department of Health and Social Services.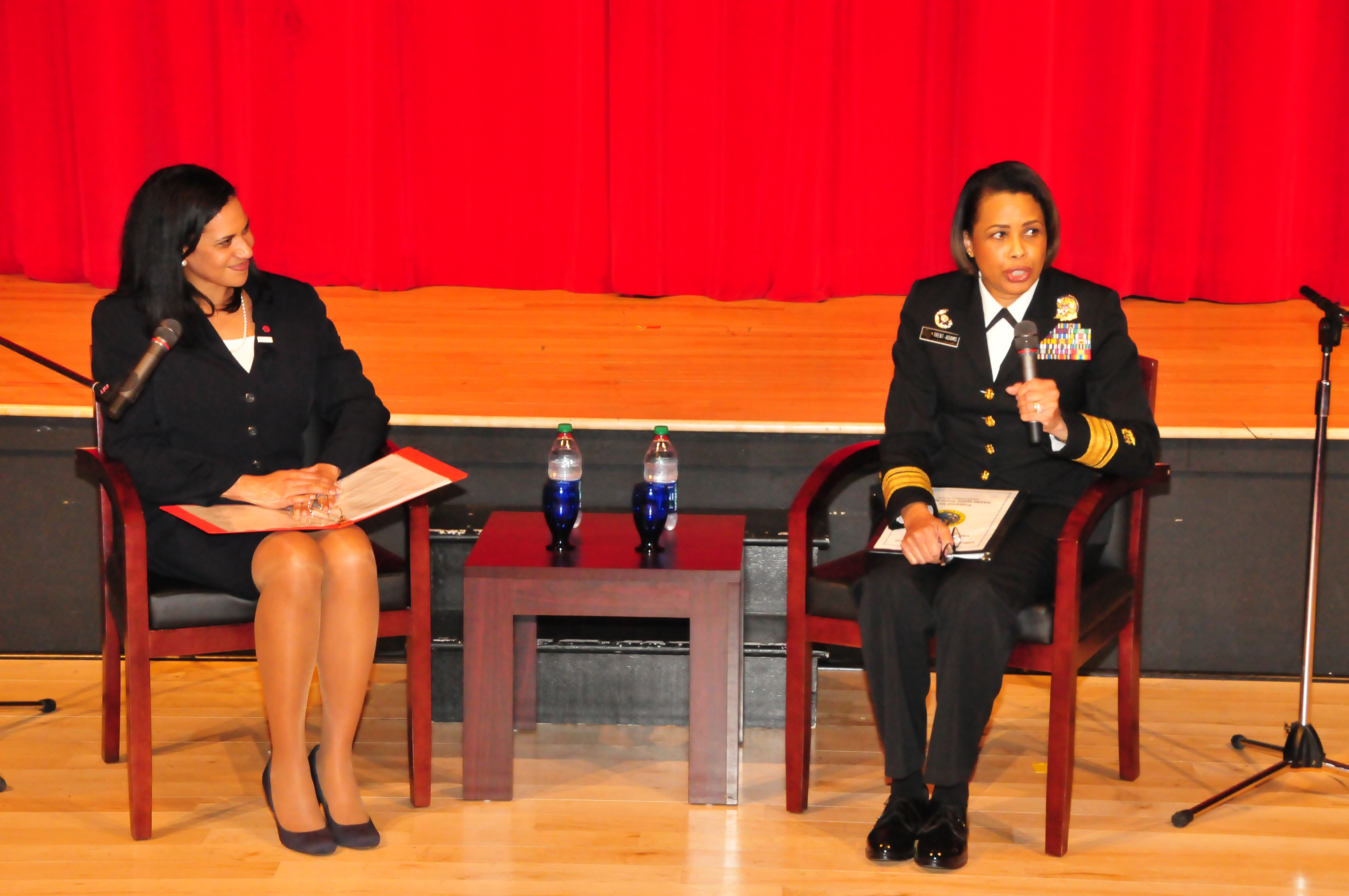 As Deputy Surgeon General, Rear Admiral (RADM) Sylvia Trent-Adams advises and supports the Surgeon General regarding operations of the U.S. Public Health Service (USPHS) Commissioned Corps and in communicating the best available scientific information to advance the health of the nation.
She served as the Chief Nurse Officer of the USPHS from November 2013 through May 2016. In this role, she advised the Office of the Surgeon General and the U.S. Department of Health and Human Services on the recruitment, assignment, deployment, retention, and career development of Corps nurse professionals.
DSU faculty, staff and students as well as community members listened to Dr. Trent-Adams as she talked about the importance of having people who believed her when she was "country girl" in Virginia.
"I had great mentors who had the foresight to see something in me," Dr. Trent-Adams said. "I had people to take me under their wings and show me what excellence is about."
As a woman who is making her mark on the federal level in high public health post, Dr. Trent-Adams would like to see more women in the sciences – and more female role models to attract them to that discipline.
"If we can put a man on the moon, we can market STEM programs to women," she said.
Mental health challenges was a recurring topic during the evening. Dr. Trent-Adams said that the stigma attached to it by many people remains an obstacle. She added that challenges sometime hinders some college students from seeking needed help.
"Many college students suffer in silence because they don't understand where to get help from," she said. "We owe it to our future leaders to provide them access to behavior health support."
In response to a question about the challenges she faces as a deputy surgeon general, Dr. Trent-Adams said it is difficult to stay focused on a particular priority sometimes.
"Sometime we have to constantly reprioritize the priorities, often because we have to reset to deal with the crisis of the moment," she said. "The challenges is, how do we find solutions when the priorities are changing and policies are established externally?"
In pursuing aspirations, Dr. Trent-Adams told the students in attendance that they do not have to do it all at once.
"One thing someone told me is that I don't have to have it all in one or two years," she said. "Pace yourself and chart a course in accordance with your dreams and passions."