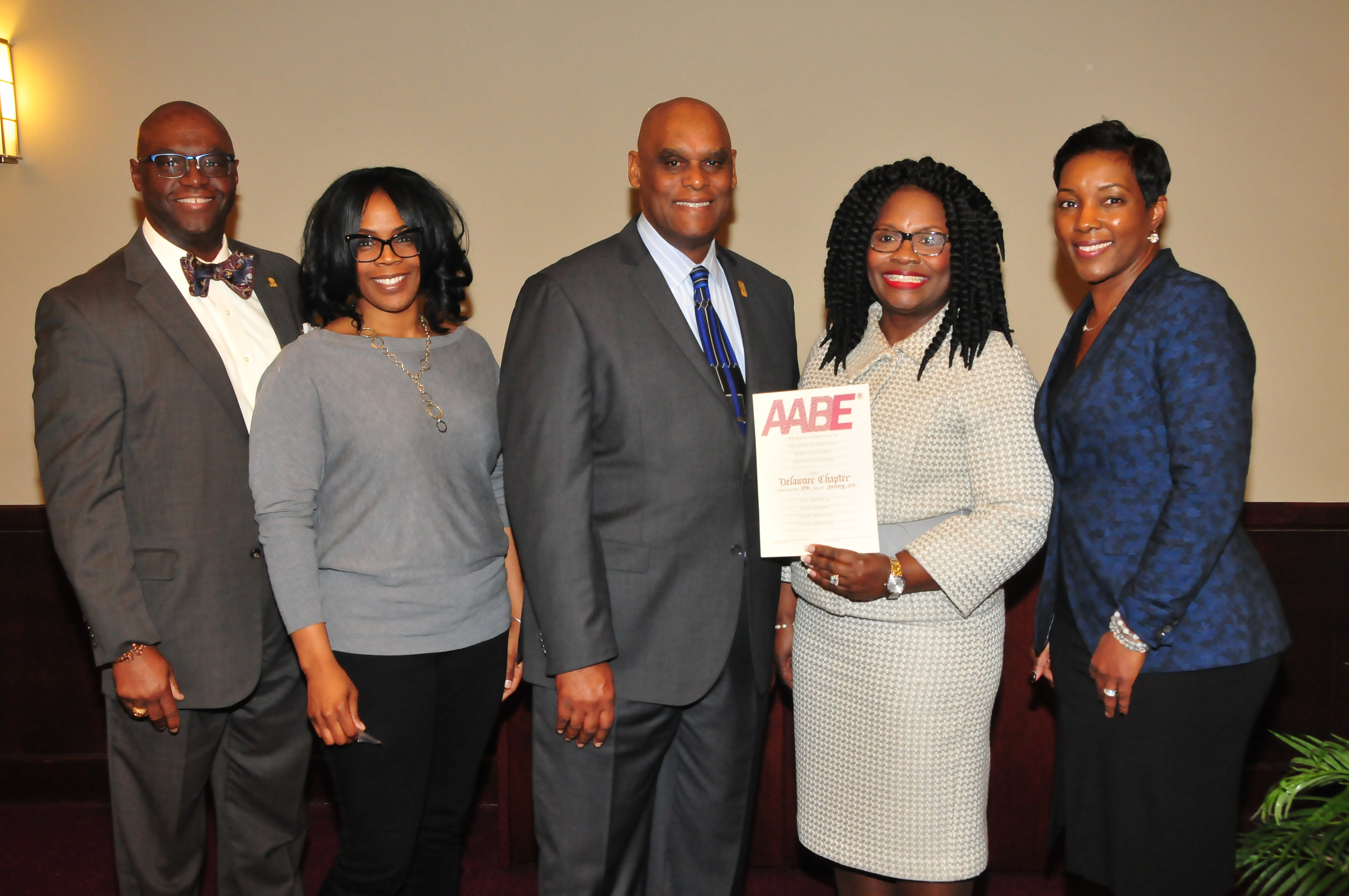 On Campus, Renewable Energy
New AABE Chapter at DSU
Friday, January 26, 2018
Delaware State University has moved to the next level in its involvement in renewable energy education through the establishment of a new Delaware Chapter of the American Association of Blacks in Energy (AABE) on campus.
The AABE is an organization that advocates on behalf of African Americans concerning energy issues, policies and impacts. Christened during a Jan. 25 reception at DSU, the Delaware Chapter of the AABE is the 42nd chapter established in the country.
The DSU Renewable Energy Education Center (REEC), located in the Mishoe Center (north), has been instrumental in facilitating the basing of the new AABE Chapter on the Delaware State University campus.
Paula Glover, President and CEO of the national AABE, and Nancy Mifflin, AABE Mid-Atlantic regional director, attended the event to christen the new chapter. Interim DSU President Wilma Mishoe, DSU Provost Tony Allen, Delmarva Power President Gary Stockbridge and Enid Wallace-Simms, president of Delaware AABE Chapter also gave remarks during the program. John Allen, Delmarva Power vice president and DSU Board of Trustees member, served as the event emcee.
The inaugural chapter has begun with 15 members who are representatives of DSU, Delmarva Power/Pepco Holdings (both part of the Exelon Company) and Chesapeake Utilities. William W. Pickrum, Delaware AABE vice president and REEC project manager, said the new chapter would work to attract other energy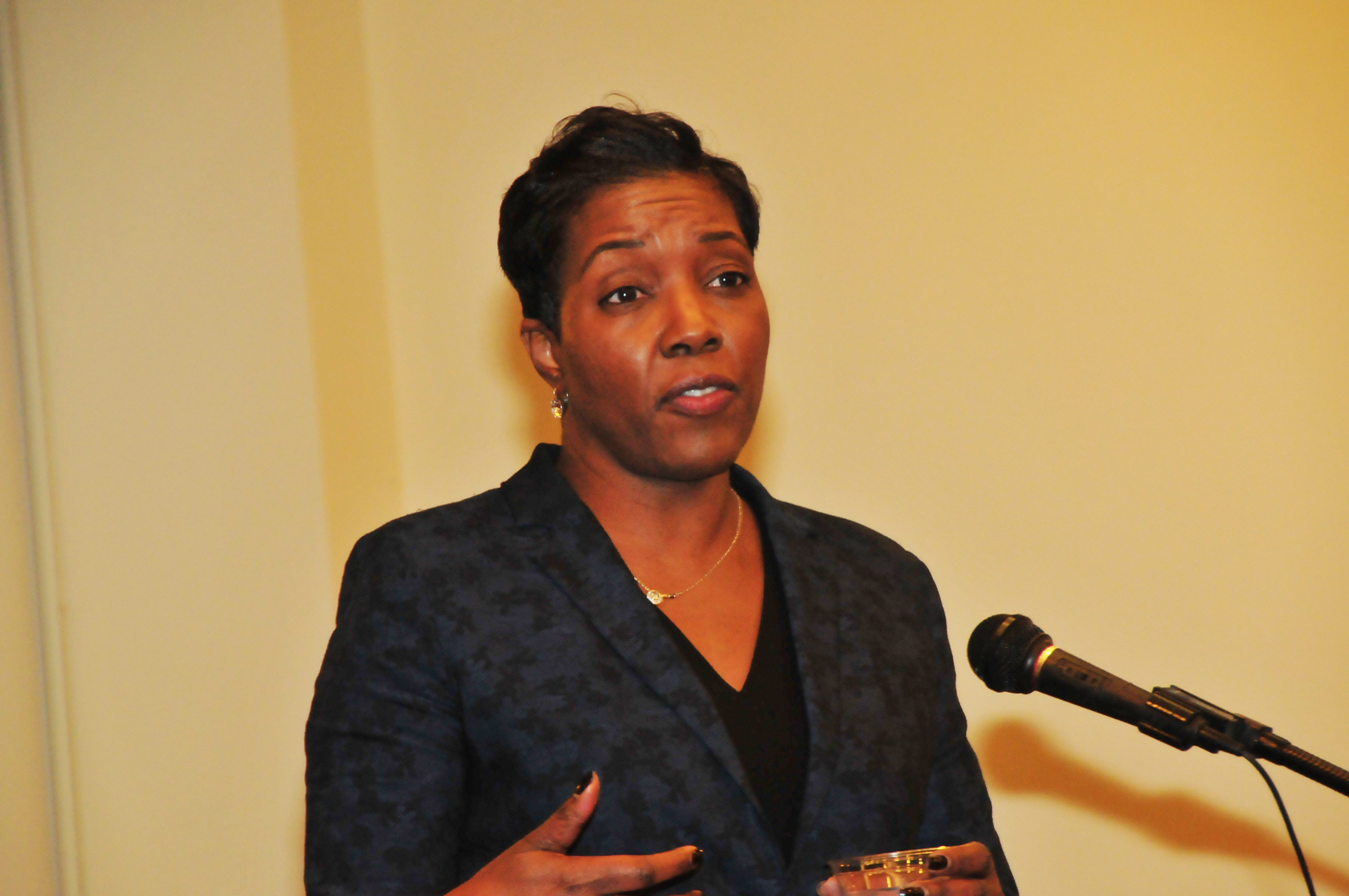 professionals from the state to become members.
"The creation and chartering of the Delaware Chapter of the AABE is a milestone for Delaware State University and the State of Delaware," Mr. Pickrum said. "This gives a vehicle for Delawareans and our DSU students and staff to network with the best and brightest in the energy industry."
He added that membership in AABE is open to employees and owners of energy-related  businesses and members of ancillary professions and organization serving the energy industry, including consultants, educators, trade association, local government and regulatory agencies and students.
In addition to Ms. Wallace Sims as president and Mr. Pickrum as vice president, other officers in the Delaware AABE Chapter are Amber Young (Pepco Holdings), secretary, and Jacqueline Mayan (Chesapeake Utilities), treasurer.
The purposes of AABE are the following:
To serve as a resource for policy discussion of the economic, social and political impact of environmental and energy policies on African Americans and other minorities.
To ensure involvement of African Americans in governmental energy policymaking by recommending capable sensitive and informed personnel to appropriate officials.
To encourage both the public and private sectors to be responsive to the problems, goals and aspirations of African Americans in energy-related fields.
To encourage African American students to pursue careers in energy-related fields and provide scholarships and other financial aid for such students.