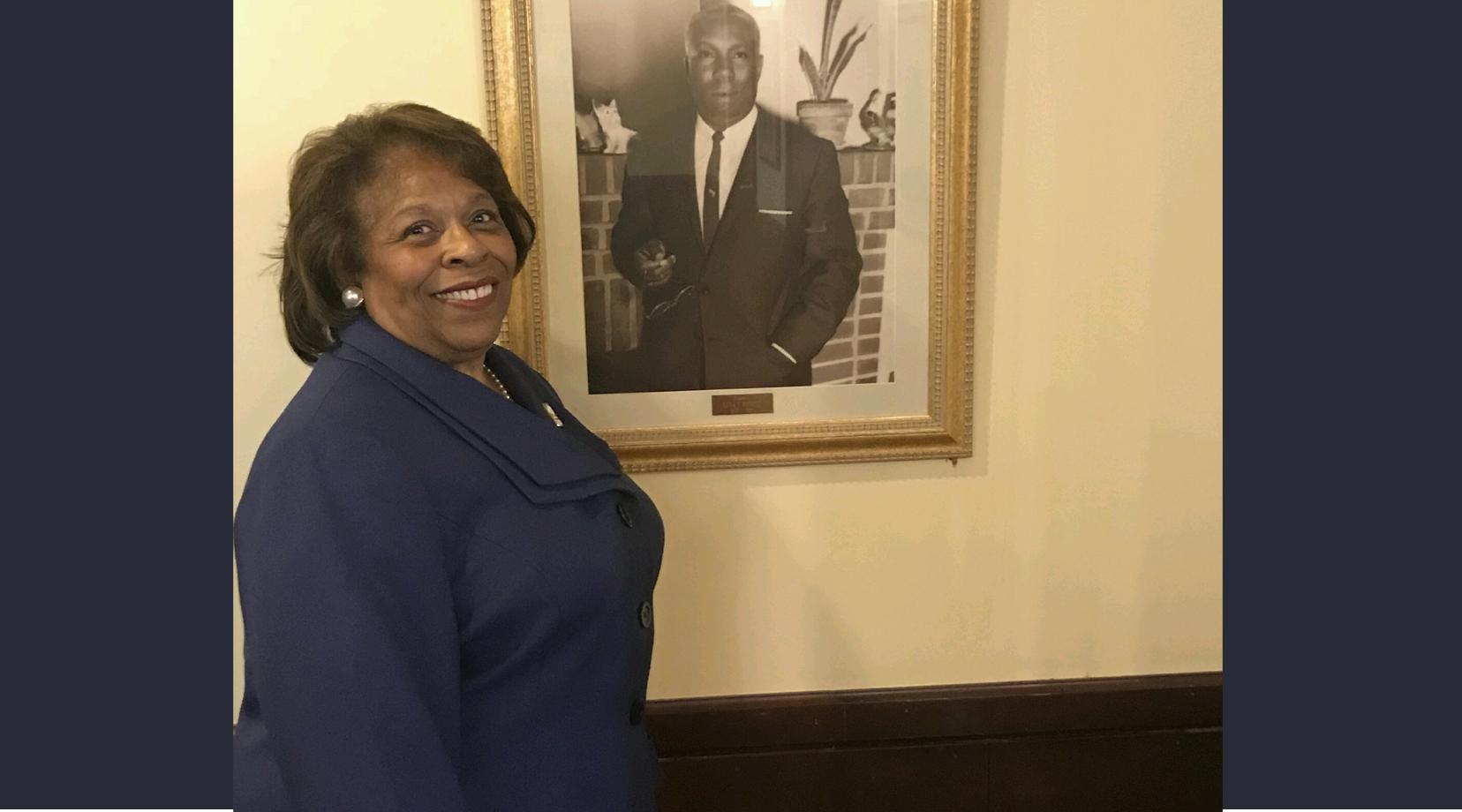 On Campus
Dr. Mishoe begins chapter as interim president
Wednesday, January 10, 2018
As Delaware State University returns back to life following the Christmas/New Year break, it is launching into 2018 with Dr. Wilma Mishoe as its interim president.
Dr. Mishoe took over the leadership of the University on Jan. 2 from Dr. Harry L. Williams, who ended his eight-year tenure as DSU President in December to become the CEO and president of the Thurgood Marshall College Fund.
Dr. Mishoe said it is an honor to be leading Del State as interim president.
"We have a good team of administrators and I am excited about working with them in this capacity," Dr. Mishoe said. "I know we have lots of balls in the air and some irons in the fire, but I'm confident that as a team we will be able to handle them effectively."
It is not a new responsibility for Dr. Mishoe. After more than 10 years on the Wilberforce University Board of Trustees, she served in 2014 as the interim president for that institution. At Wilberforce, Dr. Mishoe is credited with providing much-needed stable leadership during a time of declining enrollment, a budget deficit, accreditation sanctions and overall low morale. While she was interim president and later transitional special assistant to the then-incoming President Dr. Albeania Marie Warren Freeman, Wilberforce experienced significant improvements in all areas and eventually resolved its accreditation challenges by late 2015.
For Dr. Mishoe, her new leadership chapter is a continuation of the relationship she has had with the institution since growing up on the campus of then-Delaware State College in the 1960s as the daughter of Dr. Luna Mishoe, Del State's seventh president (1960-1987).
After earning a B.S. degree in Psychology (1971) and a Master of Education degree in Student Personnel Administration, Guidance and Counseling (1972), both from Howard University, Dr. Mishoe began a 35-year higher education administrator career. That included five years at then-Wilmington College and a subsequent three decades in an ascending number of administrative posts at Delaware Technical and Community College until her 2010 retirement. During that career, she also earned a Doctor of Education degree in Adult/Vocational Education (1994) from Temple University.
After serving as interim president at Wilberforce, Dr. Mishoe returned in 2015 to the campus of her childhood, this time appointed by then-Gov. Jack Markell to serve on the DSU Board of Trustees. In August 2017, Dr. Mishoe made history when she was elected as the first-ever chairwoman in the board's 126-year history.
While Dr. Mishoe leads the University as interim president, Vice Chairperson Dr. Devona Williams will serve as the board's interim chairperson.
Since joining the board, Dr. Mishoe has been a constant presence at DSU through her attendance at many University events and has gotten to know many of its administrators, faculty, staff and students.
"I feel comfortable and at home among family at DSU," she said.