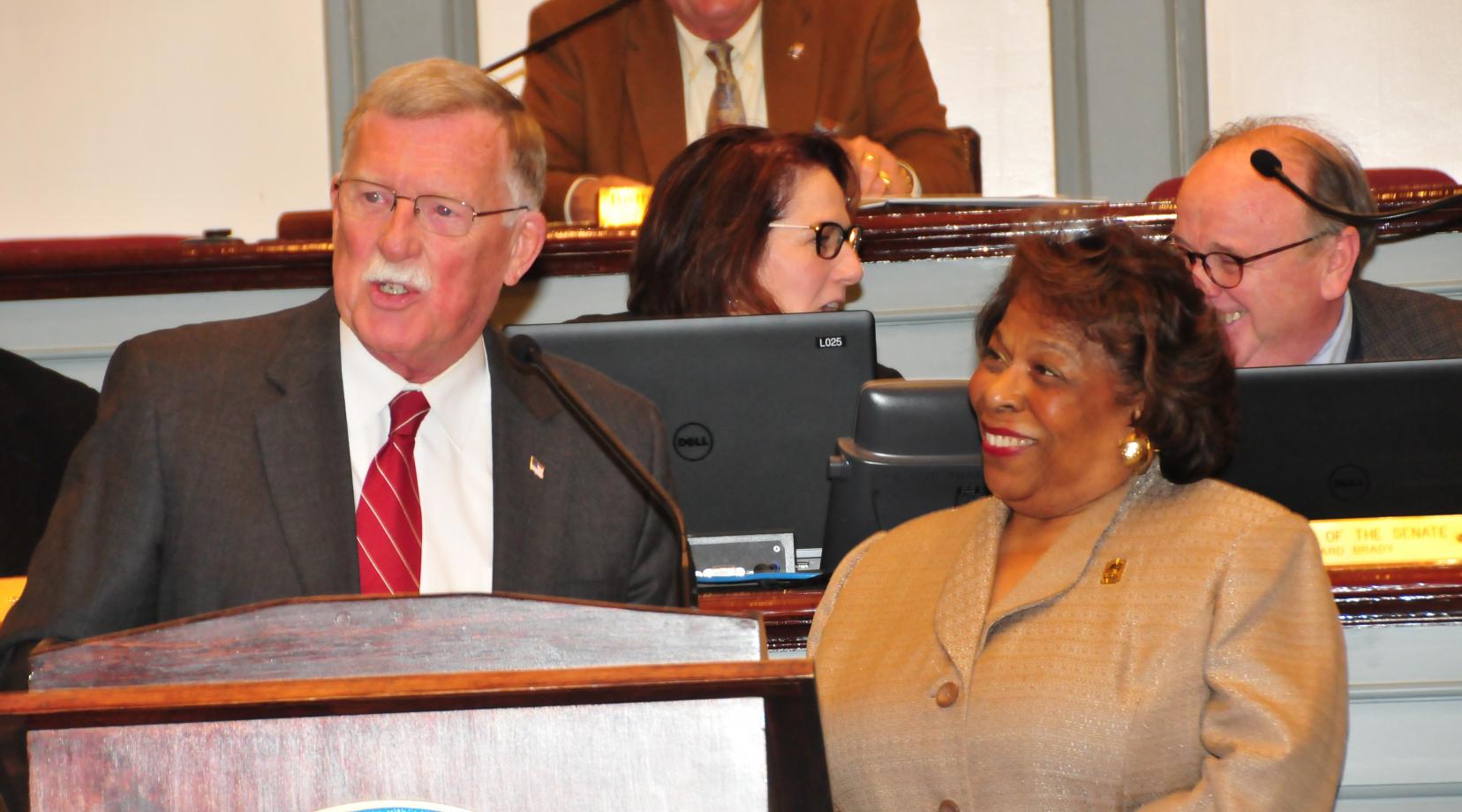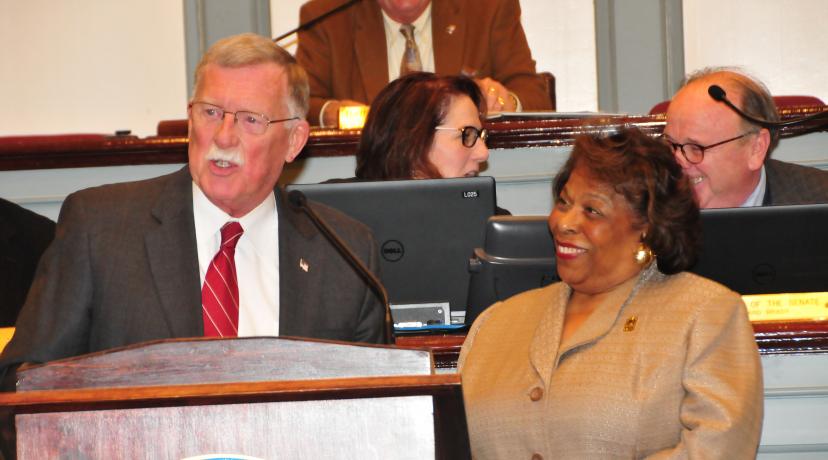 On Campus
Del. Senate Presents Tribute to Dr. Mishoe
Thursday, January 25, 2018
The Delaware Senate presented Dr. Wilma Mishoe a tribute on Jan. 25 that recognized her lifelong professional and lifelong service, her family's legacy in education, and its best wishes for her current interim DSU presidency.
The tribute, presented by State Sen. Brian Bushweller, read:
"A longtime resident of Dover, Dr. Mishoe has also been deeply involved in community leadership and public service there. She is a past member and president of the Capital School District Board of Education, past board member of the Dover Housing Authority, and has served on numerous state boards and commissions.
Since her retirement from Delaware Technical and Community College, she has continued to be active in public and community service. She is a member and former chair of the Delaware Public Integrity Commission. She is a board member of Children and Families First-Delaware and is a member and former president of the Dover Alumnae Chapter of Delta Sigma Theta, Inc. She is active in her church and is active in a variety of other community service organizations.
With her appointment to the interim presidency of Delaware State University, the Mishoe family history has, in a sense, comes full circle: Dr. Mishoe spent much of her youth at then-Delaware State College, where her parents, Dr. Luna I. Mishoe and Mrs. Hattie B. Mishoe, served as President and First Lady from 1960 to 1987.
The Senate extends heartfelt best wishes to Dr. Mishoe as she embarks on this latest chapter in her distinguished career in higher education and public service, and directs that this tribute be presented to her on the occasion of her visit to the Delaware State Senate chamber on this 25th Day of January, 2018.
Attending the tribute in support of Dr. Mishoe, were her sister Rev. Rita Mishoe, her son Travis Mishoe, DSU Board of Trustees member Jose Echeverri and Kathy McGuiness, DSU Provost Tony Allen and Cassandra Robinson, Office of the President administrative assistant.