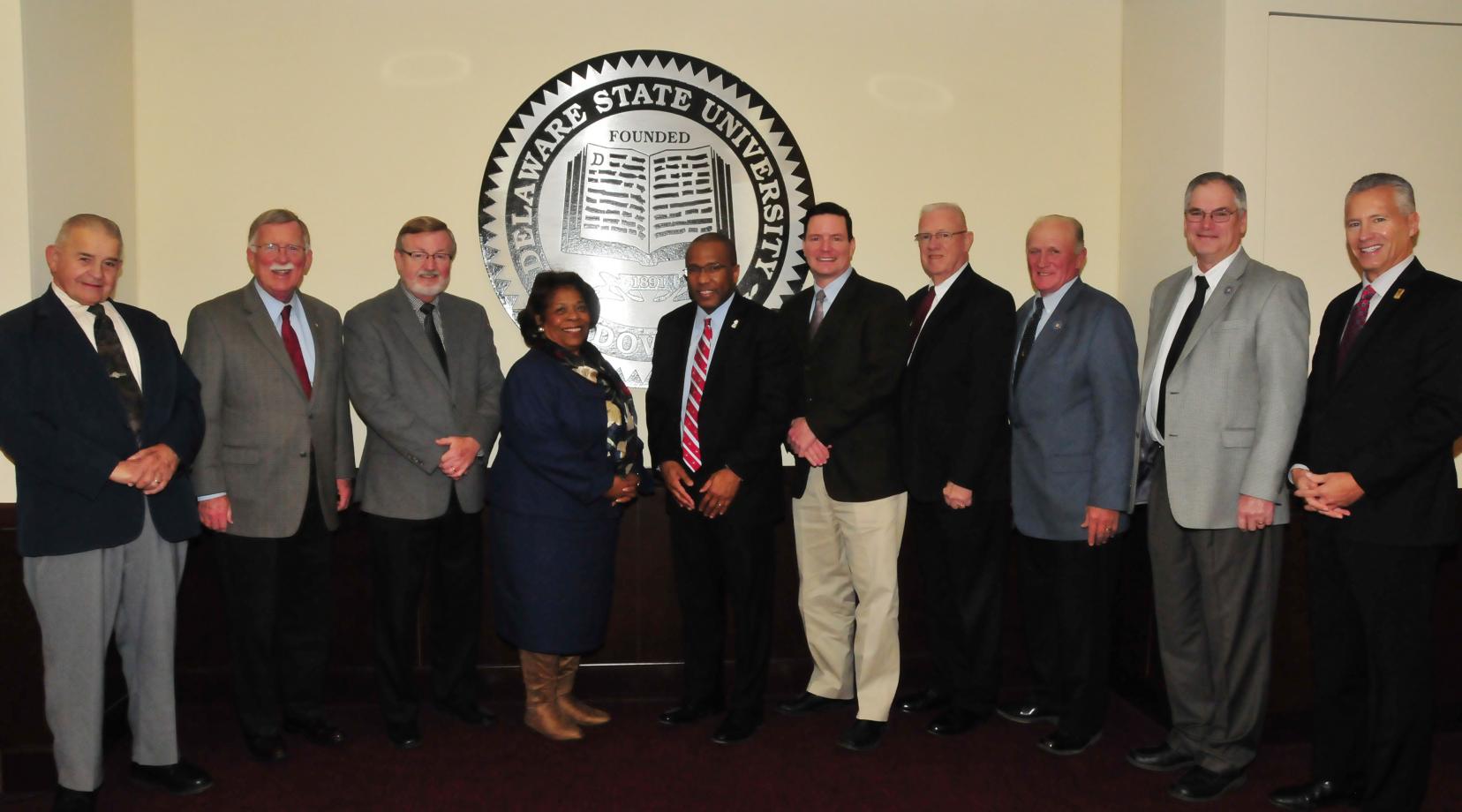 On Campus
DSU President Meets with State Legislators
Tuesday, December 12, 2017
DSU President Harry L. Williams said thanks to a group of state lawmakers from Kent County for their support of DSU during his eight-year tenure as he hosted them at his last Legislative Luncheon with them.
It also gave the legislators an opportunity to commend Dr. Williams for the success of his DSU tenure and give him their best wishes for his soon-to-be new career chapter as the CEO/president of the Thurgood Marshall College Fund.
State Sen. Brian Bushweller presented the outgoing DSU president with an official tribute from the Delaware Senate. On behalf of the legislators, state Rep. W. Charles "Trey" Paradee presented Dr. Williams with an artist rendering of Delaware's Legislative Hall.
In accordance with the traditional purpose for the luncheon, Dr. Williams updated the legislators on the latest developments at the University.