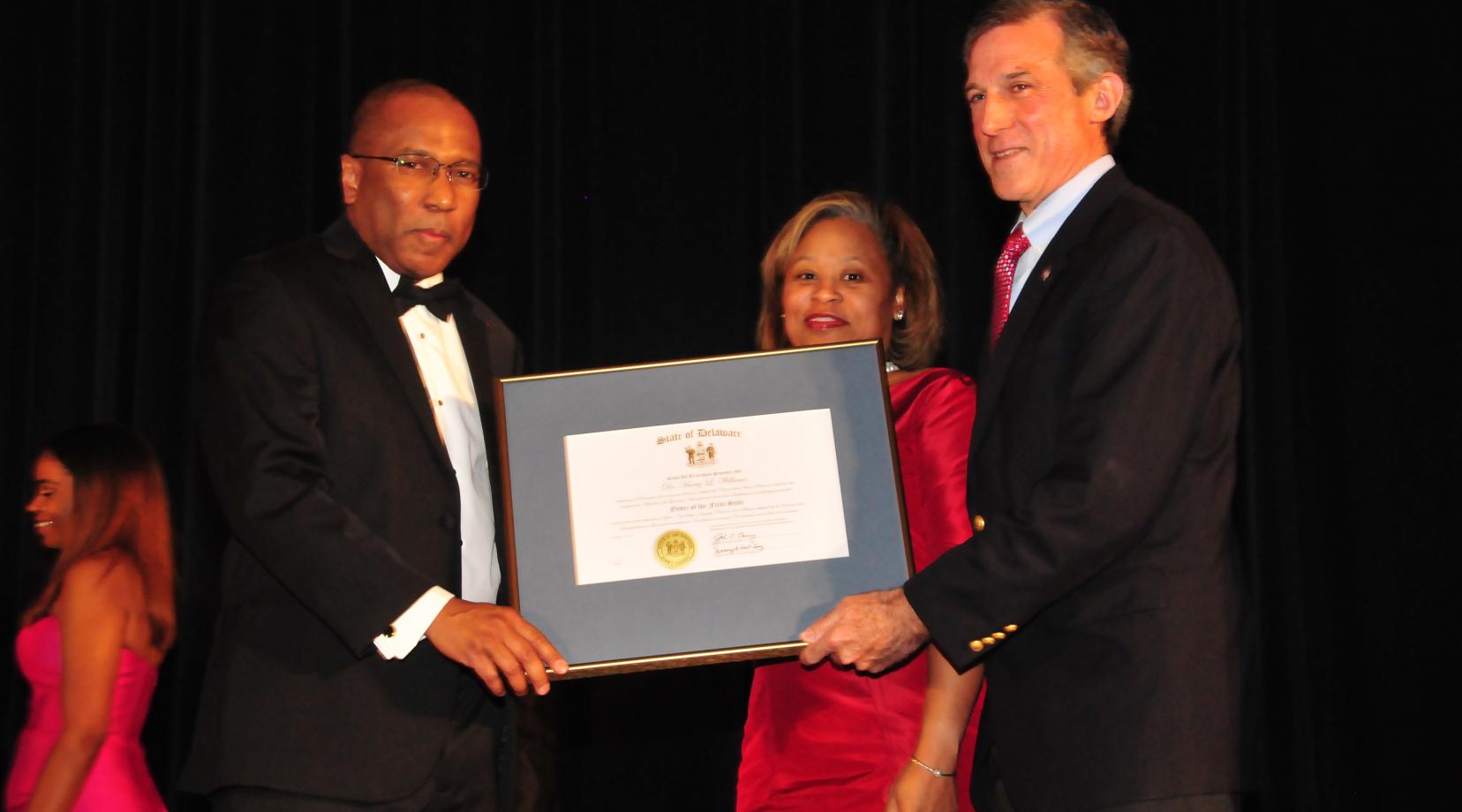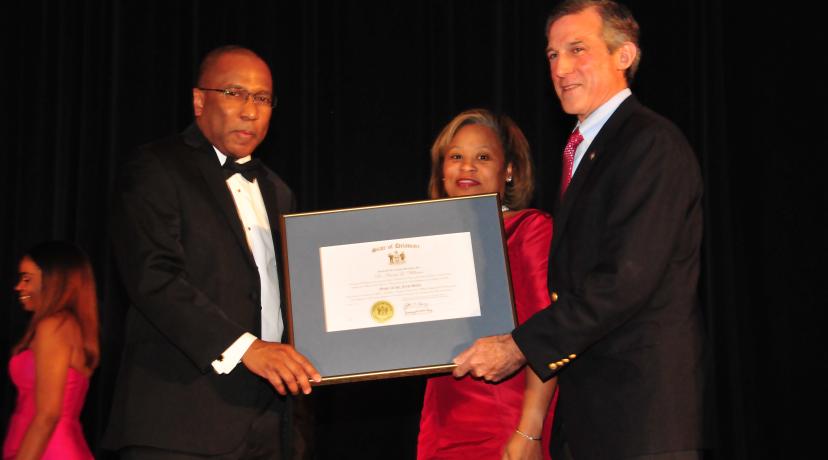 On Campus, DSU Impact
2017 President's Scholarship Ball – Photo Slideshow
Monday, December 11, 2017
Dr. Harry L. Williams hosted his final President's Scholarship Ball on Dec. 9, an affair in which he and his family were the recipients of a number of accolades that evening.
For images from the event, click on the below link:
https://www.flickr.com/photos/48216028@N03/sets/72157690217304424/show
Although the pre-winter snow prompted some who purchased ball tickets to stay at home rather than risk the icy road conditions, others threw caution to the cold winds and attended the event held in the ballroom of the Dover Downs Hotel and Casino.
Attendees were treated to the powerful gospel sounds of Yolanda Adams, who performed a few of her songs – including an extended version of her hit "The Battle is Yours." After her performance, Dr. Williams presented her with DSU's Lifetime Achievement Award.
Dr. Williams also presented his annual Community Partner Awards to the following recipients:
Business – DuPont USA and Delmarva Power.
Alumni – Constance S. Hall, '92; Ned W. Brown Jr., '71; James "Frank" Marshall, '62 and the late Mary Marshall, '75.
Community – Charles Burton of I.G. Burton Chevrolet of Milford and Ed Dulin of Independent Newspapers, Inc.
Several presentations, however, were in honor of the DSU president and his family. Dr. Williams is leaving DSU at the end of the year to become the CEO/president of the Thurgood Marshall College Fund.
Delaware Gov. John Carney attended the ball to present Dr. Williams with the prestigious Order of the First State "in recognition of continuous service to the citizens of the State of Delaware."
Dr. Wilma Mishoe, chairwoman of the DSU Board of Trustees (and soon-to-be interim University president), presented Dr. Williams with the "Key to the DSU Campus" and noted that he and his family will always be welcome at DSU.
Dr. Vita Pickrum, on behalf of the University, announced the establishment of an endowed $10,000 scholarship fund in the name of Drs. Harry and Robin Williams.