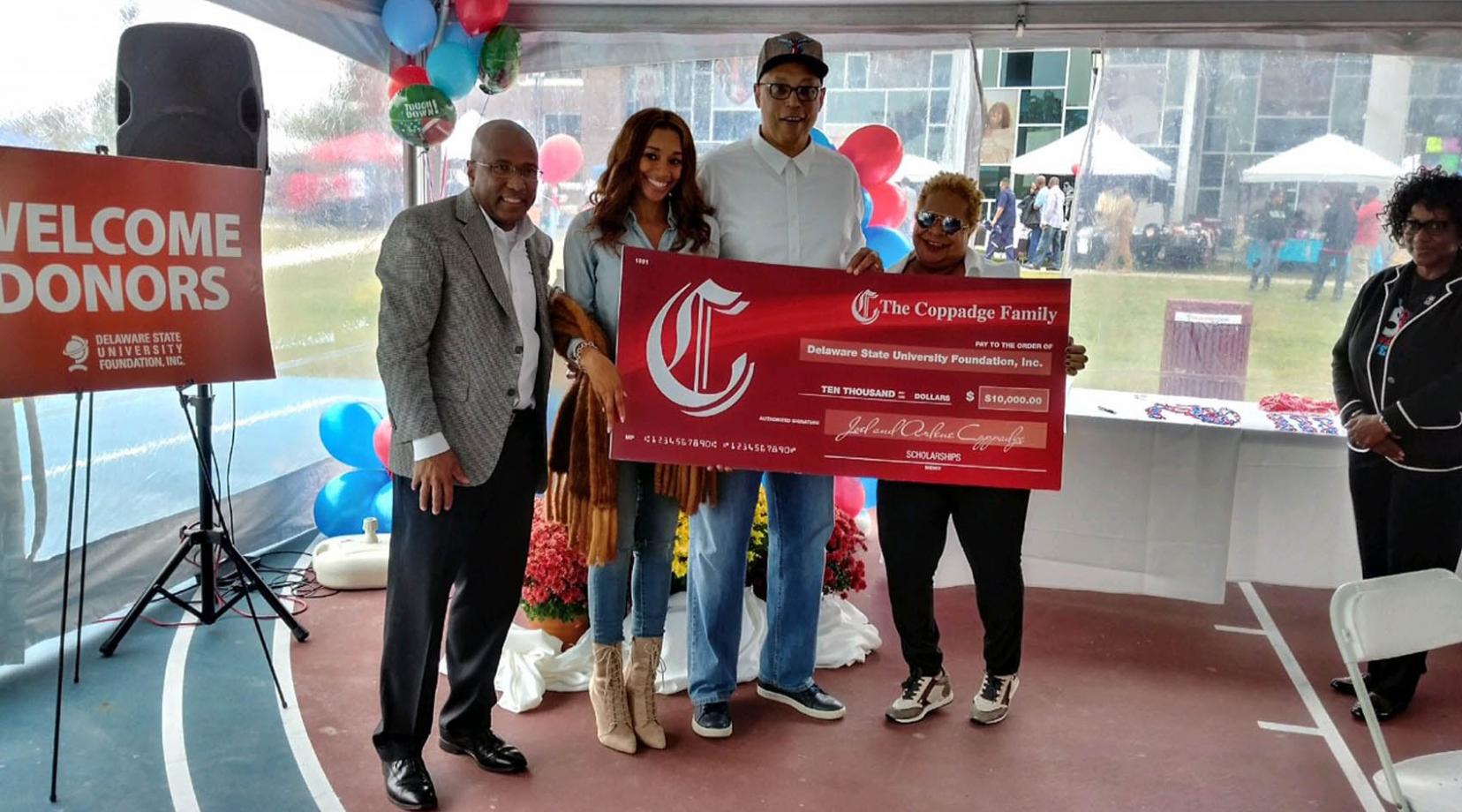 On Campus
Joel and Arlene Coppadge Endowment Established
Friday, November 10, 2017
A DSU alumnus and his wife have invested in the future of DSU students by establishing a new $10,000 endowment.
The Joel and Arlene Coppadge Scholarship Endowment has been established to provide assistance to full-time DSU students who have at least a 2.75 GPA and can demonstrate financial need.
Joel Coppadge graduated from then-Delaware State College in 1981 with a Bachelor of Science degree in Business Administration. He is currently the vice president of Medicaid Operations for Coventry Health Care in Newark, Del. Mr. Coppadge also played on the Hornet men's basketball team during his undergraduate 1977-81 years and served at the team captain as a senior.
His wife Arlene Coppadge, a native of Dover, is the first African American female appointed as a judge in the Family Court system in Delaware. She continues to serve on that judicial bench.