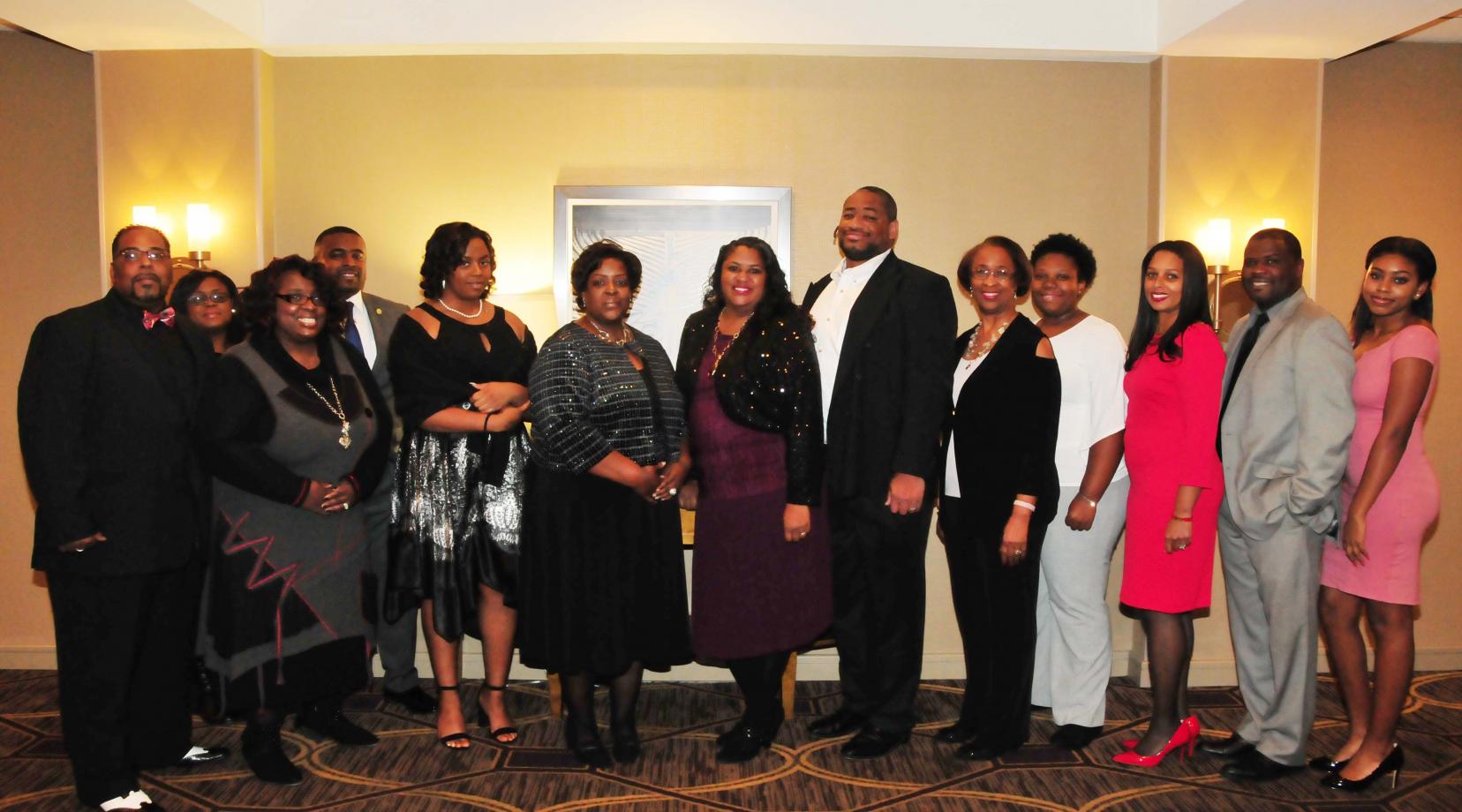 On Campus
DSU's Early College HS Honored by Wilmington NAACP Branch
Tuesday, November 14, 2017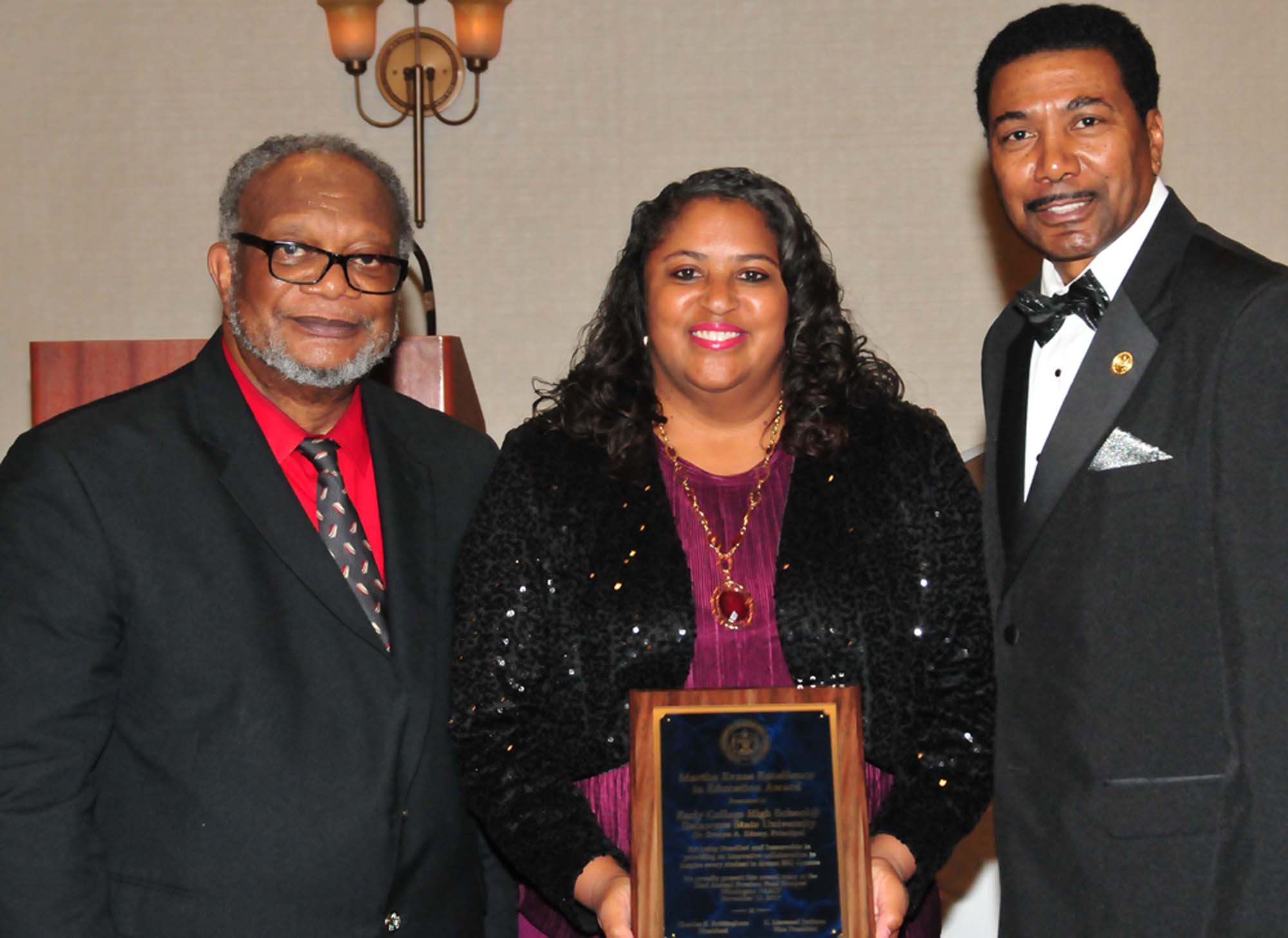 The NAACP Wilmington Branch recently recognized the DSU Early College High School with its Martha Evans Excellence in Education Award.
Dr. Evelyn Edney, director of the Early College High School (ECHS), accepted the award during that NAACP branch's Nov. 12 Freedom Fund Awards Banquet held in Wilmington.
The NAACP branch recognized the ECHS for its high school program that not only prepares its students for college, but also gives them the tuition-saving opportunity to earn as many as 60 college credit hours while completing their high school education.
In attendance to celebrate those honored that evening were DSU President Harry L. Williams, Dr. Marsha Horton, ECHS board president, U.S. Sen. Chris Coons, U.S. Rep. Lisa Blunt Rochester and Gov. John Carney, as well as a number of ECHS staff members.
The ECHS is in its 4th year of existence, currently a high school (freshman through senior years) of 450 students – which include 70 students that comprise the 12th grade who will be the school's first-ever graduating class in 2018. All of the graduating seniors have applied to enroll at DSU.
ECHS classes are held on the DSU main campus as well as in the University's Living and Learning Commons facility on North DuPont Highway just north of the campus.